When you hear the word 'Fore' in golf, its generally a warning to take cover but this time it's to make you pay attention. Over past three years, the sport of golf has taken new life under the guidance of President of the Guyana Golf Association Aleem Hussain.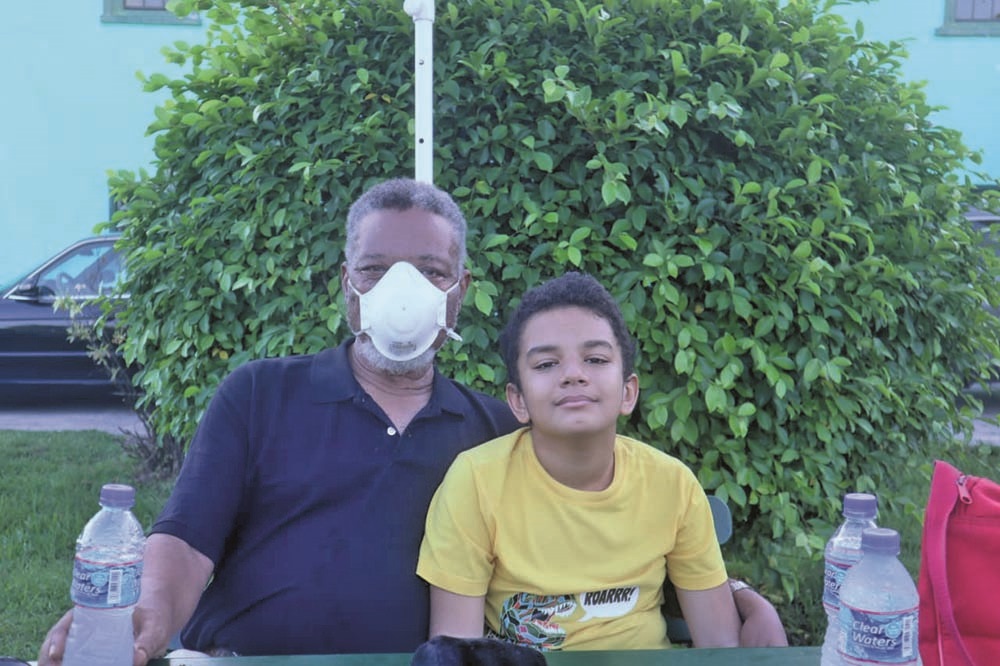 When asked what makes a good golfer and at what age should someone start, Mr. Hussain responded that as can be seen from our past President/Prime Minister Sam Hinds and his grandson, golf is a sport that can be started at any age and enjoyed by everyone no matter what their physical condition.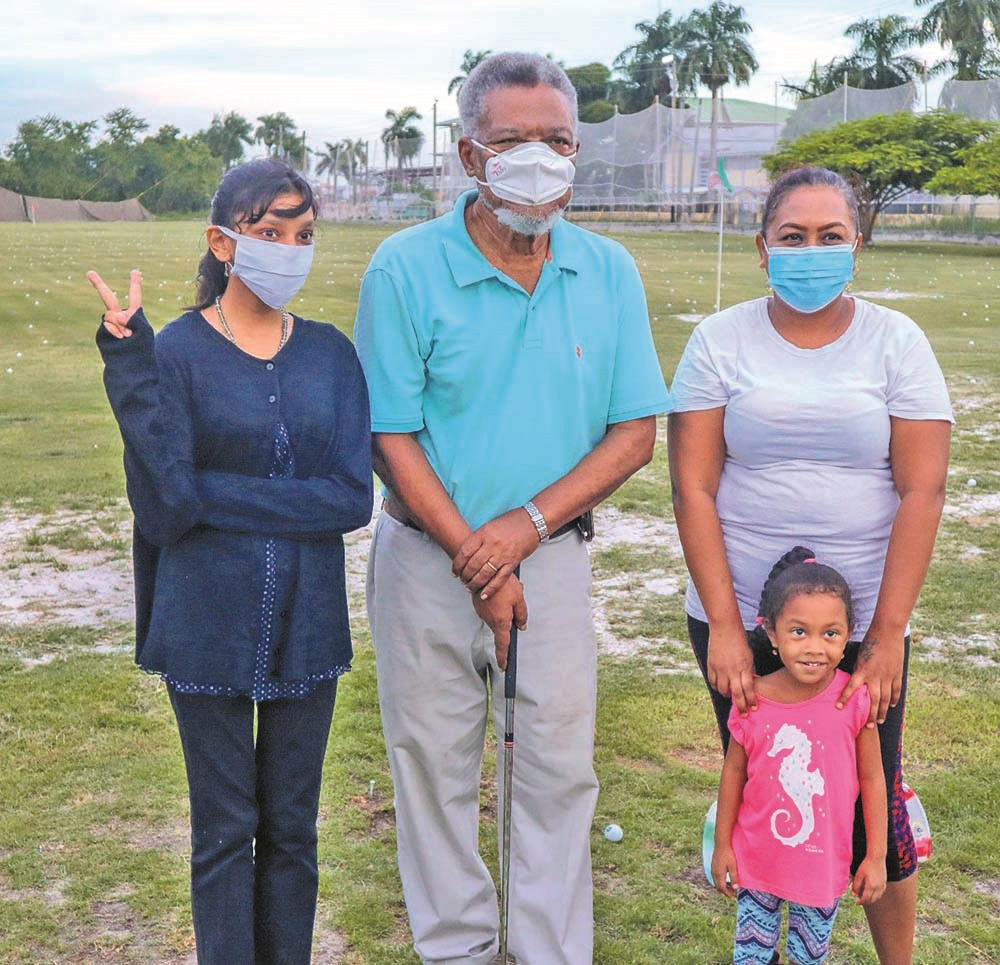 "There are important lessons to learn from the sport that are carried over into all areas of life. For example, we use the Driving Range as a recruitment tool for management and team players for several companies. Depending on the way a person reacts during play can tell you a lot about their potential attitudes and behavior in senior positions if hired in a company."
Most major companies are using Golf as a team building activity to see how their staff can adapt to changing conditions and work together to achieve a solution and win! And for kids, golf teaches how to build character, integrity and honesty, for if one cheats on their score, they will tend to cheat in business dealings.
When asked about the reason why so much effort has been put into growing the game, Hussain said that the influence of coming out of a neighborhood that presented little opportunity and after taking severe personal challenges, he sees this as an opportunity to offer everyone who has ever dreamed of wanting to achieve something but felt they couldn't.
He credited the media coverage, innovative solutions, friendships and strong partnerships that over the years have made development of the sport possible and said many of those were formed on a Golf course.
Growth of the game
Guyana stands on the edge of a transformation in the sport with the upcoming development of the 18-hole Maraiko Bay Golf & Country Club in Mahaica where golfers will finally be able to experience a worldclass golf course right here at home.
The GGA President said that having been briefed on the plans, he understands that sports tourism will increase dramatically in the field of golf as regional junior golf tournaments and a potential golf university is in the works.
We have to understand that most major business deals in the world are discussed on a Golf course and it's the venue that attracts major conventions and tourists since business travelers love to incorporate the sport into their travel plans.
Hussain said he fully expects that Guyana will be home to no less than 5 golf courses in the next few years, and he expects and encourages housing developers to consider adding Golf courses to their projects, as it not only increases property values but creates a balance between development and eco systems.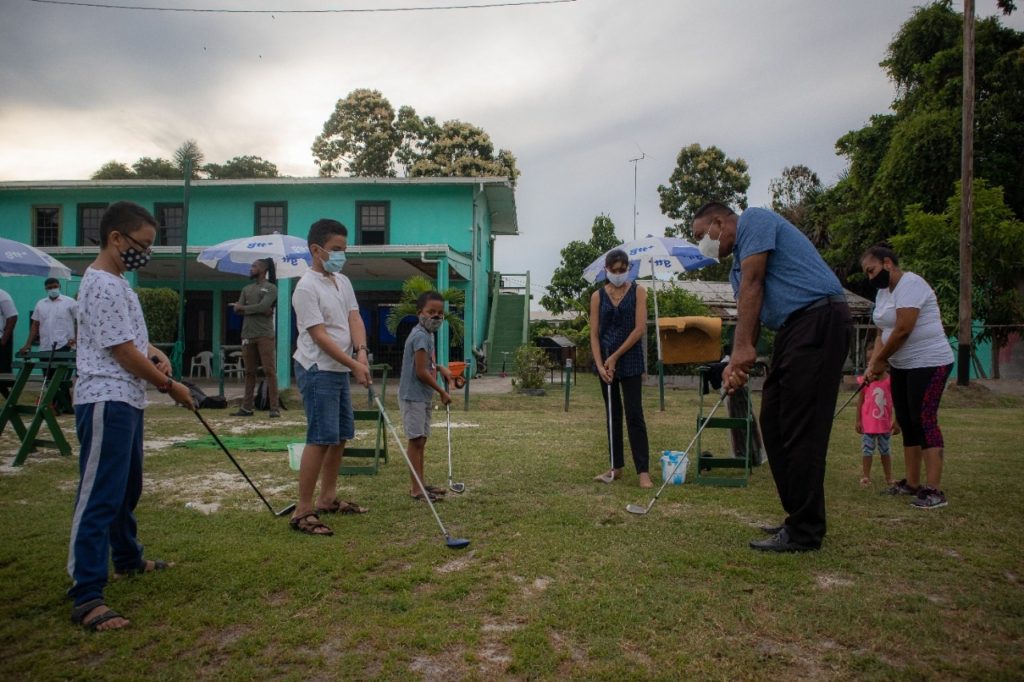 As seen from the boom years in Trinidad during their oil production peak, Guyana can expect more than 100,000 new residents over the next decade and many of those will seek homes with better amenities. Golf course homes typically sell for 30-40% more than regular property and maintains their value over time.
Then there's international recognition that comes with hosting major tournaments and the advertising opportunities as a result. As discussed with Minister Ramson, Guyana will be able to use sporting events to showcase other aspects of the country, from social to business opportunities at a fraction of the usual cost.
In an effort to ensure that persons can still get family time in a socially distanced manner, the Golf Academy on Woolford Avenue limits the number of players and maintain spacing at the outdoor driving range. It costs as low as $500/hour for kids to learn the game, with all equipment and balls included!
For more information on how you can get involved in the sport, call 645 0944 or visit their Facebook page Nexgen Golf Academy.