Charrandas death threats
Government has admitted it approached the Canadian High Commission in Guyana after one of its security officer rendered assistance to former Member of Parliament, Charrandas Persaud, whose "yes" vote on a No-confidence Motion brought down the Government.
In a statement on Friday, the Foreign Affairs Ministry admitted that a formal approach was made to the Canadian High Commission stationed in Georgetown.
According to the Ministry, explanations were sought about certain breaches of protocol, though it did not identify what these breaches were.
"In keeping with normal diplomatic procedures, a note was dispatched on Monday, January 7, to the High Commission and meetings were subsequently held on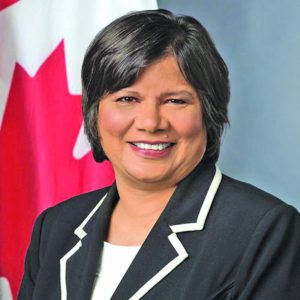 Wednesday, January 9, and (Friday) with High Commissioner (Lilian Chatterjee)," the statement said.
The Foreign Affairs Ministry went on to cite its responsibility to seek "clarification" on the reports of breaches of diplomatic protocol by a foreign mission which it received.
"This process in ongoing and the Ministry is working with the Canadian High Commission to ensure that the matter reaches a satisfactory conclusion," the Foreign Affairs Ministry added.
On December 21, 2018, the No-confidence Motion brought by the parliamentary Opposition – the People's Progressive Party (PPP/C) – against the Government succeeded when Persaud, at the time an Alliance For Change (AFC) Member of Parliament, broke rank and made a conscience vote in favour of the motion.
Outside the chambers, Persaud said he voted that way because of the AFC's subordinate role to the majority A Partnership for National Unity (APNU).
Persaud cited examples, such as Public Health Minister Volda Lawrence's controversial statement about hiring party faithful, and pointed out that the AFC leadership did not condemn, but rather condoned the statement.
"I am an AFC member, and I'm extremely disappointed in the AFC team. My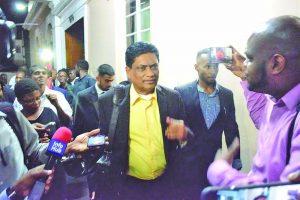 reason for voting in favour of the motion is that I have no confidence in what the AFC team will do," Persaud had said, when questioned by the media.
At the time, the former MP had noted that his actions have put his life in jeopardy.
As he broke tide and delivered the proverbial nail in the APNU/AFC coffin, the MP's life was threatened twice; he was hit by both colleagues flanking him as well as received many explicit comments within a five-minute period.
This was all done while the National Assembly broadcasted the sitting live on its website. The video on the Parliament website showing clearly what transpired. Persaud received the hostile treatment from his colleagues after he voted his conscience and sided with the Opposition People's Progressive Party's motion of no-confidence against the Government, of which he is a part. During the final part of the 03h:51m:04s video, during the second part of the debate, when Persaud delivered his first "yes", all hell broke loose. He received the first punch on his left arm, at 03h:33m:04s in the video, by an APNU MP who insisted that Persaud "can't vote against the Government." This was followed by a series of expletives by the same MP and surprisingly Persaud received another punch from another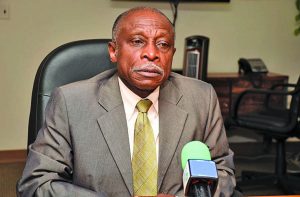 APNU MP at 03h:32m:28s in the video. Then came the issue of death threats to Persaud. If one listens to the video, you would find that at 03h:33m:04s and 03h:35m:35s in the video, he receives the threats "Charrandas you gon dead tonight" and "Charrandas you want dead tonight" respectively. It sounded as though the threats came from a female MP on the Government side of the house.
Persaud had left Guyana on December 22, 2018; one day after the Government fell, via the Eugene F Correia International Airport, Ogle, East Coast Demerara.
Reports are Persaud, who had expressed fear for his life after having voted against the Government, had contacted the Canadian High Commission for assistance. Persaud was subsequently granted security assistance to the airport where he boarded a plane bound for Barbados and subsequently went on to Canada. He was also accompanied by Peter Ramsaroop. It is being alleged that the security protocol was breached when Ramsaroop accompanied the security officer and Charrandas onto the tarmac of the East Coast Demerara airport.
Meanwhile, Ramsaroop has also denied any wrongdoing, telling reporters on Wednesday that Charrandas had requested his help – something which he would have done for any of his friends.
The Guyana Civil Aviation Authority has since suspended the issuance of protocol passes at the airports. However, on Wednesday, Opposition Leader Bharrat Jagdeo dismissed these claims as mischievous, saying that the businessman is free to befriend whomever he wants to, even if it's persons from the opposite side of the house. It was against this backdrop that Canadian High Commissioner Lilian Chatterjee was called for a meeting with Foreign Affairs Minister Carl Greenidge on Wednesday.
The Canadian envoy confirmed that the meeting took place but opted not to divulge any further details when questioned by the media on the matter at an event on Thursday.