…2 additional boarding bridges commissioned at CJIA
The Government has its eyes set on Guyana registering air traffic of one million passengers by 2025, as British Airways made its inaugural flight to Guyana and two long-awaited boarding bridges have finally been commissioned.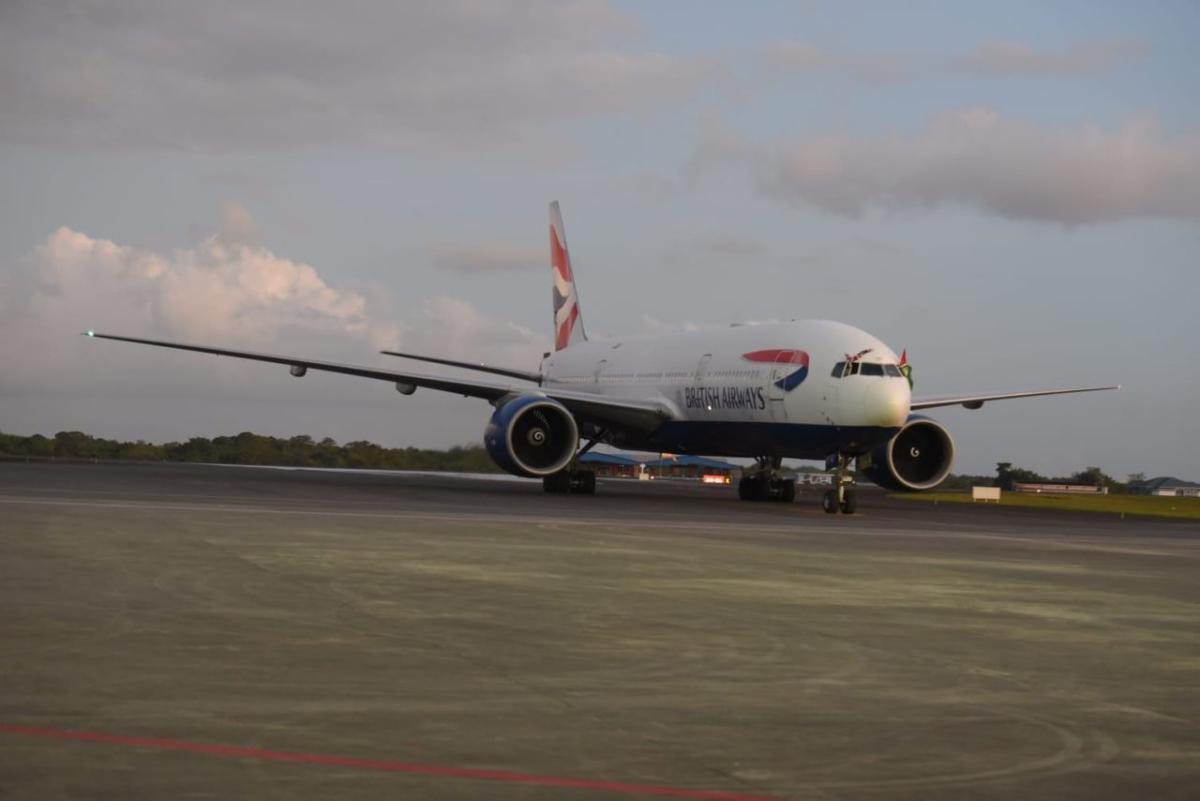 The British Airways flight landed at the Cheddi Jagan International Airport (CJIA) on Monday. At the arrival ceremony, Public Works Minister Juan Edghill made it clear that Guyana is well on its way to becoming a transport hub and that more European airlines will come to Guyana.
"We will connect Caribbean and South America and provide services to every possible destination. We've been working very hard in signing air services agreements, negotiating that and engaging airlines as well. The records are there, about the new airlines that have come to Guyana since the PPP/C came to office in 2020."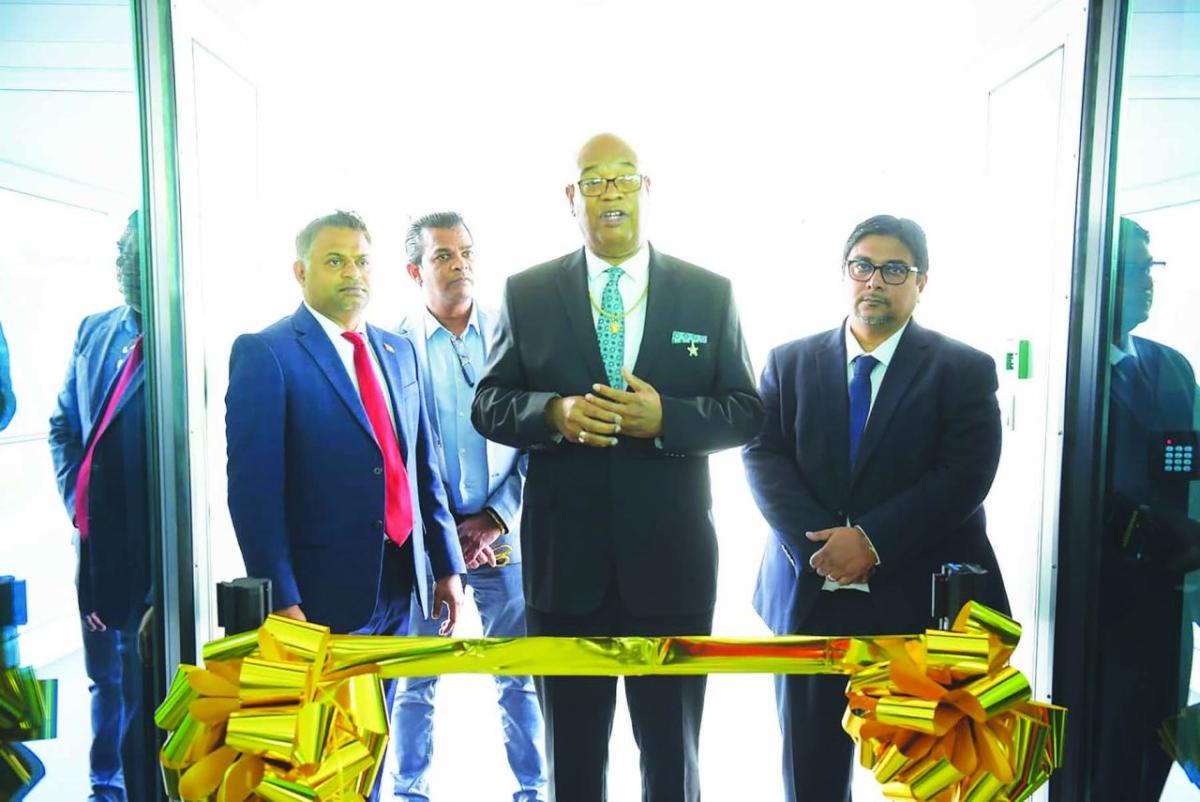 "And here we are today welcoming one of the world's premier airlines, British Airways… make no mistake, this will not be the only European airline that will fly into Guyana. Guyana will be so busy, that sooner or later you won't be able to get seats on British Airways," Edghill said.
Meanwhile, Minister within the Public Works Ministry Deodat Indar revealed that as much as 660,000 persons travelled to Guyana in 2022. He was optimistic that this could be increased to one million passengers by 2025. Indar attributed this growth to the massive economic expansion.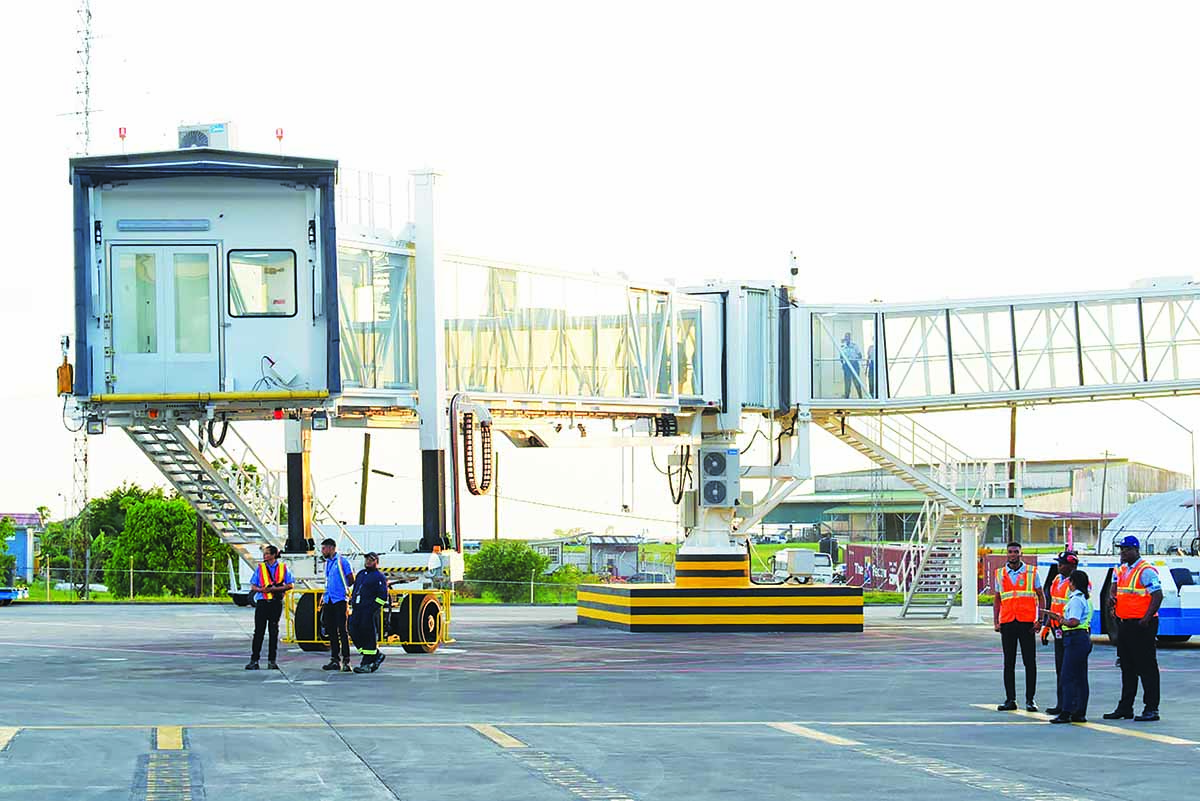 "We have the fastest growth rate in the world. You don't get that accolade simply by having passive policies. You have to really have aggressive policies to develop your country. And because of all of the investment, inward investment coupled with oil and the other areas we're developing, we're seeing a massive amount of traffic into Guyana."
"Last year alone we had about 660,000. We're hoping by 2025, we have about one million people in Guyana. That means the environment in which they come to invest must be conducive for investment. And they must be able to get here with ease," Indar said.
Bridges
Also taking place on Monday was the commissioning of two boarding bridges. The airbridges, procured at a cost of US$2 million, had arrived in Guyana last year. According to Edghill, the commissioning of the boarding bridges represents the People's Progressive Party/Civic (PPP/C) Government's efforts to get the most for the people of Guyana, while reversing the harm caused by the former A Partnership for National Unity/Alliance For Change (APNU/AFC) accepting just four air bridges and reduced upgrades to CJIA.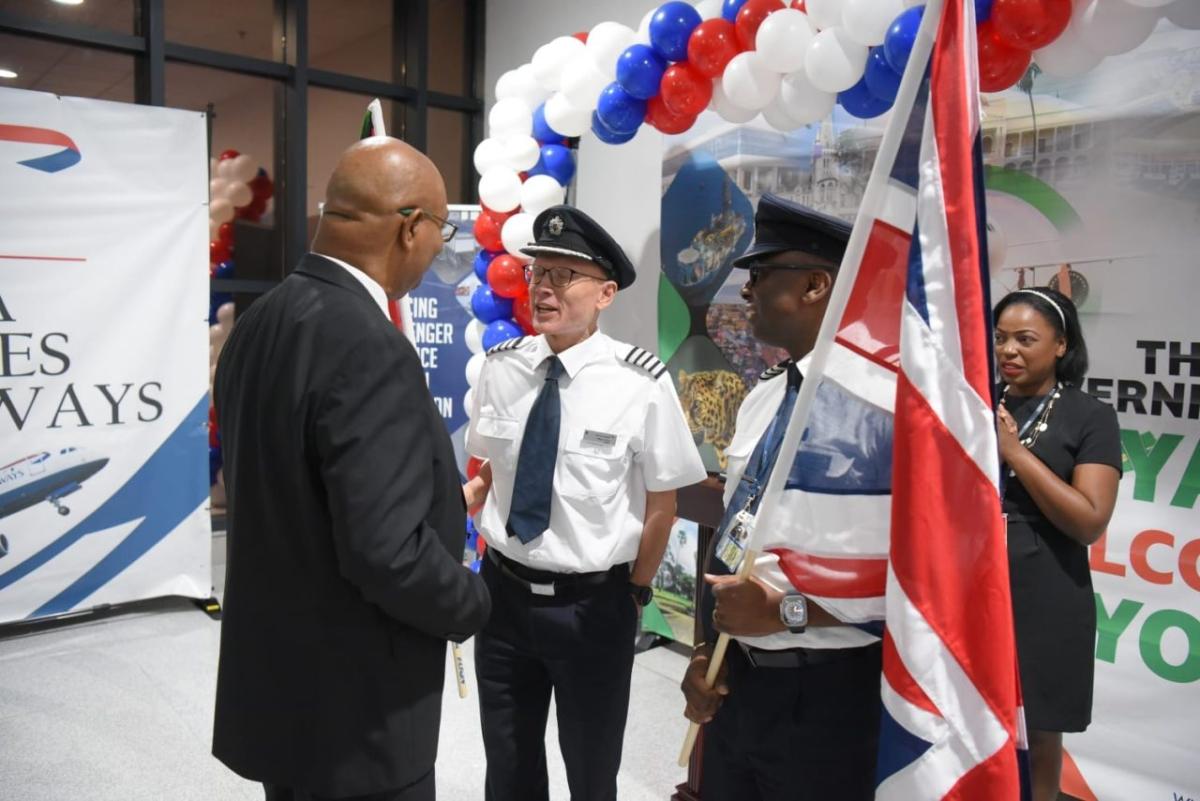 "In 2015 when this (CJIA upgrades) contract was signed, it was envisioned that we would have eight boarding bridges. When we came to Government, we had four. We said to the contractor, we are holding you accountable to the original contract that was signed in 2015. We are holding you accountable to what was agreed on."
"And as a result of that, we made every effort to negotiate a new arrangement. We indicated that we must have two additional boarding bridges, this corridor and what is taking place in front, which will eventually open in a matter of months. The super centre, which will provide an additional 20 places for restaurants and other facilities."
According to Edghill, the additional works were undertaken at the cost of the contractor, China Harbour Engineering Company (CHEC). According to Edghill, the intention of the PPP/C was always to turn CJIA into a regional transport hub. But this would have been impossible with what they met in 2020, upon returning to office.
"So, as we commission these two bridges this afternoon, we need to emphasise the strong, decisive and visionary leadership that President Ali provided, because this signals that he was able to stand and lead the charge and say that this is unacceptable, we have to get it right," Edghill further said.
Since taking office, the PPP/C Administration has invested heavily in the upgrade of the airport, which includes an extension of the runway and the installation of an Instrument Landing System to assist pilots when landing in unfavourable weather conditions. (G3)