61st Seniors Caribbean Table Tennis Championship…
-bags silver and two bronzes
By Timothy Jaikarran
The action continued at the Cliff Anderson Sports Hall on Homestretch Avenue as the 61st Seniors Caribbean Table Tennis Championship entered its final phase, with the athletes gearing up for the final day on Sunday.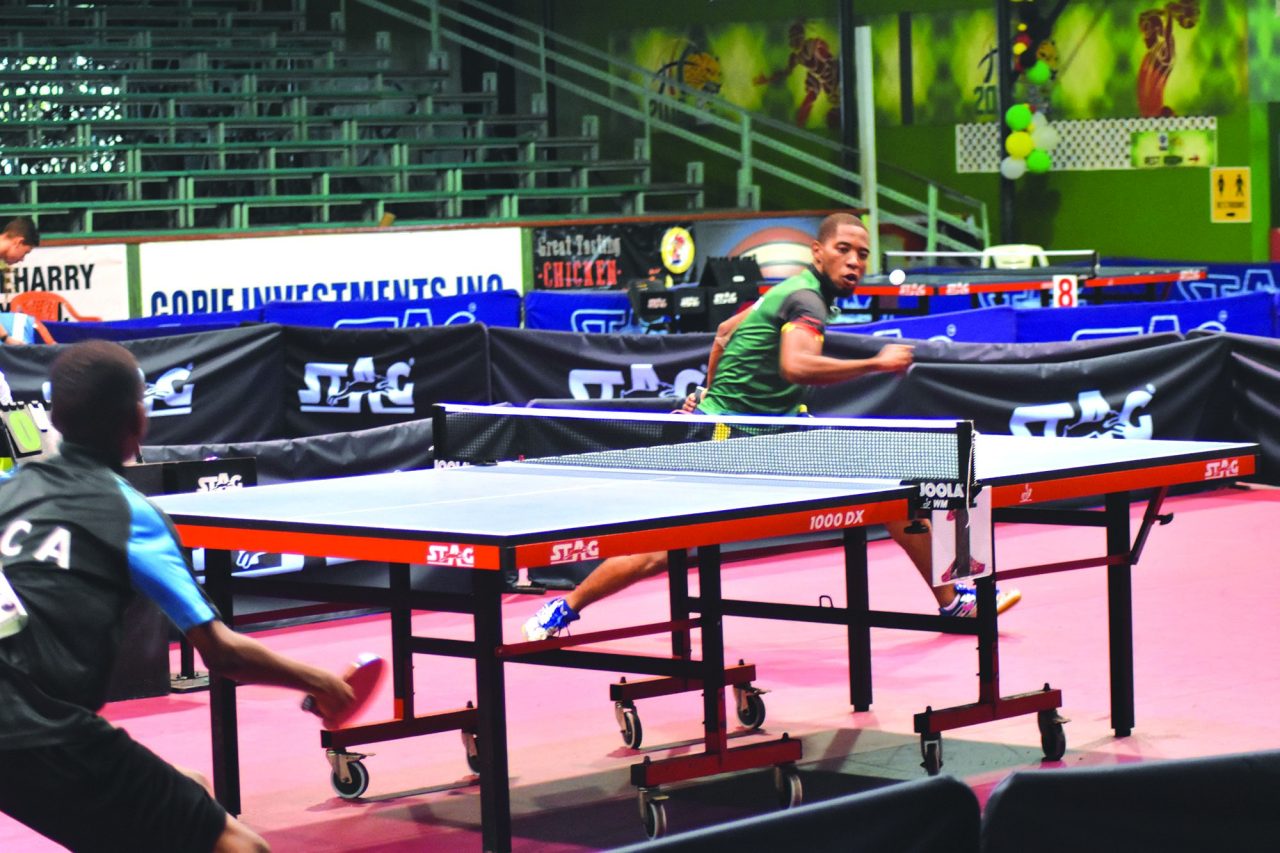 Playing in the main draw of the men's doubles last Wednesday, Team Guyana set out to attain a gold medal, but things did not go as planned, and the home side had to settle for being joint holders of the bronze medal because they were defeated by Dominican Republic 3-2, who eventually went on to win the gold.
In the mixed doubles competition, it was yet another day of unfortunate events, as Guyana once again had to settle for bronze because they were booted out in the semifinal 3-0, as Christopher Franklin and Trenace Lowe were no match for the likes of Issac Vila and Esmerlyn Castro.
Dominating once again, the Dominican Republic went on to defeat Cuba 3-1 to take the gold in their respective category.
In the main draw of the women's doubles, the women looked more comfortable against their counterparts, as they defeated Jamaica to play Barbados in the semifinal. Facing Barbados, the home side made light work of the Bajans, defeating them 3-0 to face off against the in-form Dominican Republic.
Duking it out in the finals, Guyana failed to attain gold, as they lost 3-0 to the Dominican Republic.
Trenace Lowe and Jody Ann Blake played their hearts out, but alas, their opponents were too strong for them, thus handing Dominican Republic their third gold for the day.
Meanwhile, in yesterday's leg of the tournament, in the Men's Under 21 singles event, the local side were involved in some tentative fixtures. In group one, Terrance Rausch of Guyana remained in third position on two points as he was only able to secure one win. While in groups two, three and four, Guyana remained in third, second and first place respectively.
In the junior singles competition Miguel Wong of Guyana was stuck on third place, while in the other three groups, Guyana was relegated to a strong second position, as their fellow opponents prevented them from grabbing first position. In the under-21 women's singles event, the local side was not as competitive as the men's, as Priscilla Greaves and Nevaeh Clarkston were the only two that remained in first and second position respectively. The other three Guyanese players therefore had to settle for third place in their groups.
The rules for the Under 21 men and women are: 2 players from each group will advance to the main draw as they compete in matches of 5 games.
The action will commence at 10:00h tomorrow, and Guyana will be in search of gold, the competition is open to the public.