…as Union blasts Govt for legacy of huge job losses
Amid COVID-19 and Guyana's economic and social woes, Guyana Goldfields has taken an abrupt decision to terminate what some are projecting to be hundreds of its staff at several levels and move forward with a skeleton staff.
This was communicated in a letter from Goldfields Chief Executive Officer, Alan Pangbourne, dated May 11, 2020. In defence of the decision, Pangbourne cited issues with COVID-19 and other difficulties over the past few months.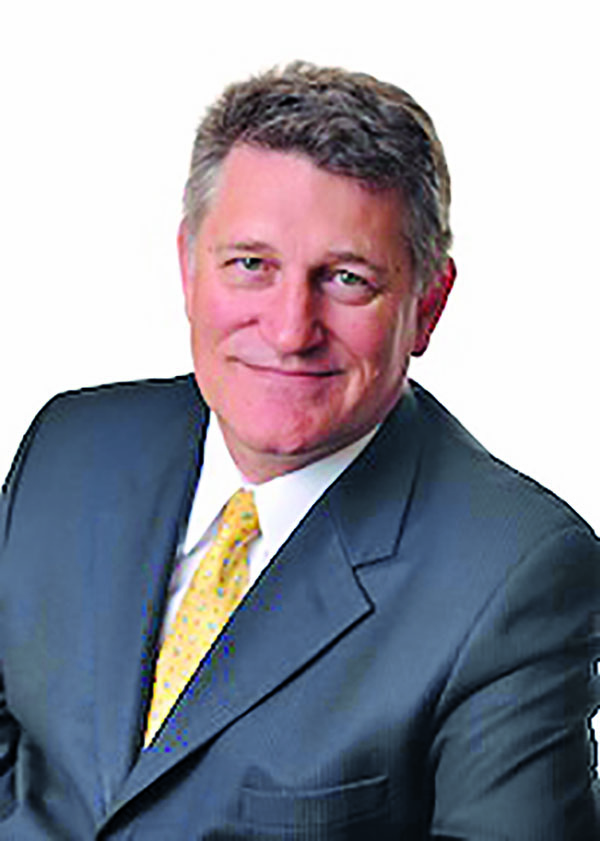 "Today, with great regret I am writing to all employees to inform you that we will be reducing the size of AGM's workforce. This reduction in the workforce will take place at all levels including both national and expatriate employees as the company will transition its mining operation into a state of care and maintenance for an undetermined period," the CEO's letter to employees stated.
"The reason our timeline is undetermined is because it depends on multiple variable factors. These factors include financial conditions, COVID-19 issues, travel restrictions, and pending approval from Guyana's EPA of our Revised Environmental and Social Impact Assessment permit for underground mining," he further explained.
Hindrances, loss of income, lack of funding
According to Pangbourne, these factors include hindrances to mining, the loss of income projected from ore shortage in their our open pits and an overall lack of funding to recommence operations in some areas.
Another factor the CEO cited is the continued negative effects of the COVID-19 pandemic. According to him, the pandemic has forced them to stop underground mining development.
"These reasons have unfortunately made it impossible to ensure business continuity and, therefore, we have reached the point where we need to institute manpower adjustments," the letter stated, adding that mining operations at the Aurora Mine site will be interrupted and will require some downtime to transition from open pit to underground mining, which is the future of the Aurora Mine.
When it comes to the issue of severance payments, Pangbourne promised that workers' rights and local laws would be respected. According to the CEO, these laws include the Termination of Employment and Severance Pay Act.
"Those of you affected will be paid their statutory notice period and severance entitlements in keeping with the Act. This will include recognition of your years of service with AGM, as applicable. We will ensure that each of you will be treated in a respectful and thoughtful manner."
"The reduction in workforce is expected to take place between mid-May 2020 and end of June 2020. This upcoming timeline is driven by the completion of mining and milling activities, and subsequent preparation requirements for transitioning the Aurora Mine site into care and maintenance status. Some of you will be asked to continue with AGM during the care and maintenance period."
No mention was made of exactly how many workers would be affected. This publication reached out to senior management at AGM but was unable to get clarity on this. However, persons have posited that considering AGM employs over 500 personnel, the number of workers being let go will be significant.
Unsatisfactory
The National Mining Workers Union (NMWU), which is the recognised representative of workers at AGM, has since lambasted this decision and the effects it will have on hundreds of employees.
In a statement to the media, NMWU President Sherwyn Downer was also critical of the Labour Department, noting that this is the latest in a series of mass layoffs in the extractive sector to happen under their noses.
"Mass employment termination continues under the incompetent David Granger-led Administration and coalition Government. Even after assuring the workers after the announcement of the takeover of Guyana Goldfields Inc by Silvercorp Metal, today both [Guyana] Goldfields and AGM have announced that they will be sending home their employees."
"While [Labour officials] remain in their hibernation, hundreds of mining workers continue to go on the breadline. Troy resources sent 300-plus packing in December 2019. RUSAL [sent home] 300-plus between January and February 2020."
AGM is Guyana's largest mining company and for years has accounted for the lion's share of gold declarations. But only weeks ago, it was announced that Silvercorp, another Canadian company, would be buying over Guyana Goldfields and AGM. According to Downer, it is as if Guyana's mining sector is collapsing before everyone's eyes.
"The mining industry seems to be collapsing, the largest and second-largest mining companies are becoming history. The last five years of the David Granger-led Administration, Guyanese has been [one of] the worst in terms of employment termination in history… from GuySuCo, RUSAL, Troy Resources, AGM, Ohlendorf."