Minister of Tourism, Industry and Commerce, Oneidge Walrond, is sparing no opportunity to highlight the prospects of investing in Guyana; she has openly invited potential investors to establish trade and investments locally.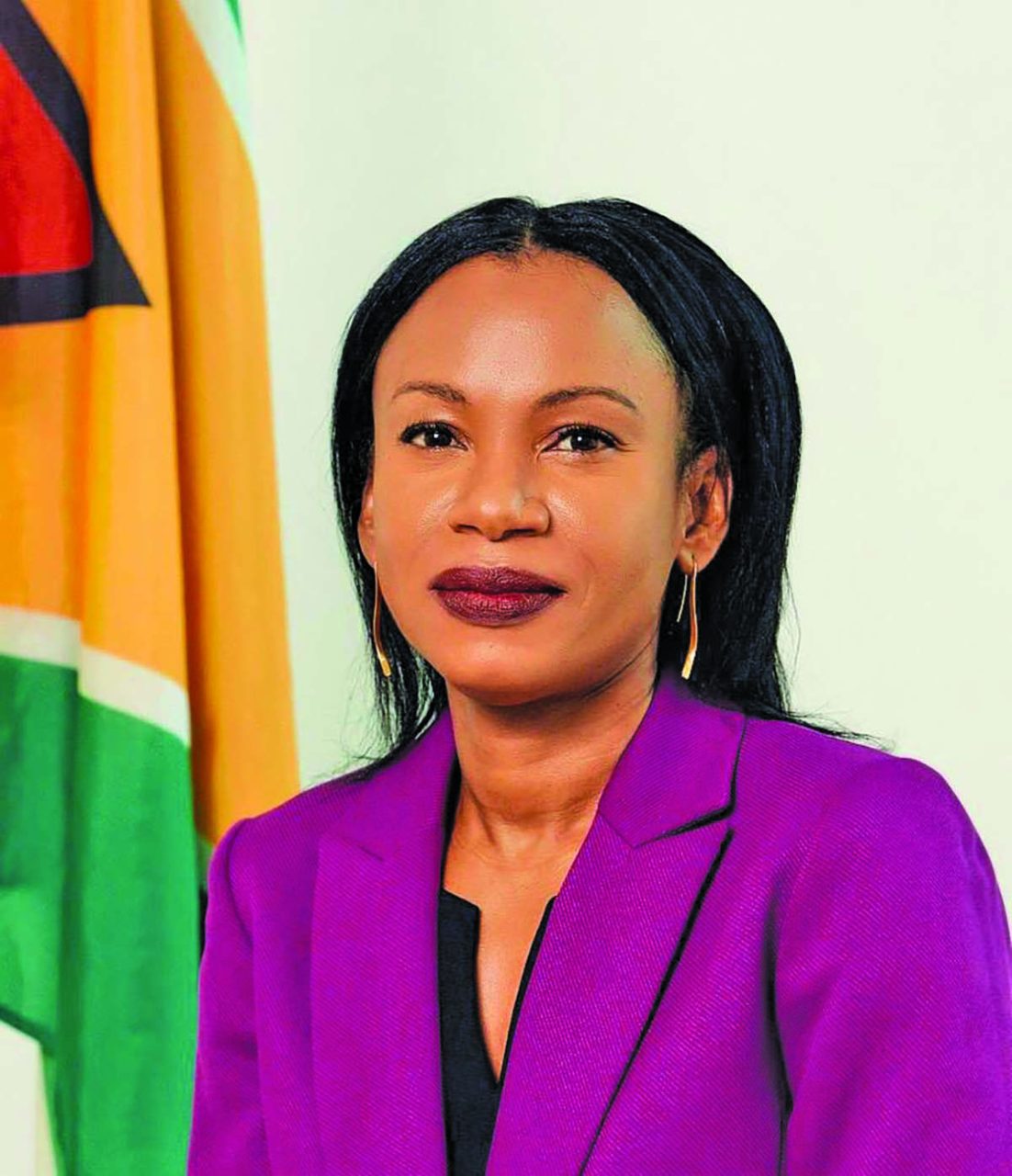 The Minister shared this position on Wednesday during the signing of a memorandum of understanding between six business support organisations (BSOs) overlooking manufacturing and trade for the creation of a regional umbrella body called the Caribbean Manufacturing Association (CMA).
She emphasised that the country is making giant economic steps as it projects an economic growth of 26.2 per cent for 2020, with certainty that this trend would continue in the years to come. As such, she said, Government is welcoming all partnerships as it seeks to create an environment that is conducive to growth.
"I know a lot of this is tagged to oil production, but let me say that our manufacturing, agriculture, tourism and mining sectors have been making tangible contributions to Guyana's GDP… Allow me to make a plug for Guyana as I give an open invitation to all of you to explore investments and partnerships in Guyana. We are open for business. From a Government standpoint, we are pursuing all approaches to create an enabling environment for trade and investment. We are working diligently to implement the single window project which will positively impact the ease of doing business in Guyana," Minister Walrond posited.
The CMA, whose primary focus is the promotion of regional manufacturers, is made up of the following six founding members: the Barbados Manufacturers' Association, the Dominica Manufacturers' Association, the Guyana Manufacturing and Services Association, the Jamaica Manufacturers' and Exporters Association, the St. Lucia Manufacturers' Association and the Trinidad and Tobago Manufacturers' Association.
Walrond cited that the CMA creates integration within the region, and there is potential to reach a great feat together. It would re-define the way business is done in the Caribbean.
"The framework in which the CMA is being established is in essence the true spirit of regional integration. The success for the Caribbean region and small island States would not be possible without a singular approach. To maximise our potential, we must be prepared to stand together and establish a synergistic approach to the way we do business. The CMA offers a unified voice for Caribbean manufacturers that is timely and relevant" she said.
She also gave credit to the Guyana Manufacturing and Services Association (GMSA) for playing a pivotal role in creating a foundation for this regional body.
"I can safely say that manufacturing now has a regional voice. This is indeed a prototypical initiative that will be a launching pad for our Caribbean businesses through their respective manufacturing associations."
Signing on behalf of the GMSA was Vice President Ramsay Ali, who lauded the various associations for their tireless work and commitment to making the regional association a reality. He predicts that greater things can be achieved collectively.
Among those in attendance were Minister in the Ministry of Foreign Trade of Barbados, Sandra Husbands; Minister of Foreign Affairs and Foreign Trade of Jamaica, Kamina Johnson-Smith; and the Minister of Trade and Industry of Trinidad and Tobago, Gopee-Scoon.
Chairing the regional entity is the President of the Barbados Manufacturers' Association, Robert Noel, and Vice-Chair is the President of the Dominica Manufacturers' Association, John Robin.