– death toll now 249 with 1034 active cases
The Ministry of Health on Tuesday evening reported that two more persons succumbed to COVID-19, thus bringing the death toll to 249. The two fatalities are a 78-year-old female from Region 10 (Upper Demerara-Berbice) and a 67-year-old male from Region Three (Essequibo Islands-West Demerara).
They both died while receiving care at medical facilities.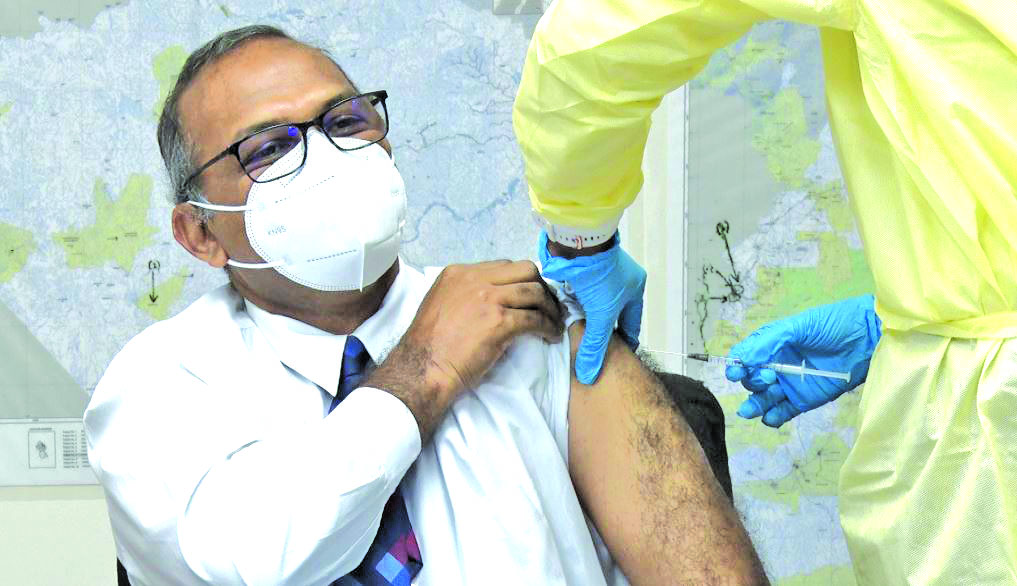 However, another 31 persons have tested positive for COVID-19, the Health Ministry reported on Tuesday, thus bringing the active cases to a whopping 1034. The confirmed cases to date have climbed to 10,637.
The 31 new cases were recorded from the 166 samples that were collected and sent for testing.
New statistics provided by the Ministry showed that 12 persons remain in the Intensive Care Unit (ICU), 75 in institutional isolation, nine in institutional quarantine and 947 in home isolation. Some 9354 of the 5425 males and 5212 females have recovered completely. To date, Guyana has tested 93,927 individuals.
A breakdown of new cases showed that two were detected in Region Three (Essequibo Islands-West Demerara); 15 in Region Four (Demerara-Mahaica); two in Region Six (East Berbice-Corentyne); 11 in Region Seven (Cuyuni-Mazaruni) and one in Region 10 (Upper Demerara-Berbice).
The cases in Regions One (Barima-Waini), Two (Pomeroon-Supenaam), Five (Mahaica-Berbice), Eight (Potaro-Siparuni) and Nine (Upper Takutu-Upper Essequibo) remain at 1028, 264, 298, 247, and 441 respectively.
Meanwhile, Health Minister Dr Frank Anthony on Tuesday acknowledged the increased deaths and severe cases in Guyana while noting that it can be prevented by taking the vaccines.
"Unfortunately, these are our sickest patients that we have in the system and unfortunately, we lost some of them. If we take vaccines early enough, a lot of this can be prevented. We want to urge people that if you have an opportunity, please go and get your vaccines," he pleaded.
Dr Anthony has been consistently urging Guyanese eligible for COVID-19 vaccines to take their shots. This week, he joined advisor Dr Leslie Ramsammy as they received their first dose of the vaccine.
Thus far, President Dr Irfaan Ali and most of the Cabinet members including Vice President Bharrat Jagdeo have taken the vaccine.
Additionally, Prime Minister Brigadier Mark Phillips along with former Presidents Donald Ramotar, David Granger, Samuel Hinds, and former PM Moses Nagamootoo have already taken their vaccines along with several members of Parliament.
All Guyanese are reminded to observe the protocols of the COVID-19 Emergency Measures (No 16), which are in effect until April 30, 2021. This order emphasises the need for correct and consistent use of a face mask when leaving home; the importance of maintaining the six feet physical distance from others; and the need for good hand hygiene to help reduce the spread of COVID-19.
Symptoms of the coronavirus include fever, cough, tiredness, diarrhoea, pains, sore throat and loss of taste or smell. The more serious symptoms are difficulty breathing or shortness of breath, chest pain and loss of speech or movement.
If persons are experiencing symptoms or have been in contact with a positive person, they are asked to contact the COVID-19 Hotline on 231-1166, 226-7480 or 624-6674 immediately or visit www.health.gov.gy.