– Police on hunt for accomplice
One day after the bloodied body of 24-year-old Roy Ross was discovered with at least three stab wounds, one of the suspects who was arrested has since confessed to the heinous crime.
Crime Chief, Wendell Blanhum when contacted confirmed that a suspect has admitted to his involvement in the crime. The suspect reportedly told detectives that he and his accomplice went to the man's house with the intention of "committing an unlawful act with a female occupant of the house."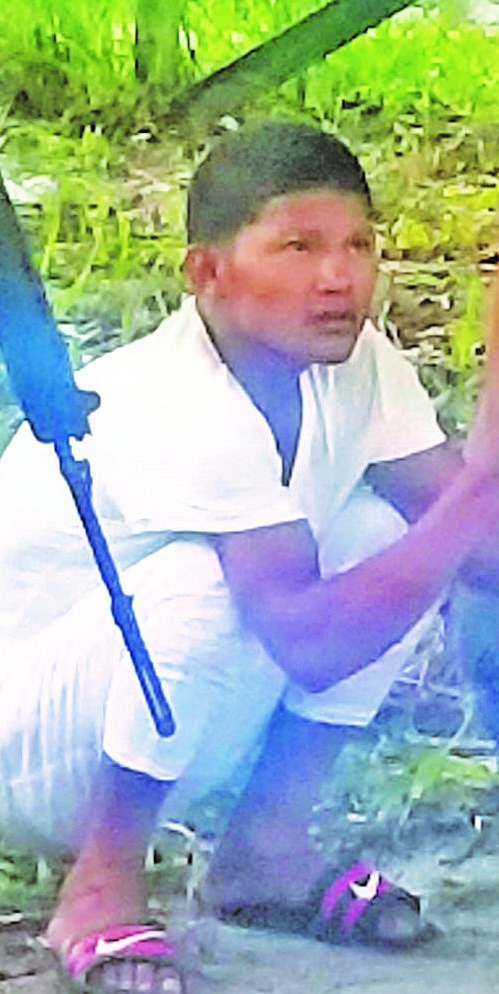 However, on arrival at the house, the duo was reportedly greeted by Ross who was in the living room at the time. This led to a scuffle among them during which the victim was fatally stabbed. The suspect claimed that after committing the act, they made their escape via an opened window.
On Monday, the Ross' lifeless body was discovered in his Swan Village, Soesdyke-Linden Highway home with multiple stab wounds.
The father of one reportedly moved to the area a few months ago and was renting a house along with his reputed wife and child.
However, based on reports received, on the day in question, the now dead man was found at about 06:00h by a neighbour who called out to him and got no response. His body reportedly bore stab wounds to the chest and shoulder.
Ross was last seen alive at about 21:00h on Sunday evening in his yard with a torchlight making checks around his home. At the time, he was at home alone. His wife and child had gone to visit relatives.
At the scene, a cousin of the dead man had stated that Ross and his wife would normally have heated arguments about her drinking and partying habits. In fact, residents corroborated this, claiming that it was only Saturday evening the couple was heard arguing.
As detectives launched a probe into the incident, two brothers were arrested after a blood-stained jersey was found in their home. The jersey reportedly belonged to one of the brothers.
At the scene, a resident has told the Guyana Times that one of the suspects who has since confessed to the murder had attacked and chopped her son about a year ago and although a report was lodged with the Police, he was walking scotch free.
In addition, she stated that the same suspect had also injured her husband. Nothing came out of the matters, the woman claimed.
In fact, another resident had reported that the self-confessed murderer turned up at her home on Sunday evening and told her that he "feels like killing someone tonight." She said that he left and she did not take him seriously until Ross' body was discovered.
Meanwhile, since the confession, the suspect has furnished the police with information about his accomplice who is being pursued. The suspect is expected to make his court appearance shortly.