…urges continued recommendations adherence
The effects on Guyana if Correspondent Banking Relationships (CBRs) continue to be affected are a major concern for the International Monetary Fund (IMF). This is according to an IMF team, which recently conducted a mission in Guyana and released its preliminary report.
According to the preliminary report, which was compiled by a team led by IMF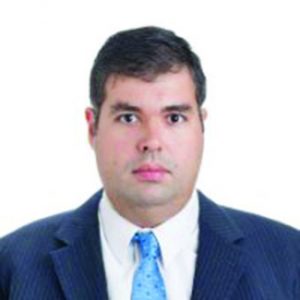 Deputy Division Chief Marcos Chamon, the loss of CBRs remains a major concern for trade finance and remittances. Acknowledging that Guyana had exited the Financial Action Task Force (FATF) watch list, the team pointed out that there was more work to do.
"While Guyana has commendably exited the Financial Action Task Force monitoring and concluded a National Risk Assessment, it should continue to strengthen its Anti-Money Laundering and Combating the Financing of Terrorism (AML/CFT) framework in line with international standards," the report noted.
The team advised that stronger supervisory and regulatory regimes, in line with the Financial Sector Assessment Programme (FSAP) recommendations, were necessary. In 2015, the Government of Guyana had approached the IMF to conduct a FSAP.
The FSAP is supposed to serve as an analysis of aspects of the country's finance sector, including its stability, regulatory and supervisory framework and its potential for contributing to growth and development.
During the 2017 Budget presentation to the National Assembly, Finance Minister Winston Jordan had told the House that like other Caribbean economies, Guyana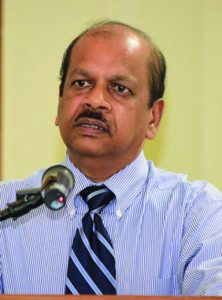 faces the potential of damage from a correspondent banking crisis.
He had stated that local banks and financial institutions of small Caribbean economies rely heavily on correspondent banking relationships with global banks to connect with the international financial network.
Jordan had noted that it was these relationships which allow local residents to receive remittances from abroad, as well as for tourists to access cash from their home accounts. CBRs also facilitate the transfer of funds for trade and investment in our Region.
The Minister had said that foreign-owned banks operating in Guyana have not been subject to de-risking, but locally owned banks have been severely affected by this.
He said that these banks lost "in the aggregate, approximately 37 per cent of correspondent relationships by end-June 2016. Thus far, only one bank has been able to establish new correspondent relationships to cover about 75 per cent of those that were lost."
In his speech, he had also said that these problems were being addressed, in collaboration with other Caribbean countries and financial institutions. Among those institutions have been the IMF and the World Bank.
Remittances have always held a dominant spot in Guyana's Gross Domestic Product (GDP). At one time, remittances accounted for 25 per cent of Guyana's GDP.
The IMF visit lasted from March 6 to 17 and had been in relation to the 2017 Article IV consultation.
While here, the team had separate meetings with Opposition Leader Bharrat Jagdeo; Central Bank Governor, Dr Gobind Ganga and Minister Jordan.
Representatives from the Private Sector, labour unions and other stakeholders were also present at some of those meetings.