…do not believe "real" killers were arrested
…no evidence for claim produced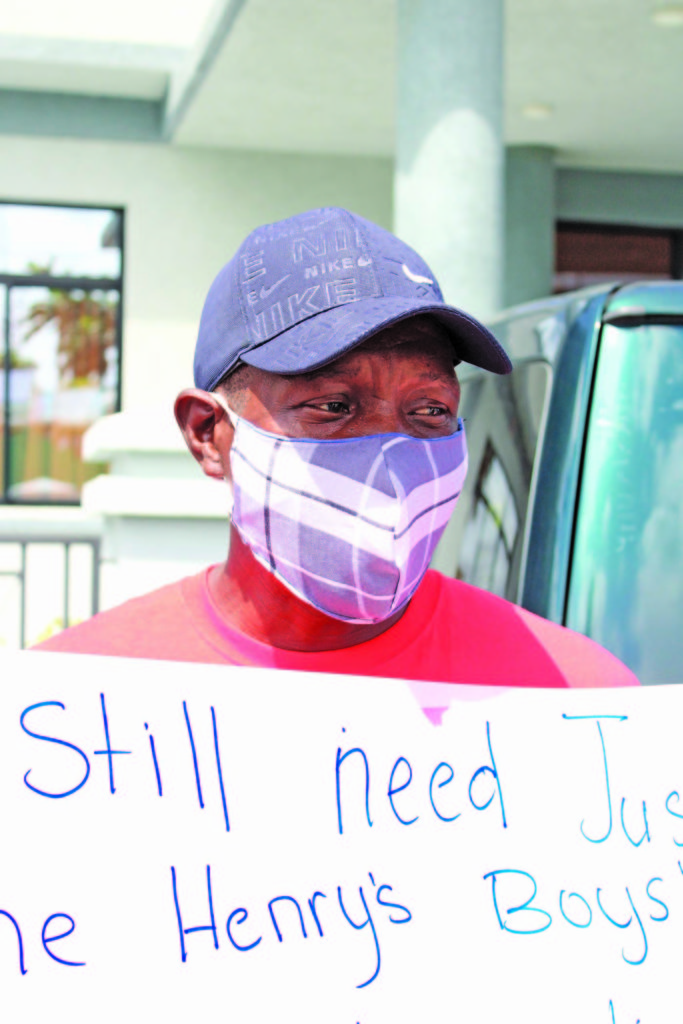 Following a detailed confession statement, Police moved swiftly to institute charges against three men for the gruesome murders of Joel and Isaiah Henry, the two teenage cousins whose mutilated bodies were discovered in the backlands of Cotton Tree, West Coast Berbice (WCB), in September 2020.
Although this has been hailed as a major breakthrough in the case by President Dr Irfaan Ali, several family members of the murdered teens are calling for justice as they are of the firm belief that the mastermind and perhaps, the real killers, are at large.
"We need justice. We are not too confident that those three boys are capable alone of doing this job. The Police need to go after the masterminds," Gladston Henry, the father of Isaiah said as he and other family members staged a peaceful protest outside of the Office of the President on Monday. The grieving man believes that the "right killers" are still at large.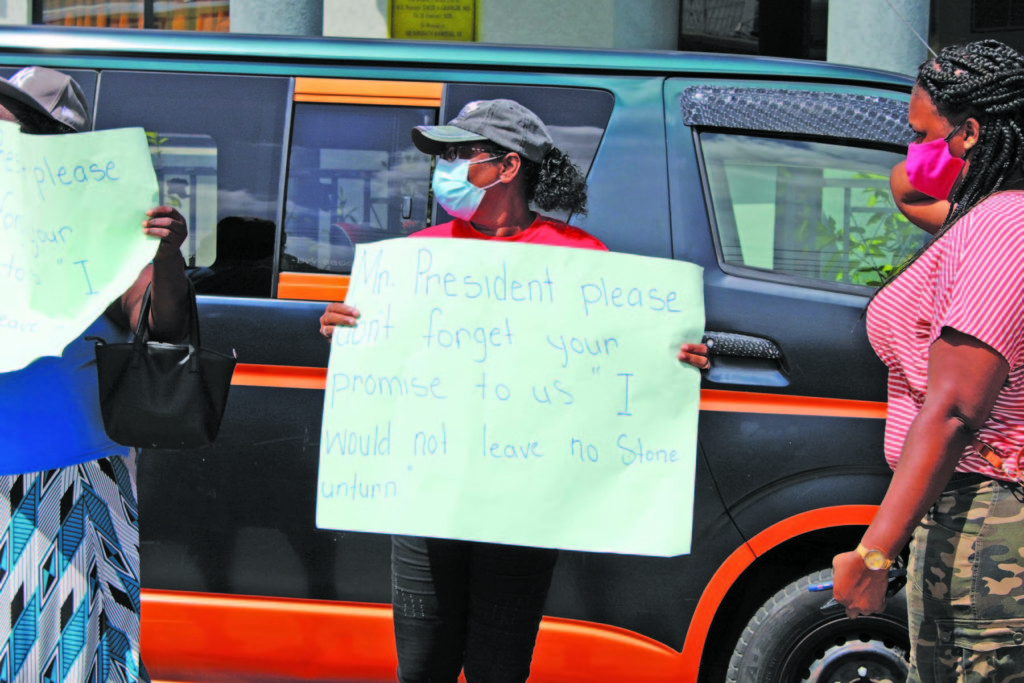 A few days after the boys' mutilated bodies were found, Police had arrested a well-known Cotton Tree rice farmer, his son, and his employees. But the Police have asked the relatives of the dead teens to provide evidence if they are in possession of any that would lead to the arrest of the person(s) responsible for the deaths of the two teenagers.
To date, the family has been making the accusation without any proof.
However, according to the older Henry, he is displeased with the Police not asking the Argentine Team of Forensic Anthropology, headed by Dr Luis Fondebrider, for assistance. Dr Fondebrider was in Guyana to determine if any help could be offered by the Argentine team.
On September 6, 2020, the badly mutilated bodies of the Henry cousins: Isaiah, 16, and Joel 19, were found in the backlands at West Coast Berbice after they had left their Number Three Village home to pick coconuts but did not return home. Singh was found murdered on September 6, 2020, at Number Three Village backlands in what was dubbed a retaliatory killing.
Currently on remand for the murders of the Henry cousins are Akash Singh, 19, called "Monkey," of Zeelugt, East Bank Essequibo (EBE); his stepbrother, 33-year-old Anil Sancharra, called "Dan pole" and "Rasta," of D'Edward, WCB; and 34-year-old Vinod Gopaul called "Magga," of Yakusari, Black Bush Polder, Corentyne, Berbice. They are due for another court appearance on February 2, 2020.
It is being alleged that the teenagers were killed over a marijuana farm that had been destroyed in the area.
The murders sparked widespread protest action, particularly along the West Coast Berbice (WCB) corridor, with persons blocking the roads and burning debris while calling for justice. The situation escalated when protesters blocked traffic along the WCB roadway while robbing, beating, and extorting innocent commuters. Millions of dollars were also lost as vehicles went up in flames.