A 19-year-old man on Friday found himself in hot water once again after he was slapped with another larceny charge when he appeared before Magistrate Leron Daly at the Georgetown Magistrates' Courts.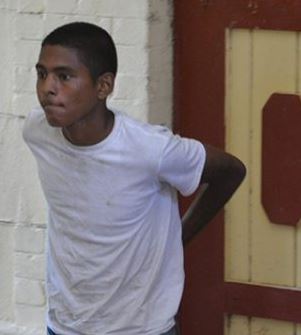 Don Cameron, who is no stranger to the courts, denied the allegations that were made out against him.
Police stated that on June 19, 2018, at Alexander Street, Kitty, Cameron stole one Samsung phone valued $45,000.
Cameron's mother told the court that she adopted the teen when he was a baby and after he found out she was his foster mother two years ago, "he got wayward".
She told the Court that the teen no longer resided with her and that he was previously convicted on a simple larceny charge and sentenced to two years' imprisonment at the New Opportunity Corps.
Further, the woman noted: "When he came out, he was smoking weed and behaving disorderly."
She confessed that she was tired of Cameron's behaviour and "jail ain't doing nothing for him".
The Police Prosecutor objected to bail being granted and asked that the lad be remanded. The prosecution assured the court that the defendant would be placed under supervision and would also be sent for a mental evaluation.
Bail was refused, and Cameron was remanded to prison until August 4, 2018.