Almost two years after residents of La Parfaite Harmonie, on the West Bank of Demerara, made calls for a much-needed police station to the Public Security Ministry, a multimillion-dollar police station was recently constructed and is set to be commissioned soon.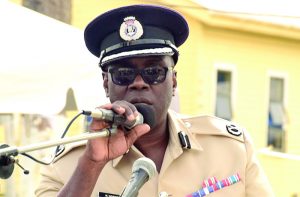 It is expected that with the new police station, in a booming housing development location, that much of the security concerns of residents will be immediately addressed since they will now be able to access police assistance much easier.
The building, which was built to the tune of $53 million, is to be officially commissioned within the next few weeks, and will have the presence of over 30 Guyana Police Force (GPF) ranks. This was revealed by Deputy Commissioner of Police, Nigel Hoppie during a recent engagement exercise with the residents of the community.
"There will [be] 29 ranks headed by an inspector, one sergeant, six corporals and 11 constables. We already have the sub-divisional officers who are here and his number is one that would have to be given to you so that he can be contacted" he stated.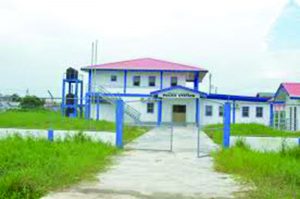 On this note, the Deputy Commissioner lauded the establishment of this new facility which will help residents to experience improved safety and security, as well as contribute to the continuous decrease in criminal activities which is already recorded to be at 27 per cent.
"A police station in a month is very good. At least from this gathering, the residents of La Parfaite Harmonie have an idea of what is the plan, through the Commissioner of Police and the Region Three D Division what to expect coming down the road. So, it is very good that they are opening the police station in the area," he noted.
Back in 2017, residents were encouraged by Public Security Minister, Khemraj Ramjattan, to form a Community Policing Group that will be the "eyes and ears of the community" and as this advice was heeded, more residents were urged by Deputy Commissioner Hoppie to join the group and play their role in keeping the community safer by cooperating with the officers.
Plans to establish youth groups are also underway, as this will also serve as a means to work directly with police ranks to prevent a crime upsurge, and make the community more favourable for developments and investments for the already 20,000 residents present.