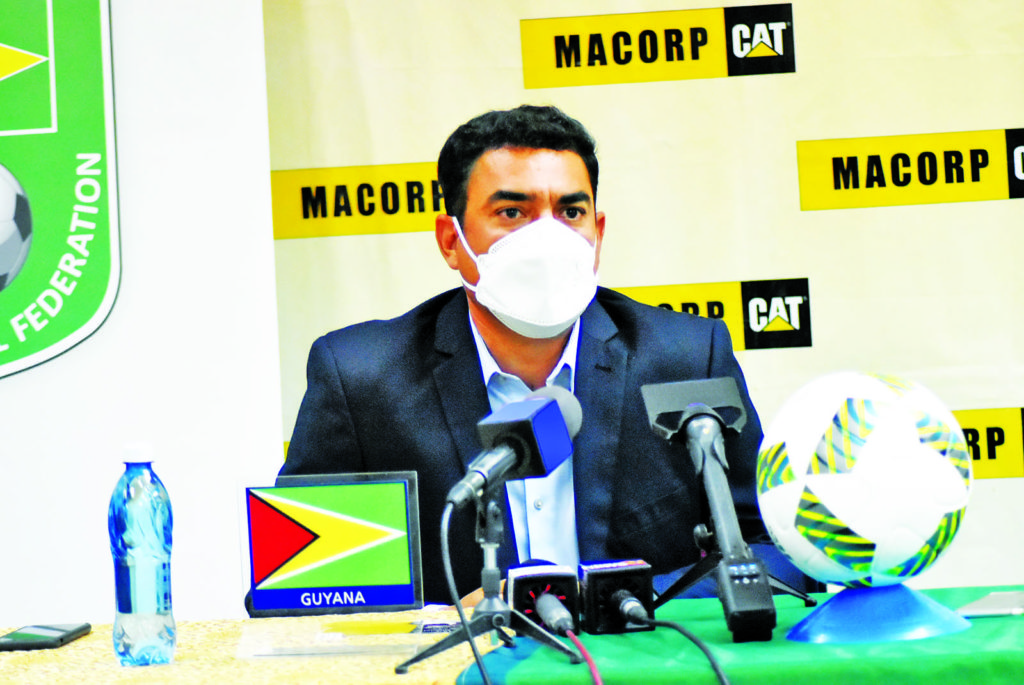 Only last week, Machinery Corporation of Guyana (MACORP) kick-started yet another partnership in the sports arena. On the heels of its collaborative scholarship initiative with the Guyana Football Federation (GFF), MACORP has asserted that it would continue contributing to sport.
This practice, according to Chief Executive Officer (CEO) Guillermo Escarraga, will only intensify in years to come.
Escarraga told Guyana Times Sport in an invited comment that this was so as the company was committed to its corporate social responsibility and using its resources to develop sport.
"We are a corporate and socially responsible company and we know that sports bring many benefits to the communities and that's what we want to play a role [in], that we do our part as a company with some of the resources we have available, for the development of the various sports," Escarraga told this publication.
He continued, "So, we will continue engaging the associations; we will continue supporting their efforts. Specifically for the Guyana Football Federation, we know they have a plan and that's what we really like to see – that there's a structured plan, that there's some goals to be achieved and once we see those initiatives, for sure we will be more than happy to support."
Another initiative that Escarraga welcomed was the move to involve younger players in the sports of football and golf. He noted that sport should be accessible to all ages.
"It's very nice that there's a facility that's accessible and it's also very nice that there are initiatives in place to bring more younger players to the game. I think that's the right move, and it's the right age to start golf."
He went on, "So, we're very, very pleased with the efforts some of the associations have started and we fully support those efforts as well."
Going forward, MACORP is said to be open to collaboration with local sport federations, for development purposes.
The MACORP boss commented, "We believe that sports play a very important role in the development of the youth and every time we have the opportunity to collaborate with the federations, we will be more than happy to do so. Because we think that this is a way that we can make a contribution to the development of those youths."
"We're open to this type of collaboration with the various sports in Guyana," Escarraga asserted.
Last week, MACORP signed a Memorandum of Understanding (MoU) with the GFF, sealing 10 scholarships for local football players. The scholarships, which are open to male and female players, are in the fields of Excavator Operator and Technicians for the Caribbean.
The company has had a stellar track record in sport, maintaining in excess of a decade-long relationship with the golf fraternity and acting as part sponsor for the GFF's Super 16 Year End tournament in 2019. Its most remarkable achievement, however, could be its involvement in the re-digging of the Lusignan Golf Course in 2017, which made the nine-hole course an all-weather facility.