Next Gen & HJ Entertainment's "Not In My House" …
By Timothy Jaikarran
Although he has had more than a year's absence from the ring, Guyanese star flyweight boxer Dexter Marques will take on Colombian top fighter Jose Antonio Jimenez in a highly anticipated clash that headlines the NextGen Global Marketing/Caribbean Knockouts /Hits & Jams Entertainment's boxing card, bubbed "Not In My House".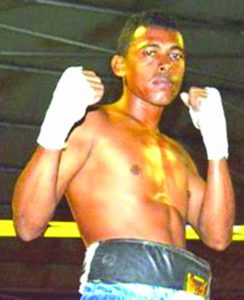 The card is set for staging on September 28 at the Durban Park in Georgetown, and the action commences from 18:30h.
According to BOXREC, Guyana's official boxing record-keeper, Marques, having fought a total of 19 fights, has a record of 17 wins and 2 losses. Jimenez, on the other hand, has fought 32 fights, winning 21, losing 10, and drawing one. Although currently inactive, should Dexter 'De Kid' Marques prevail in this fistic battle come September 28, he will get a shot at a major fight.
In an interview with this publication, Marques was asked about his preparation for this epic encounter, and his response was, "I am grateful that I have received this opportunity to redeem myself once again, and I would like to say thanks to the (Guyana) Boxing Board (of Control) for this chance I have been given. I don't do a lot of talking, as I will leave it for the ring.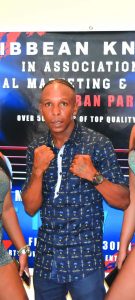 "Preparation is coming good, as I am currently with the coaches and sparring with the youngsters. It's been a while since I have been out of the ring; nevertheless, I have been given the chance to take a shot at the world title, and I feel this is the best decision that was made, as I have been training hard.
"In terms of my opponent, I have been looking at a lot of videos of him, and I am confident that I will take him out."
Not having been active for some time, Marques is presumably out-of-touch; a condition that in some quarters is called 'rusty'. Jimenez, on the other hand, is currently active and holds the edge over him in terms of knockouts. Jimenez, also, has KO'd 9 opponent in his 21 wins, while Marques has a total of 5 KO victories.
The fight is considered evenly matched, with the 36-year-old experienced Colombian battling the 33-year-old fiery Guyanese.
There will also be an after-party powered by 94.1FM and HJ Entertainment Guyana Carnival. Complimentary tickets are available at Hits & Jams Entertainment's main office, and at New Trend Auto.