In light of concerns with the construction of a structure on disputed land at Industry, East Coast Demerara (ECD), Local Government and Regional Development Minister Nigel Dharamlall assured residents on Saturday that the situation is being addressed.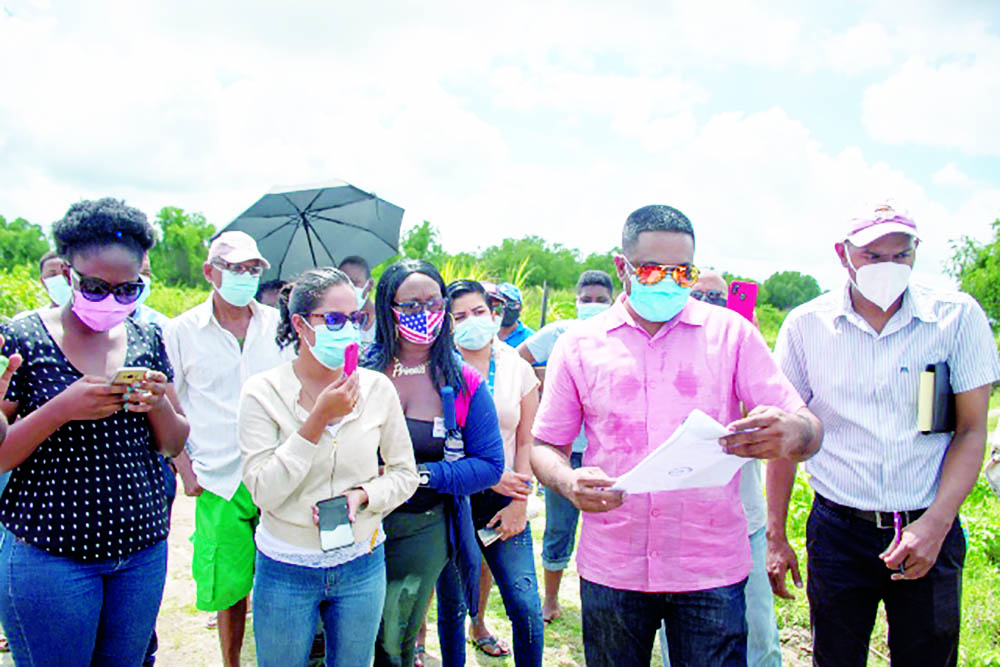 Minister Dharamlall met with residents at the construction site located at Area J Industry, ECD. Last Thursday, the Industry/Plaisance Neighbourhood Democratic Council (NDC) issued a cease order to a resident, Roland Dhanraj, who had erected an illegal edifice.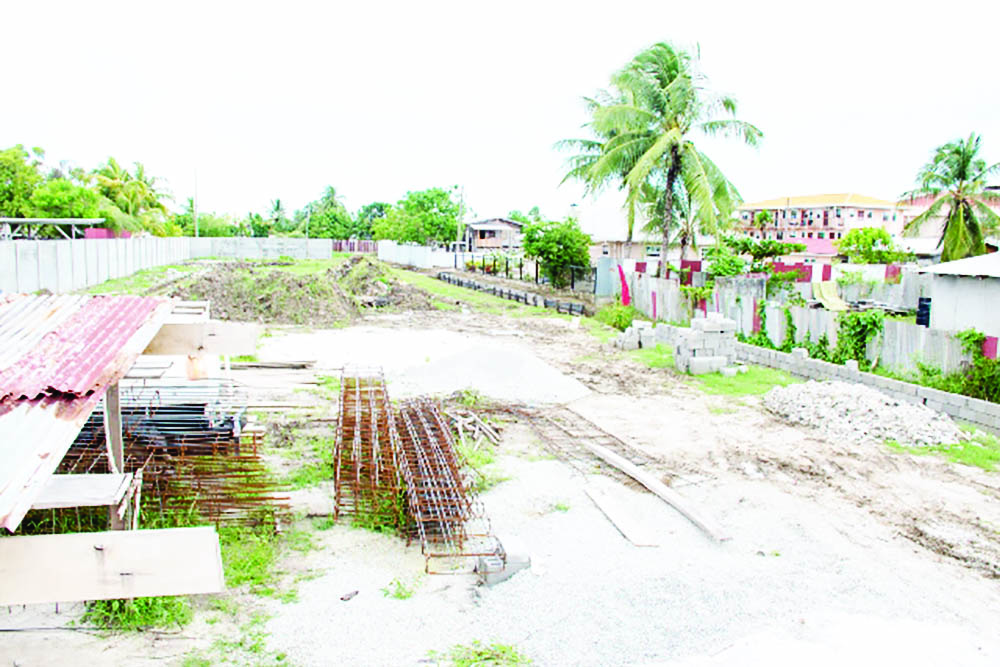 This matter was brought to the attention of Dharamlall in August 2020 after he instructed a technical staffer from his Ministry to investigate the matter.
"The problem we have here is where an individual claims ownership via transport, whether legitimate or not, of this piece of land. That transport dates back to April 2014. The residents here are claiming that since then that individual has been trying to do construction but they have protested against it," the Minister added.
Only recently, the Minister said construction was started on a huge fence.
"In our investigations, the NDC did not receive a plan from the individual nor ownership documents and so I instructed my officers to meet with the NDC on November 5 and for them to get a cease order against the construction. We also were able to get the police involved. The cease order was served upon the individual who claims ownership of the land, and we are where we are at this point."
The Minister further stated that due to miscommunication between the NDC and the residents, they wrongly believed that the Ministry was not addressing the matter.
"The process takes a while. Investigations have to be done, notices have to be served, and that basically took the better part of a month and a half and so we are at a point now where the NDC has been instructed to ensure that they determine the authenticity of the person's transport and the origin of the transport."
The Minister has also engaged the Chief Executive Officer (CEO) of National Industrial and Commercial Investments Limited (NICIL), Radha Krishna Sharma, on the issue. This was followed by a visit to the area in September where it was revealed that the sale was done by the Guyana Sugar Corporation and not NICIL.
"The entire construction is illegal because there is no plan. There is no approved plan and there is no permission so as we move forward, I think the NDC will have to take more condign action against this individual to possibly demolish if they determine that they are in contravention of a construction permit."
Residents have also complained of flooding following prolonged downpours. The Minister pledged to send engineers to the area to assess that situation.
Meanwhile, Member of Parliament, Sheila Veerasammy, who resides in the area, questioned Dhanraj's access to the land.
"He [Dhanraj] had no right to come here because this is the seventh bed, it's title land. What we are questioning here is how did he come about getting transport in a community that is sugar welfare owned?"
Regional Chairman Daniel Seeram asserted that the section of land should be barricaded and signs posted until the documents produced can be verified. He is optimistic that the portion of land can be developed properly after the matter is resolved and a drainage assessment conducted.
Minister Dharamlall further noted that the NDCs are functionaries of the Ministry and must ensure due process.
"In so far as we are concerned as Government, everything that has to be done must be done legally, and it must be done legitimately, irrespective of who you support, irrespective of who you are, irrespective of how rich you are. Our intention is people must live safely and securely in our communities."
He also noted that there are similar issues in other areas. "The NDC in BV/Triumph, the APNU/AFC-controlled NDC leased land to someone for $500,000 per year and that is a prime location that could have cost tens of millions of dollars," he explained.
The Minister also cited another case in Courtland/Fryrish, in another APNU/AFC-controlled NDC, where an individual is claiming prescriptive ownership of more than 600 acres of NDC pasture lands for livestock owners.
"If you are genuinely representing people, do so without any political interference because the politics ended when you got elected. Now, it's time for us to serve our people," he said.
The Minister then called on NDCs to enhance their service to the people.