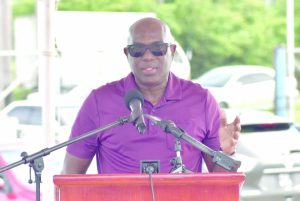 The Guyana Boxing Association (GBA) has gained the reputation of being a trendsetter in the Caribbean, since it is the first such body within the region to start rewarding boxers with cash for their exploits in major competitions.
The Terrence Ali National Open Championships ignited the National Gymnasium from Friday to Sunday last, and witnessed almost 40 boxers from 13 elite categories walking away with cash prizes.
Reflecting on the tournament, GBA Boss Steve Ninvalle explained that it has been a great start to the initiative, but the GBA would be looking to improve in future. "My thoughts regarding the competition are that it's historic, it's significant. Also, it's the first time that any country in the Caribbean would be financially rewarding the amateur boxers.
"And Guyana has always been in the vanguard, we've always been in the front, we've always led as it relates to amateur boxing within Caricom," Ninvalle said in an invited comment.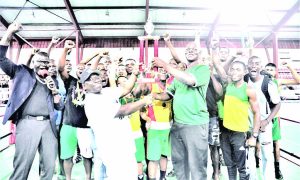 In regard to bettering those renumeration packages in future, he declared: "We're glad to continue that trend by initiating and organizing these financial rewards. It will not end here; those rewards will increase and will improve with time. This is our first time, your first step is never your best step, but it gets you started."
The GBA President further explained that not only was the move well received in Guyana, but it made such an impact that other Caribbean territories are looking to follow suit. "So, this is something that I applaud, this is something that has been applauded by each and every boxer and each and every coach; there is no one in the boxing fraternity who have frowned on what was done," he disclosed.
"I do think that it will continue, and that it will transcend across the Caribbean. People are now — as a matter of fact, Trinidad has already said next year this is the way they're going. And just like we've started with our School Boys and Juniors tournament, this encompasses the entire Caribbean. We've now started the financial rewards," the GBA Boss later revealed.
The Terrence Ali National Championships were held from Friday, December 16 to Sunday, December 18; and when the curtains came down on Sunday last, Forgotten Youth Foundation (FYF) and Vergenoegen Boxing Gym (VBG) walked away with prizes, but it was the Guyana Defence Force (GDF) that was adjudged 'best gym'.