It has been close to three months since the MV Canawaima, which operates the Guyana-Suriname route, encountered mechanical issues and was grounded.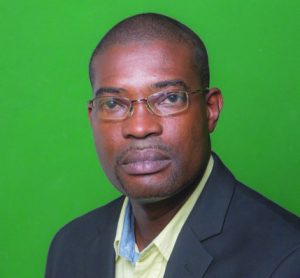 The jointly owned vessel was scheduled to undergo repairs by Surinamese, but although they promised to have it up and running in two months, the boat is still inoperable, leaving persons to use an alternative route, which some say are not safe.
Public Infrastructure Minister, David Patterson in a brief telephone interview with Guyana Times on Tuesday explained, "Our Surinamese counterparts had written us saying that the parts will take two months [but] you know how long that has been so… we would have thought that if they would have ordered the parts it should have been here already and fixed so I mean I really can't say anything".
Patterson added, "We are now almost into the third month so we are still waiting on them to confirm what position we are at the moment".
He confirmed that services are yet to be resumed as no alternative is in place.
On May 27, services of the ferry were officially suspended, preventing it from plying the Moleson Creek, Guyana – Nickerie, Suriname route. Patterson had told Guyana Times back then that the vessel was being powered by a tug for some time now which has encountered some issues.
A few days later, it was announced that the MB Sandaka was re-routed to provide services between Guyana and Suriname. This vessel operated from May 31 to June 2, 2019, to facilitate the return of stranded passengers on both sides.
More recently, the Government signalled its intent to operate its own ferry service to ply this route.
In June, Director General of the Ministry of the Presidency, Joseph Harmon told reporters, "The question of whether a new vessel will go there and who's going to have that – all of these will be a matter which we will have to sort out [with Suriname] … But this is a service which the people are depending on and if it becomes necessary, I believe our Minister of Public Infrastructure [David Patterson] has already started to contemplate whether, in fact, we may have to put a vessel there ourselves".
With travel being cut via water transport between the two countries, the need for an alternative, such as a bridge linking the two countries has come up once again.
In fact, the subject Minister told this publication only last week, that talks between the two countries in this regard is active.
Patterson explained that the technical aspect of the project is currently being discussed while details are yet to be sorted out with regards to the project's "foreign affairs" aspect.
The bridge had been in the works for a number of years under the PPP/C Administration, with both countries looking to capitalise on the current brisk trade expected to increase many folds when the structure becomes operational.
The bridge, according to Patterson, will have a similar arrangement as the Guyana-Suriname Ferry in that it is jointly owned. This, he explained, would, therefore, mean that the project will pass through several stages before it can be completed.
As a result, he was unable to say when a contract would be inked to allow these works to commence. There are reports that the bridge is likely to be erected at Moleson Creek or Orealla.