The Natural Resources Ministry has moved to engage a number of companies for the release of mining and forestry contracts but this is yet to materialise due to concerns being raised by stakeholders.
Natural Resources Minister Raphael Trotman recently stated that the companies were written to, but the majority of them obj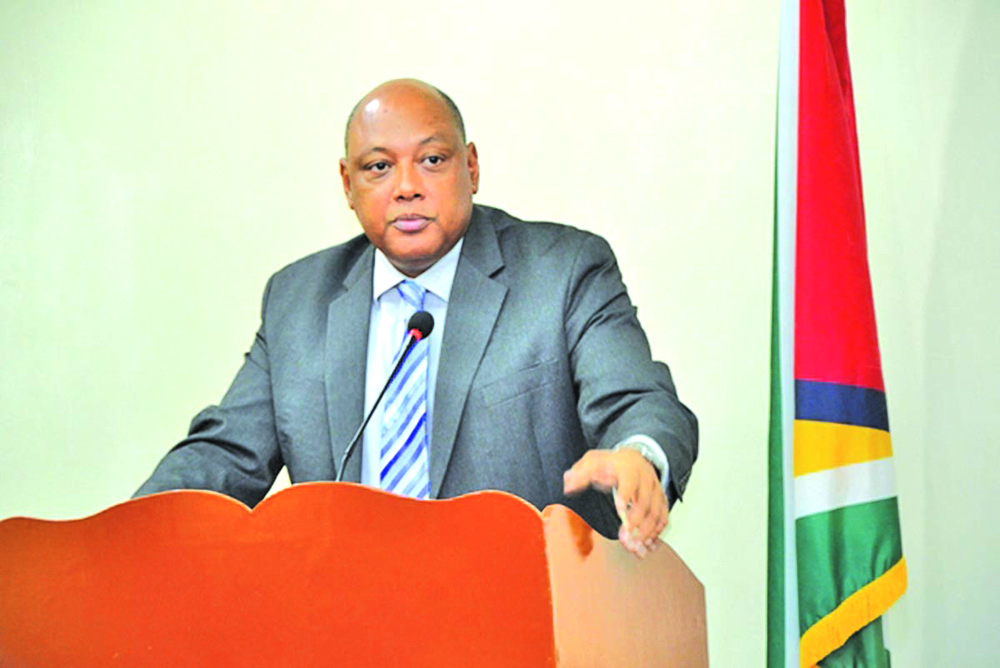 ected to the publication of such documents. According to him, they are against their competitors viewing sections of the contracts which provide valuable information. On the other hand, others have asked for an extended period to grant permission.
"We have written the other concessionaries for mining and for forestry. Some of them have expressed their objections to the publications. Some of them have said that they need further clarifications from their head offices. While they may not have given precise reasons on why they might have objected or asked for further time, a lot of it has to do with 'if I have this, I don't want my competitors to know'. That is what is proprietary," he said.
As part of the Extractive Industries Transparency Initiative (EITI), all contracts from the oil and mineral resources must be publicised to ensure transparency. But Trotman stated that while Guyana has gained membership, they are now working to establish a framework to adopt and implement the requirements.
"We are pushing to move this as fast as possible and so, we're not in a position to compel it in the absence of a legislation…I'm pleased that we were able to attain membership and produce our report and would have representation at an upcoming summit," the Minister relayed.
He recalled that the oil and gas contracts with ExxonMobil were released after the company's senior counterpart granted permission.
"We did publish the oil and gas contracts. Each and every contract has a confidentiality clause in it that a government on its own cannot publish. For all of the oil and gas companies, we wrote them, telling them of Government's intention to get their permission. They had to refer to their principles and that permission was given."
Last year, Government released the Production Sharing Agreement with ExxonMobil after pressure was mounted for it to be released, so that it could be properly scrutinised. Upon the contract's release, it was recognised that there is contained therein clauses for the company to put aside millions for local content, but is also granted sweeping tax concessions.
That contract was signed in June 2017 between the coalition Government and ExxonMobil and its partners in the Stabroek block.
In Article 15 of the contract, Exxon is exempted from paying Corporation, Excise or Value Added Tax a(VAT) on its earnings from petroleum.
Article 15.4 also provides for the Government itself to pay the company's income tax. To facilitate this, the oil company has to submit tax returns to the Government.
That's not all. Article 32 stipulates that Government cannot modify the contract or increase any fiscal obligation the company has. This therefore puts a cap on the taxes, royalties, duties, fees or charges outlined in the contract.
The Minister had promised that other contracts with other oil exploration companies would be released to the public.