CH&PA housing solutions
… Police, CH&PA still probing housing fraud in Region
The Central Housing and Planning Authority (CH&PA) is expected to begin construction on some 40 houses at Onderneeming, on the Essequibo Coast in Region 2 (Pomeroon-Supenaam), according to Junior Communities Minister, Valerie Adams-Yearwood. Construction is expected to commence in the following month.
Minister Adams-Yearwood, during an outreach in the Region, said the houses are to fulfill the needs of State employees, youths and low to middle-income earners adding that of the 40 houses, half will be flat houses, which will be three feet off the ground, and the other half will be on stilts (columns).
The houses would be sold at $6.1M and $7.1M respectively and includes the cost of the house-lot. The Minister indicated that thus far, four persons have shown interest in acquiring the houses and that the CH&PA have already initiated the process.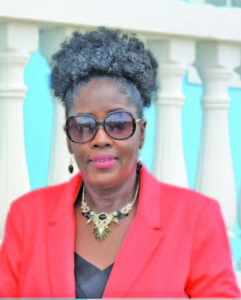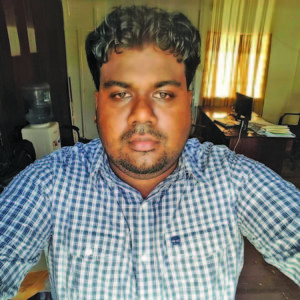 "The persons who indicated their interest in the houses that we are going to build, we have issued them with letters to go to the commercial banks here to be prequalified for those houses," she explained.
Some 758 units of 530 duplexes and 228 town houses will be built under this government, to maximize land use and increase affordability, while building cohesive communities in 10 locations across six regions. The construction of the houses is a part of the government's plan to make affordable housing available to every citizen particularly public sector employees and youths.In May, the CH&PA held its inaugural Housing Expo in its Model Village at Perseverance on the East Bank of Demerara. On Tuesday, the Minister handed over the keys to Deborah Wilson and Winston Persaud who are now occupying their new duplex model homes at Perseverance.
The housing authority is expected to construct an additional 40 duplexes at Perseverance and is expected to be completed by the end of the year with each apartment costing $7.1m inclusive of the cost for the house-lot.
Interested persons are urged to visit the CH&PA Brickdam Office on Tuesday and Wednesday where they would be able to prequalify for the 40 duplexes so they could be able to source financing. The CH&PA are also in talks with the financial institutions to be more lenient with persons applying for loans to build or purchase homes.
Meanwhile, the CH&PA along with the Police in Region 2 said that they are still investigating the house-lot fraud in the Region. On Thursday, Deputy Regional Housing Officer, Safeia Razak, was taken into Police custody. Razak along with her boss, Regional Housing Officer Omesh Sasenarayan, are accused of taking monies from residents for house-lots and issuing them with fake receipts.
According to reports, earlier in the year, Sasenarayan allegedly collected the sum of $50,000 as payment for a house lot but issued a personal receipt instead of an official one, converting the money to his own use.
On Thursday, Minister Adams-Yearwood met with the victims of the alleged fraud.
Chief Executive Officer of the CH&PA, Lelon Saul, had earlier said that they are also investigating to determine whether this was an isolated incident or part of a pattern of corruption. He informed that the Authority is currently conducting audits of all their offices and would ensure that their regional offices are much more closely monitored. He added that there would be regular audits by the Regional Audit Departments and at least one managerial visit per month. He also stated that the housing authority is not going to offer compensation to the victims of the fraud.
Except for the CH&PA office in Georgetown and Linden, all payments for house lots must be made at the Regional Democratic Offices in Regions Two, Three (Essequibo Islands-West Demerara), Five (Mahaica-Berbice), Six (East Berbice-Corentyne) and Nine (Upper Takutu-Upper Essequibo). Given this report, ongoing investigations are being carried out at all those offices. (Lakhram Bhagirat)