Residents who were hit by flooding at Hope and Unity on the East Coast of Demerara (ECD) would benefit from some form of relief, as works commenced to clear the drainage network.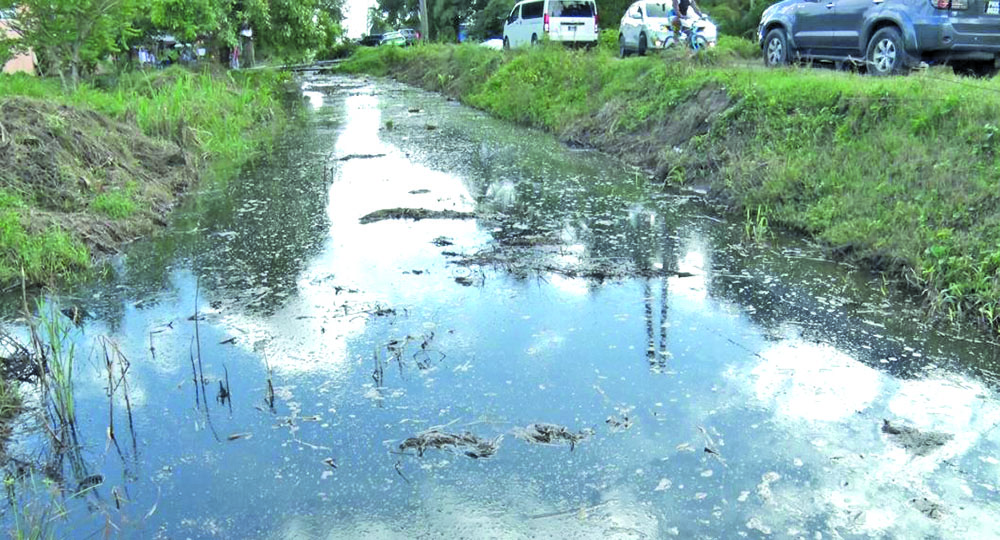 This intervention came after a recent visit from Agriculture Minister Zulfikar Mustapha during which concerns were voiced by villagers of the plaguesome drainage issues.
In the present rainfall season, many have experienced flooding owing to the overtopping of the sea defence since the excess water could not drain. A similar scenario was reported at Helena, which was also assessed by the team.
To complete the works, two machines were scheduled to start working at Hope and Unity on Thursday. Farmers who suffered losses were also assured relief through the National Agricultural Research and Extension Institute (NAREI).
Mustapha explained that millions of dollars have been spent to maintain the canals by removing vegetation. In order to get value for money, he has now instructed the National Drainage and Irrigation Authority (NDIA) to assess the works completed.
"We have been paying almost $1 million monthly to maintain these canals. That means all the vegetation in the canals were supposed to be cleaned, so that vegetation that are impeding the flow of water would have removed and you would get free flow of water."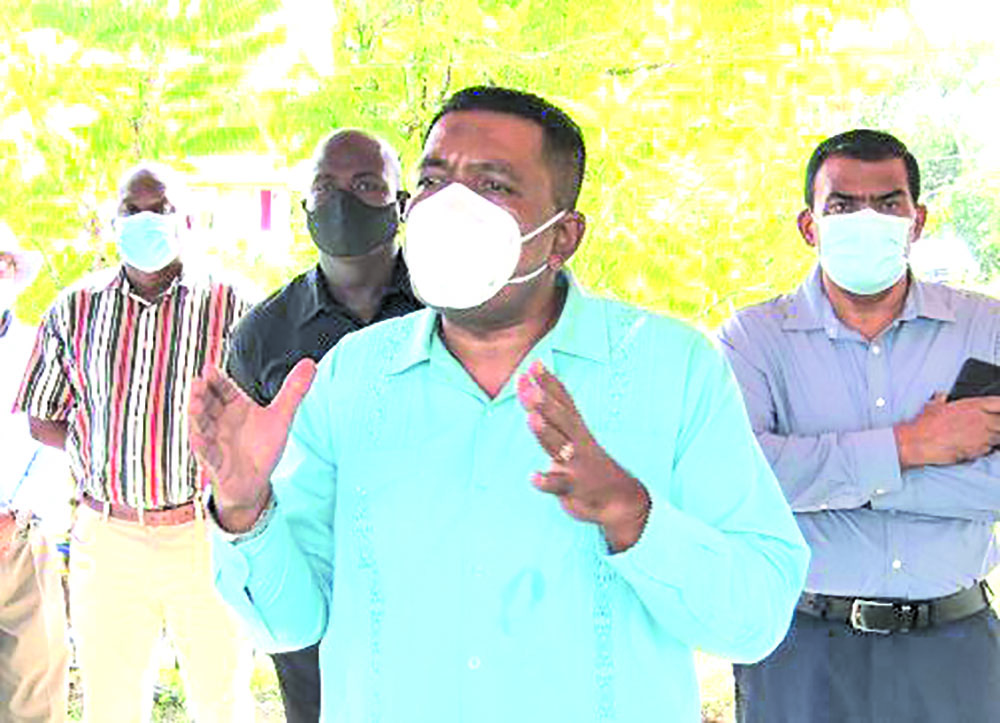 He added, "I don't know who are checking these works, but I will ask NDIA to send monthly here a team to examine these works to ensure that the people clean the canals to the specification that we want. So, we will not encounter difficulties like these every rainfall. We can't allow people to say that they are cleaning the canals and they're not cleaning it properly."
Owing to continuous rainfall in several parts of Charity, Region Two (Pomeroon-Supenaam) this week, a number of farming and residential areas were affected by flooding. Prime Minister, Brigadier (ret'd) Mark Phillips and the Agriculture Minister led a team to several of those communities to get a first-hand look at the extent of the flooding.
During the assessment outreach, the two top Government officials also met with a number of residents and reassured them of Government's commitment to developing long-term solutions to the country's drainage issues.
The Prime Minister urged persons to desist from littering as it was observed that many of the drainage structures were filled with garbage. Visits were also made to the primary commercial zone in Charity, where several businesses were also visibly affected by floodwaters.
There, it was observed that a number of stalls were constructed over the drains which posed some amount of difficulty in executing clearing. The municipality was called on to work with the occupants of these structures to ensure much-needed drainage works can be executed.