Executive Member of the Peoples National Congress Reform (PNC/R) Dr Richard Van West-Charles has been selected by the Guyana Government to be the new Ambassador to Venezuela.
Dr Van West-Charles is son-in-law of the late Guyanese President Forbes Burnham, who was also the founding leader of the PNC. Just two years ago, he was vying for the leadership of the PNC, but lost to Aubrey Norton. Dr West-Charles had served as Head of the Guyana Water Incorporated (GWI) under the former APNU+AFC administration.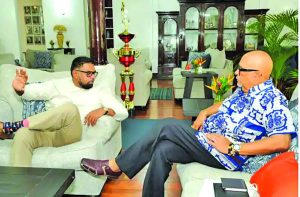 Foreign Affairs and International Cooperation Minister Hugh Todd has told Guyana Times that Guyana is currently awaiting Venezuela's acceptance of Dr Van West-Charles's credentials. According to Todd, this is a matter of "high priority".
Further, he explained that Government's selection of Dr. Van West-Charles for this position also demonstrates the current administration's commitment to "inclusive governance".
Guyana's last Ambassador to Caracas was Cheryl Miles, who had been appointed as Guyana's Head of Mission in Venezuela back in 2016, and
was removed from the post in December 2019. Meanwhile, the Venezuelan Ambassador Extraordinary and Plenipotentiary to Guyana is Carlos Amador Perez Silva, whose letters of credence were last year accepted by President Dr Irfaan Ali.
Venezuela continues to lay claim to more than two-thirds of Guyana's landmass, the Essequibo, and a portion of its exclusive economic zone (EEZ) in which almost 11 billion barrels of oil have been discovered over the past eight years, and in which oil production activities are ongoing.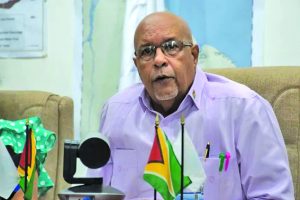 In 2018, Guyana moved to the International Court of Justice (ICJ) after exhausting all means of negotiation with Venezuela, including the good office process between the two South American neighbours. Guyana is seeking a final and binding ruling on the October 3, 1899 Arbitral Award to settle the longstanding border controversy.
Having rejected both of Venezuela's preliminary objections, the ICJ has set April 8, 2024 as the time limit for the filing of a Counter-Memorial by Venezuela.
Recently, Venezuela issued a communique in which it criticised Guyana's oil blocks' auction and threatened Guyana's economic development, but this was swiftly criticised by the international community.
Venezuela has since announced a planned referendum, to have its citizens vote on the border controversy with Guyana. Guyana has reached out to Venezuela and communicated its displeasure over this development.
Meanwhile, in regard to other diplomatic vacancies, Minister Todd said Government is actively working to fill those positions. Guyana's last Ambassador to Brazil was George Talbot, who was appointed to the post in March 2016, and held same until April 2021, when he was appointed Guyana's Ambassador to the Caribbean Community (Caricom) – a post he still holds along with being the Director of the Department of the Americas at the Foreign Affairs and International Cooperation Ministry.