…as new DHB Board appointed
The police have launched an investigation into the award of a contract to LievenseCSO in 2016 by the David Granger-led Administration to conduct a feasibility study and design of a new Demerara Harbour Bridge.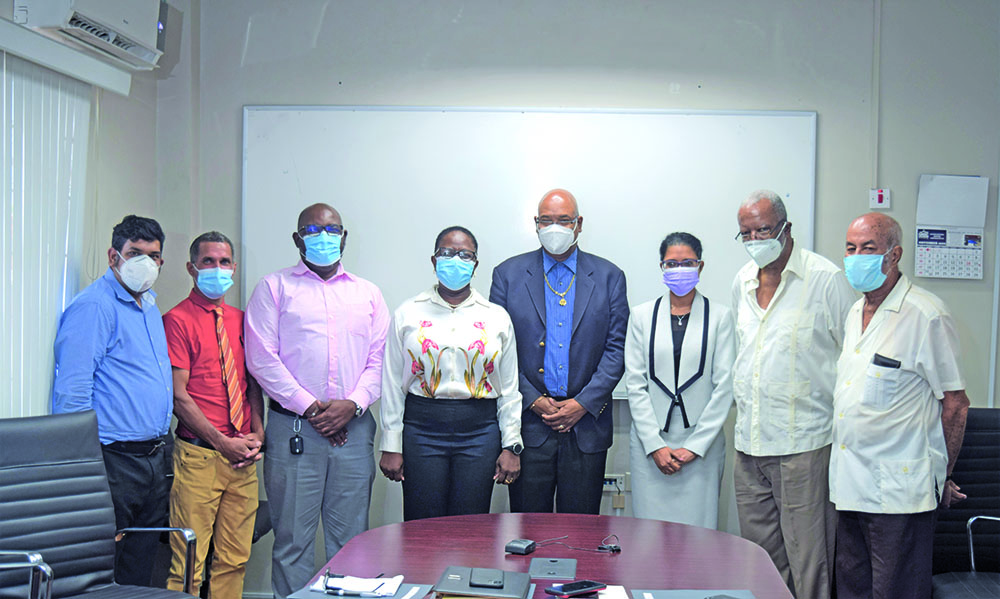 This was revealed by Public Works Minister Juan Edghill on Friday during the installation of the Board of Directors for the Demerara Harbour Bridge Corporation.
According to Edghill, there is an active Police investigation into the spending and actions of individuals in the awarding of the contract. He said that a formal complaint was made to the police recently and the probe was launched.
"Some members of staff and previous directors have been asked to co-operate with the police and to give statements," Edghill told the new Board.
The contract in question was awarded to Dutch company LievenseCSO for a feasibility study into the new bridge.
The then Opposition – PPP/C – had requested that the Public Procurement Commission (PPC) investigate the award of the $145 million sole-sourced contract.
The PPC had flagged the then Minister David Patterson for requesting from Cabinet that the contract be sole-sourced instead of being processed through the Procurement Board as the law says should be done.
The PPC completed its investigation into the award of the contract for a feasibility study on a new Demerara River bridge and handed its report over on August 7, 2018. The report noted that several companies had bid for the project to do the feasibility study and design for the new Demerara River bridge and 12 companies had been shortlisted.
The report had added that only two of the 12 companies had made proposals. As such, the bidding process was annulled. It added that on November 12, 2016, the Tender Administration Board approved the move for the project to be re-tendered. The project was not re-tendered; instead, Dutch company LievenseCSO was engaged by the Public Infrastructure Ministry to do the work.
Page seven of the report noted that the bid from LievenseCSO was "unsolicited", but Patterson took the company's proposal to Cabinet for approval, and Cabinet granted its approval for the company to be engaged. The report, on page seven, stated that monies to be spent on the project were taken from the Demerara Harbour Bridge Corporation (Asphalt Plant Accounts).
New Board
Meanwhile, Minister Edghill on Friday installed the new Board of Directors for the DHBC.
The named Board of Directors are: Chairman, Ravi Ramcharitar; Vice Chairman, Odinga Lumumba and members Rawlston Adams – (ex officio member), Aslim Singh, Jaishree Lam, Claudette Rogers, Rafael Gonsalves, Joseph Holder, Aslim Singh.
Minister Edghill charged the Board of Directors to provide an excellent service to the people of Guyana, where accountability and clear policy direction will be implemented for the maintenance and care of the bridge.
He further lamented that the Board has a big task to accomplish since the corporation has been without a Board for three years.