Nandlall's eviction
Parliamentarian Anil Nandlall has accused Speaker of the National Assembly Dr Barton Scotland of abusing his powers and violating the constitution when he ordered him out of the National Assembly during its last sitting.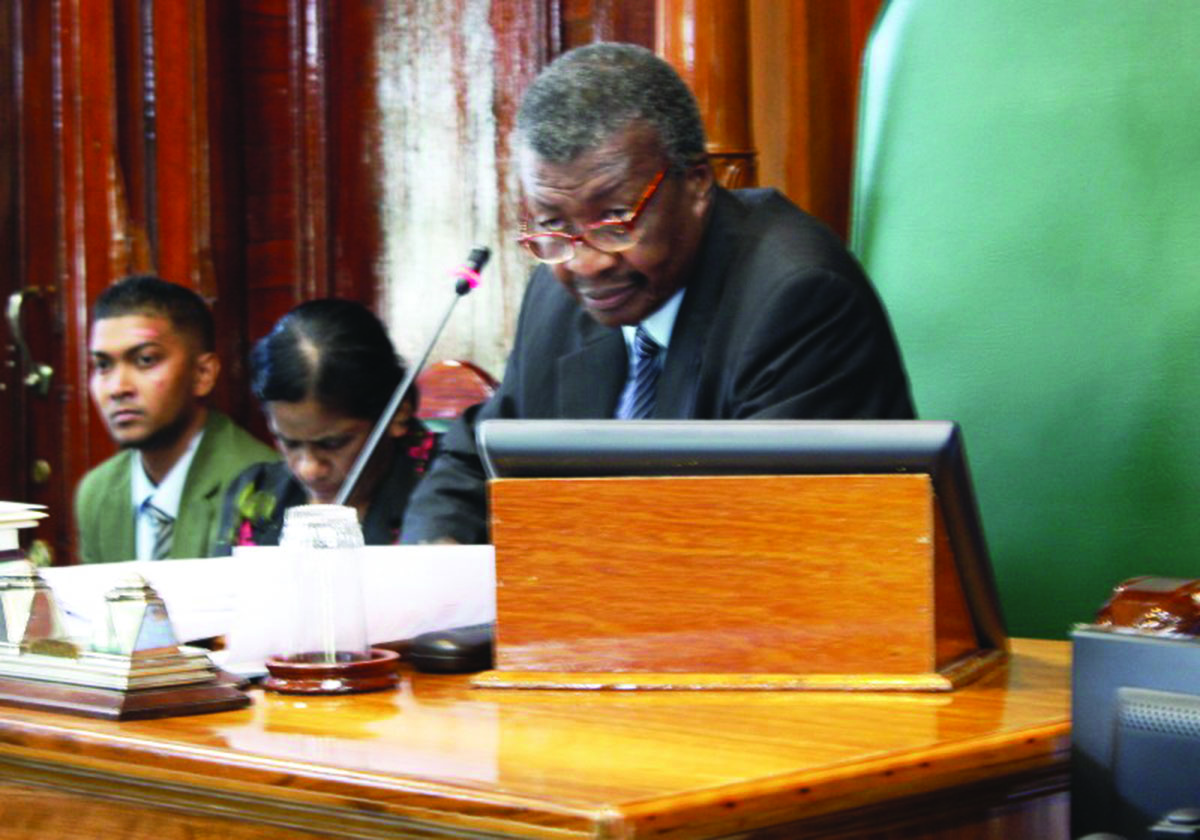 Nandlall, during a press conference on Monday, asserted that the House Speaker's role is to maintain order in the proceedings of the National Assembly with a view to facilitate and encourage debate, not curtail and frustrate such discussions.
He also posited that the prohibition of an elected member's right to speak without good cause is a violation of the Constitution since as an elected member, it is his right to speak and participate in parliamentary debates and discussions.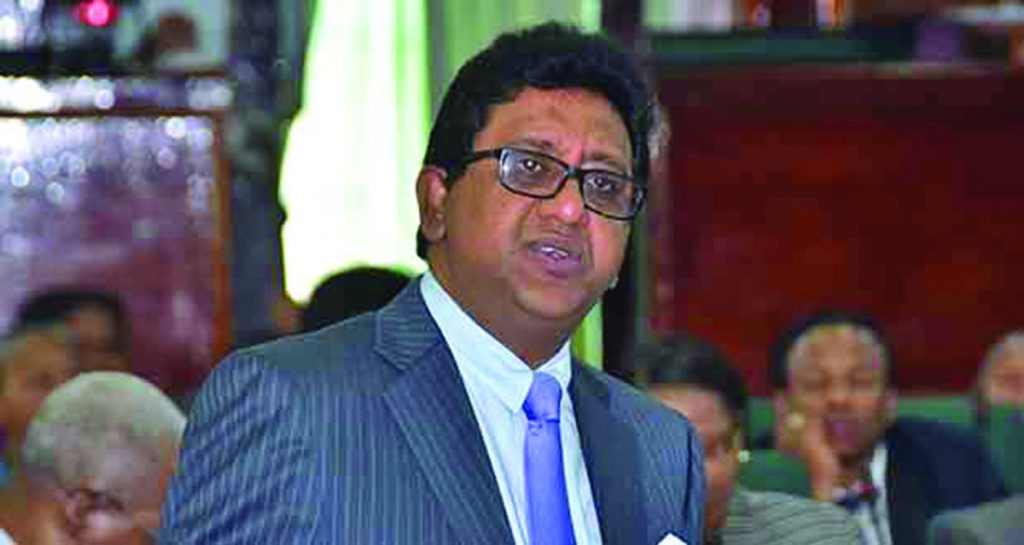 "The notion which seems to have permeated the 11th Parliament that the Speaker can capriciously interfere with a member's right to speak and to influence the content of those speeches, and the whimsical requests for evidence and sources from members during the course of their speeches in relation to matters that enjoy public notoriety and which are published widely in the press, is not only a gross abuse of power by the Chair but is also an unlawful interference with a member's duty to represent his constituents and a violation of the constituent's right to be represented by his elected representatives," he stated.
The former Attorney General reminded of Chief Justice Ian Chang's ruling when the then combined Opposition had moved a motion preventing former Home Affairs Minister Clement Rohee from speaking in the House.
"It is the view of this court that Mr Rohee's right to speak in the National Assembly derives from his office as member of the National Assembly and not from his office as an Executive Minister. Thus, his right as an elected member of the National Assembly must be concomitant with his constitutional duty to speak for and to represent his electors in the National Assembly who, in turn, have a concomitant right to be so represented," Nandlall read in quoting from the ruling.
The parliamentarian was adamant that he behaved in no disorderly manner or created a situation which warranted him to be expelled from that sitting.
In the wee hours of Saturday last, the Speaker evicted Nandlall from the Chambers of the House after he was unable to immediately present evidence to substantiate his statements.
Nandlall was making reference to a US$5.7 million settlement entered between Government and BK International in relation to the Haags Bosch Landfill, but he was interrupted by the Speaker who asked him to support his claims with evidence.
Nandlall requested an hour's leave to get the evidence but this request was not granted.
The former Attorney General lamented that the Opposition had not prepared to debate a motion on the President's speech since they had in fact prepared to debate other motions which were on the Order Paper for "Private Members Day" but was subsequently changed last-minute.
At this point, Dr Scotland informed Nandlall that should be not comply, he would not be able to continue making his presentation to the debate.
Nandlall instead opted to withdraw from the debate at which point Dr Scotland ordered him out of the Chambers.
But Nandlall has contended that this is where the prejudice lies since government members are afforded leniency when it comes to presenting information before the House.
"It is public knowledge that Ministers of the Government are given days and sometimes weeks to produce documents. Oftentimes they never do. But there is no reprimand from the Speaker. In the very sitting, Minister Bulkan was granted leave by the Speaker to produce certain documents until the next sitting of the National Assembly. The public is also aware that Minister George Norton failed to produce the controversial rental agreement for the premises at Sussex Street rented to store drugs and pharmaceuticals, when requested to do so in the National Assembly. The Speaker gave him permission to send it at a later date to the National Assembly," Nandlall contended.
In that instance, he argued too that the Opposition still had to remind the Clerk of the National Assembly two weeks afterwards of the Public Health Minister's obligation.
"Only then did the minister send a copy of the contract to the Clerk's office. Again, not a murmur of objection or admonition from the Speaker…However, I am ordered to instantly produce a newspaper to which I made reference during my speech. My request for an hour to do so is summarily dismissed by the Speaker, and I am ordered to withdraw the statement, unless I can produce the newspaper instantly," he stated.
Weighing in on the matter, PPP/C Chief Whip Gail Teixeira highlighted that there is no rule that says a member should produce the document to the Speaker from which he/she quotes.
She said it is usually produced for the purpose of the Parliamentary Reporters.
Meanwhile, the Party said it is waiting to see how the matter will unfold before it announces if it will be embarking on any further action in this regard.
Teixeira posited that since the Opposition members were threatened with contempt by the Speaker, it will therefore await his lead on the matter. (Devina Samaroo)