– say will not stop until Russian company meet their demands
Even as loggers and other workers employed at RUSAL complained about being affected by the blockage of the Berbice River, the protesters are not giving up that easily.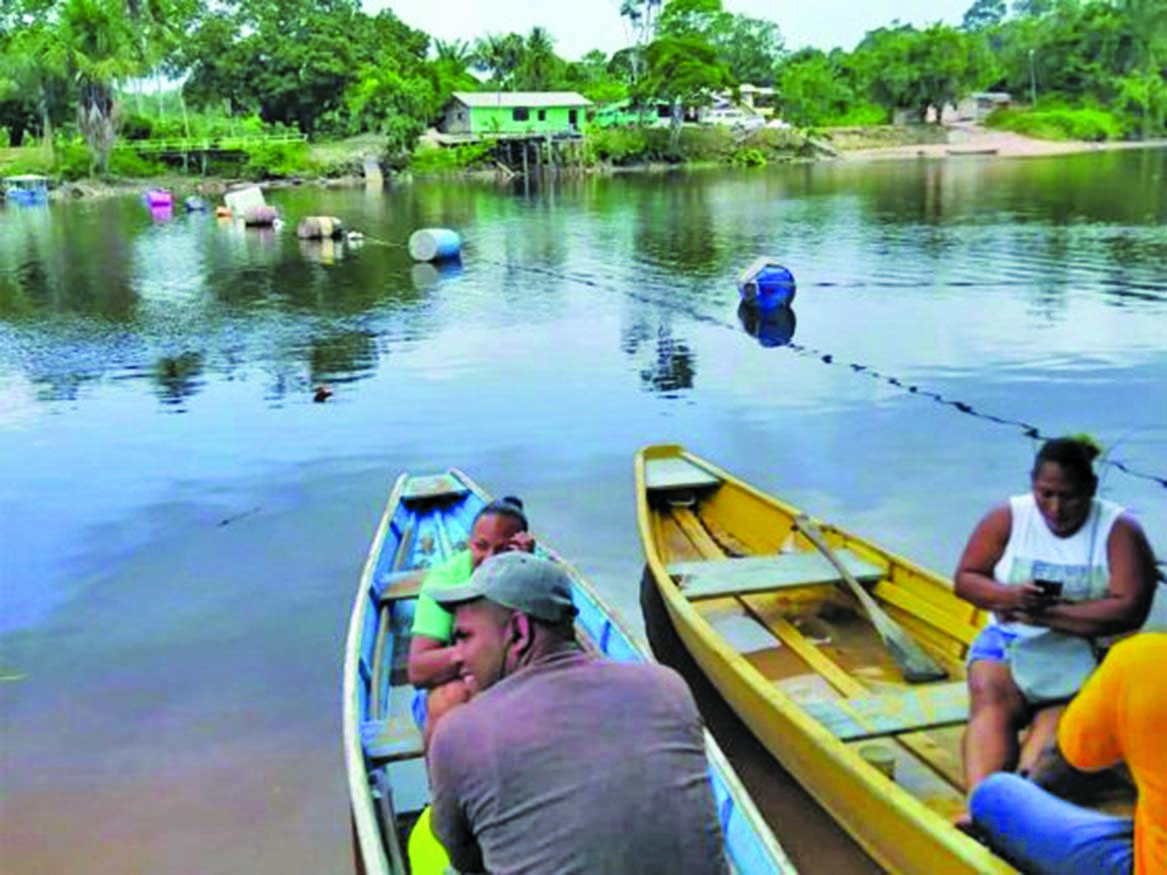 In fact, Ephraim Velloza, Branch President of the Guyana Bauxite and General Workers Union (GB&GWU), which is representing the dismissed and displaced bauxite workers of Aroaima, told Guyana Times on Thursday that the wire ropes and other items used to block the waterway will only be removed when RUSAL gives in to the Union's demands.
These demands include the reinstatement of the 91 workers who were dismissed and displaced as well as an increase in workers' salaries. They also want this agreement to be legal and binding.
"There is nothing we can do at the present moment, but the persons them can talk to the Government or talk to RUSAL, let them loose their strong hold. So there is nothing that we can do at the present moment, but let them go and talk to the people, like the Minister of Natural Resources, talk to the forestry department and let them put the pressure on RUSAL. So that RUSAL can release their strong hold, because we are in this thing, because RUSAL has been dealing [with] us unfairly," Velloza stated during a telephone interview.
He explained that the situation was not only affecting the workers but the surrounding communities.
"The loggers they are purchasing from the communities. Now if we open and let the loggers pass they won't make any contribution back to the communities, because they already paid their royalty and I feel if somebody is paying a rent or a royalty, they are supposed to be taken care of or looked after. Now they are coming and calling on us and we are in this plight, they are doing the wrong thing, because I think that they should call on the people in authority."
The GB&GWU is scheduled to meet with RUSAL today to commence their first round of talks on this ongoing issue; however, this does not necessarily mean that RUSAL will be offering anything much, Velloza further stated.
"We don't know how it will go and where it will go from there. They could call us, decide to accept us, but when we reach at the round table, they don't appreciate our support and they could do otherwise. If RUSAL does not adhere to our proposals, then we will continue and probably take it to the next level," Velloza added.