As the developmental programmes of the Bartica Football Association (BFA) continue to gain momentum, the River's View Football Club officially registered its female team with the Bartica Football Association.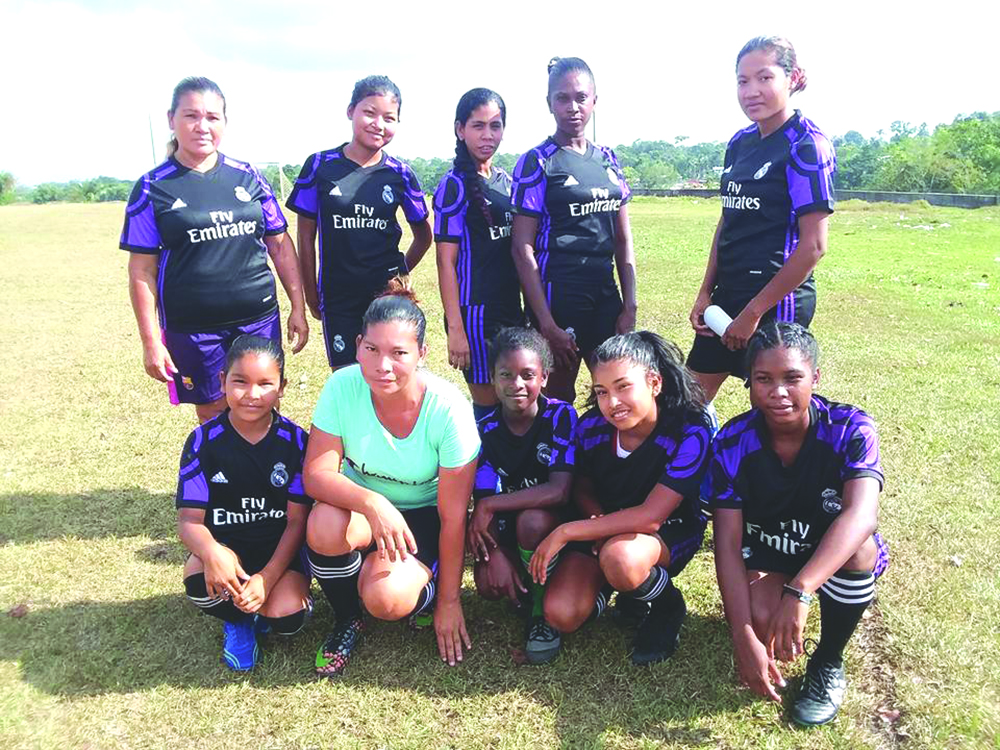 The team, comprising mostly of females from the River's View community, will now be part of the all female football development programmes at Bartica, including competitions.
In a practice match last Saturday against the Falmouth Female Team, the girls from River's View gave a good account of themselves in spite of their 2-nil loss. Nicola Braithwaite and Colleen Williams scored for Falmouth.
As of recent, Nickesha Persaud has become the youngest female football player to register with a club at Bartica. When the River's View Female Team made its official debut last Saturday against Falmouth Female Team, nine-year-old Nickesha donned the River's View jersey and took to the field to play alongside her mother and others that make up their community female team. And although her team went down 2-nil in the match, she vowed to continue playing to help develop her team.
The young player is encouraging more players of her age group to come forward and build an interest in the game. Nickesha Persaud is a fourth-grader attending the Holy Name Primary School of River's View, Essequibo River.
Female football is on a resurgence at Bartica, with the recent registration of three clubs, namely Black Panthers, Falmouth and River's View. Bartica was, at one time, a dominant force in national female competitions, and is looking to return to its former glory.
Carmel Williams, a Vice-President of the BFA and Executive Member of the GFF, is in charge of female football at Bartica.