GFF-BFA Male Senior League…
Father and son goalkeepers took to the field in opposing teams on Friday last when the Bartica Football Federation's (BFF's) Male Senior League playoffs were held under the auspices of the Guyana Football Federation (GFF) at the Bartica Secondary School Ground.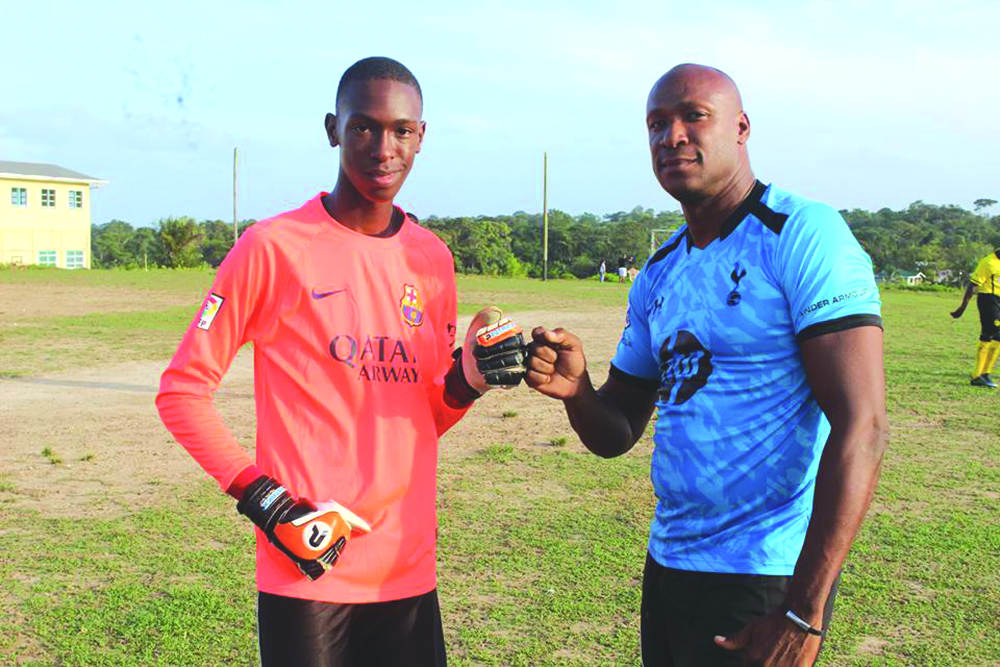 When Wolves United FC clashed with Lazio FC, Patrick Brown-Johnson, a Wolves United senior for a number of years, returned to league football as goalie, and helped his team to overcome a stern Lazio attack by conceding only one goal.
At the other end of the field, 15-year-old Seth Brown-Johnson put in a valiant effort to upstage his father's efforts, despite conceding two goals by the end of the match.
Wolves United's goals came by way of Cordel Playtner and Kareem Chase, while Nicholas Collison scored for Lazio.
In the River's View/Beacon matchup, Andrew Simmons broke the deadlock to give River's View the lead ten minutes into the second half of play. The one-goal difference seemingly energised the Beacon boys, and the best was brought out of them when they began to put on a display of skill and teamwork against a determined River's View side. Their efforts paid off in the 70th minute when they were awarded a free kick at the top of the eighteen-yard box; and Kurt Welcome's kick was perfect in defeating both the defense wall and the keeper.
In the end it took a goalie error at the Beacon end of the pitch and a cool finish by Omario Lake to decide the match in favour of River's View, thereby guaranteeing them a four-point lead at the top of the points' standing.
Newcomers Agatash United FC battled hard against a depleted Mil Ballers FC, but lost 2-0. Mil Ballers emerged victors because goals from Nandcoomar Samwaru and Rawle Simon saw them through to the end. Agatash United's lone goal was scored by 13-year-old prospect Shalimar Crighton.
Lazio remains at 7 points on the table, while Wolves United have now recorded 6 points. River's View are currently sitting comfortably on 16 points.