– Regal Defenders post highest total in tournament
By Timothy Jaikarran
The fourth edition of the highly-anticipated Prime Minister's Cup T20 cricket competition, being played in collaboration with the Georgetown Softball League, the Prime Minister's Office, and the Ministry of Culture, Youth and Sport, got off to a bang, with matches being played at various venues across Guyana.
Rounds 1 and 2 were played in the O-50 category, O-45 category, and the All Stars category. Despite the rain, all matches were played with enthusiasm, regardless of 2 overs being deducted because of a late start.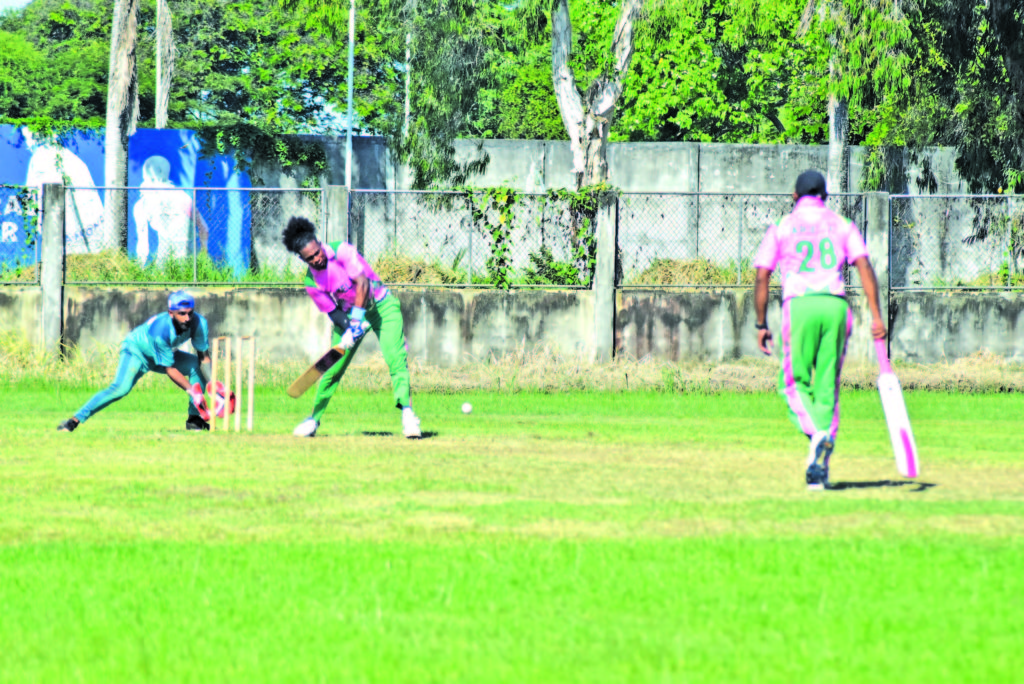 In Round 1 of the O-50 category, played at the Everest Cricket Club ground, Savage Legends, battling Parika Defenders, won the encounter, thanks to the scoring efforts of Keroad Luke and Nadir Baksh, who scored 38 and 37 runs respectively, thus setting the groundwork for their team to score 123-4.
The opposition could score only 97-8.
In the next match, Presidents XI battled Regal Defenders, whom they defeated by 7 wickets in 16.3 overs. Regal posted 138-3, the top-scorer of which was Rudolph Baker with 44. Eon Abel and Jagdesh Bhot made 35 and 34 runs respectively.
In reply President's XI ended on 142-3, with Mohamed Rafeek scoring 70 and Dennis Mangar chipping in with 21.
The final match of Round 1 saw Floodlights going down to Rockaway. Floodlights posted 98-9, in reply to which Rockaway ended on 104-2, with Stewart Patrick leading the scoring with 43.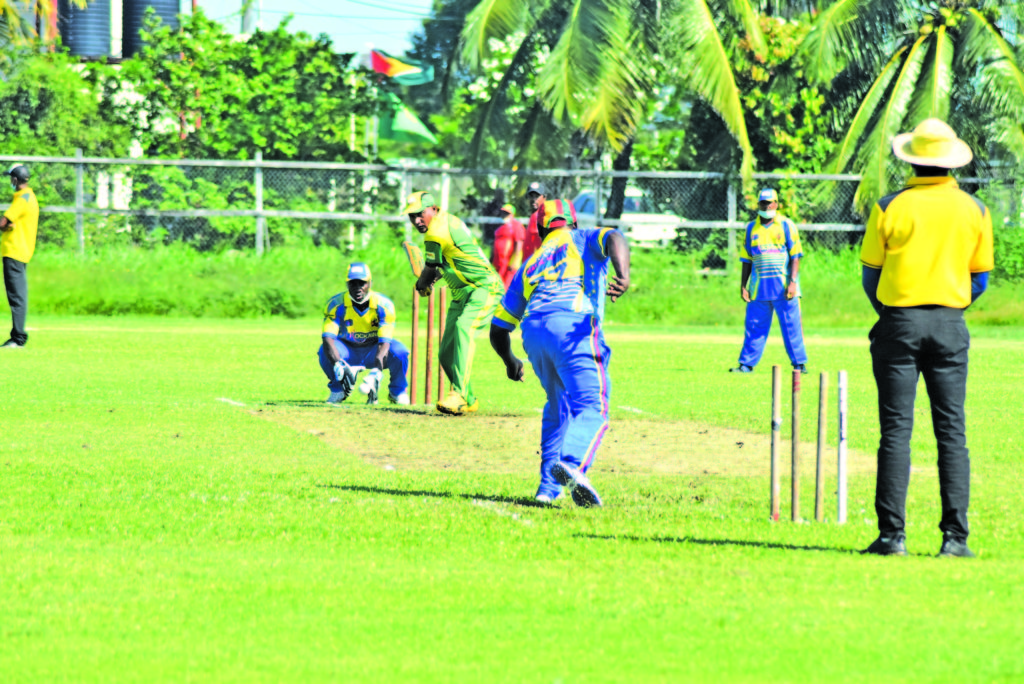 In Round 2, Regal recorded the highest score for the tournament: a whopping 295-3. Top scorers were Manesh Chunilal with 79, and star of the day, Eric Thomas, with an unbeaten 120. In reply Rockaway folded for 147 all out.
President's XI then lost to Parika Defenders, the President's side posting 174 runs on the board. F. Baksh and R. Malone top scored for the President's side with 64 and 58 runs respectively. In reply the President's XI could score only 169.
In the final round two matches, Floodlights first took on the Savage Legends, who ultimately were too savage for them. They were restricted to 91-6 as Anil Rambaran and Vishnauth Gobin each bagged two wickets.

With a small score on the board Savage Legends raced to 92-1 in 13.1 overs. Leading the charge were Randolph Perreira with 43 and Latchman Yadram with 42.
In the Open category, recording wins in rounds one and two were Regal, Speedboat, Spartans and Ariel.
In the O-45 category, played at the Ogle cricket ground, rounds one and two victors were Regal Masters, Fisherman Masters and Success Masters.

Round 3 and the semifinal matches will commence today, with the first match starting at 09:00 hrs.