…says Essequibo still to record a successful conviction for 2019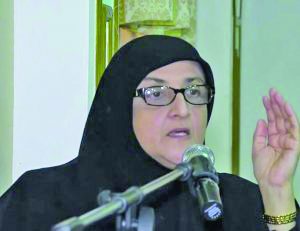 Sexual offence cases continue to dominate the courtrooms across the country and although there are notable increases in convictions nationwide, the county of Essequibo (Region Two) is yet to record a successful prosecution in this regard for 2019.
According to Director of Public Prosecutions (DPP) Shalimar Ali-Hack, since the commencement of the year, there has been a 32 per cent conviction rate for the county of Demerara and a 12.5 per cent conviction rate in Berbice.
However, earlier this year, the 2019 February Criminal Assizes got off to at the High Court in Essequibo where some 81 cases were listed to be heard. Sex-related offences accounted for 44 of these cases.
Rape of a child under 16 years heads the list of sex-related offences, accounting for 31 of the 44 cases.
Thus far, there has been zero conviction in Essequibo. Nonetheless, the DPP acknowledged that with the advent of the Sexual Offences Court in November 2017, much work has been done to have such cases dealt with in Demerara.
It was also noted that in the June 2019 Assizes for Demerara alone, there were 177 cases for sexual offences, out of a list of 301 cases. Of these 177 sexual offence cases, 126 are for children, either sexual activity (no penetration) or rape (penetration).
"The counties of Demerara and Essequibo have more sexual offences listed to be heard (for 2019) and they are on an average 55 per cent of the cases on the list…it is important for us to consider the jury's reaction as this sometimes is indicative of the thinking and attitude of our people towards sexual violence in the society. For 2016, there was an average 10 per cent conviction rate, 2017 there was an average 25 per cent conviction rate and in 2018 there was average 60 per cent conviction rate".
Zeroing in on the prevalence of sexual offences committed in Guyana, the DPP highlighted that statistics reveal that in 2018, of 922 cases listed to be heard, there were 618 sexual offence cases.
"The conviction rate in 2018 for Demerara, there were 37 cases and 23 of those cases, there were convictions. Ten acquittals and four hung jury. That was 62.1 per cent conviction. In Berbice, there were nine cases and six convictions out of the nine and three acquittals that is 66.6 per cent. Essequibo: seven cases, one conviction, five acquittals, one hung jury and that is 14.2 per cent".
She reiterated that over the past three years, sexual offence cases continue to account for the majority of cases heard in the courts.
"In 2017, the sexual offences cases on an average comprised of about 55 per cent of the cases listed. In 2018, an average 60 per cent of the cases listed. And in 2019 an average of 55 per cent of the cases listed to be heard".
In 2016, there was a two per cent conviction rate of all sexual offences cases in Demerara. In 2017, there was a 27 per cent conviction rate, and last year, there was a whopping 62.1 per cent conviction rate, she stated.
The Sexual Offences Act of 2010 stated that a sexual offence is any sexual violation on an individual that includes rape, and any other form of sexual assault, such as touching or causing the complainant to touch a third party in a sexual way.