Despite an abysmal performance by his team, especially with the bat during the limited over version of the Guyana Cricket Board/Hand-In-Hand Under-19 Inter-County Tournament, Berbice skipper Kevin Sinclair is optimistic his side will win the three-day segment of the competition.
Hampered by the rain and dismal batting, Berbice under-19 failed to reach the final of the inter-county u-19 50 over tournament, which was won by Demerara.
The batting from the team from the East was horrendous in their two games while one of its round-robin matches was abandoned due to rain.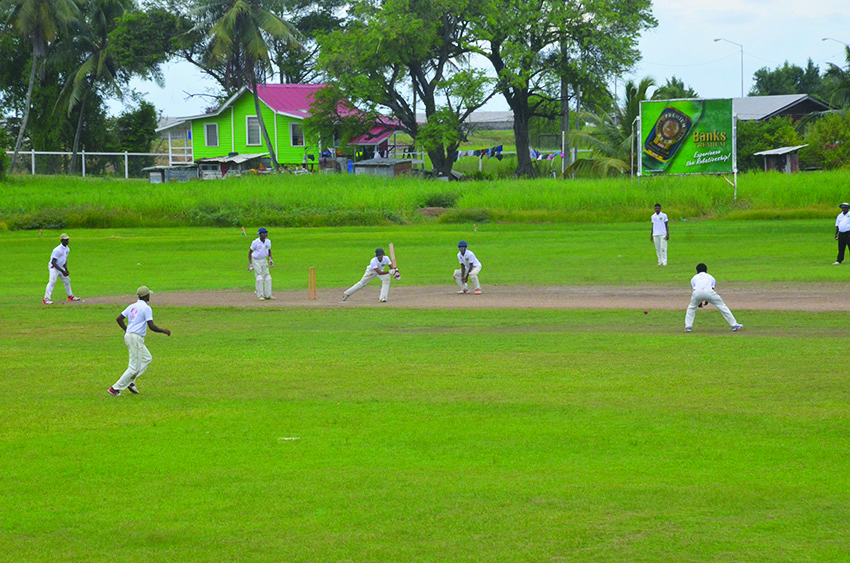 On Monday, the Ancient County side won a low-scoring encounter against the National U-17 select by five wickets inside two days. In that match they tied on first innings with the U17s, scoring 86. In their second turn at the crease they needed 86 to win as they crawled to 87-5 in close to 40 overs. To date, only all-rounder Javed Karim and Sinclair have registered half centuries for their team while the other batsmen have struggled.
Their next assignment is against Essequibo at Police Sports Club Ground, Eve Leary starting on Friday after it was pushed back by a day due to rain.
However, despite the victory in the first round, skipper of the side Kevin Sinclair said his team did not bat well and will be looking to improve in the next match. "The guys did not bat well, our bowling was on top, and they did not bat in partnership as we plan. I think in our next game we have to bat in partnership to get a better total."
Sinclair is depending on fortune that rain will not prevent play in any of their remaining matches as they aim to improve their batting partnership to win the title. "If we get through our matches and everybody plays to their best, I know Berbice could come out on top and win this event despite our performances in the limited over tournament."