Whether indoors or outdoors…
– urges telecommunication companies to invest in areas that COVID-19 have weakened
By Timothy Jaikarran
COVID-19 has affected the entire world, and Guyana has been affected. In a place like Region 1, Barima-Waini, which was just getting into the hang of its sporting calendar, COVID-19 came like a thief in the night and put a halt to everything that could be considered sport.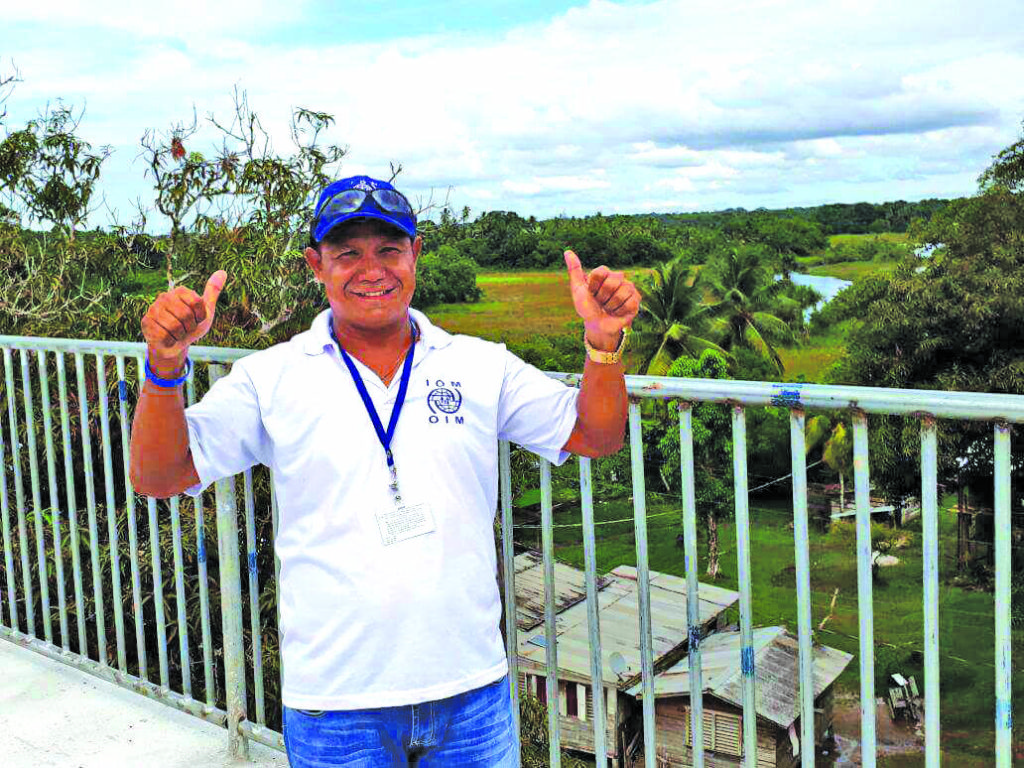 Chairman of the Matarkai Sports Council (MSC), Sherlon Rodrigues, speaking recently with Guyana Times Sport, declared that sports in general, whether indoors or outdoors, has been both a mental and physical challenge to persons living at Matarkai, a Region 1 community.
"Sports in all formats, whether indoors or outdoors, have been a mental and physical challenge to sportsmen and women in Region 1. We had no club nor competitive sports sub-regionally. However, since sports have been one of the areas to be relaxed by the National Task Force, under strict guidelines, the Matarkai Sports Committee will resuscitate (the playing of) sports on Sunday coming (November 15).
"I anticipate that planning for competitive sports in all formats will commence regardless of who is elected to serve in the capacity of Chairman or President of MSC. I am already in dialogue with the Essequibo Cricket Board Secretary to bridge the gap of cricket in the region. The Secretary reached out by an invitation to MSC to identify cricketers under 15, 17 and 19 who will join the Essequibo Trials 2021. He further stated that all prospective players will be given a fair opportunity to excel in the trials," Rodrigues explained.
In terms of cricket and the Essequibo Cricket Board (ECB), Rodrigues applauded the gesture and promised to keep bilateral exchanges going in order to make it a reality for Matarkai players to participate in the Essequibo Trials. However, he knows it would not be possible for persons from Matarkai to participate in any sporting activity outside of the community unless there are sponsorships from Government agencies, particularly the RDC, besides assistance from the Private sector and the business community.
Rodrigues has expressed a desire to see Region 1 producing more national sportsmen and women. He noted that the region has the potential to produce stars not only in cricket, but in football, volleyball and swimming. He said Region 1 has very good footballers in Cordell Mitchell and Fiona Benjamin, and he is hoping that the Guyana Football Federation would invite them to participate in trials.
Asked how the pandemic has affected his leadership, Rodrigues said, "It has been very difficult. As the sports men and women are not acquainted with virtual communication, this is an area where training is required. Telecommunication needs to be strengthened in some areas", he opined. The liberalisation of telecommunications is welcoming, he said, "and I hope communication companies would seek to invest in communities where the population and economic activities are developing, for example in Canal Bank and Sebai. These are communities where we have representatives from, and it has been a challenge to reach them."
As MSC boss, Sherlon Rodrigues would like to thank the Hon. Minister Collin Croal; Greggory Trucking Service; the NDC head of Matarkai, Ronaldo Rodrigues; Region One Chairman Brentnol Ashley; GBTI; Andre Gammel; Frontier Pharmacy; and players, among others, for their unwavering support.
Rodrigues also noted that he looks forward to having their continuous support for the new executive body of the MSC, which would be installed after elections are held on Sunday 15 November, 2020 at 13:00 hours at the Matarkai Community Centre.