The Caribbean Premier League (CPL), considered the biggest sporting event in the region, is in full swing, and Guyana's hosting of the finals is creating a ripple effect of benefits for thousands of locals.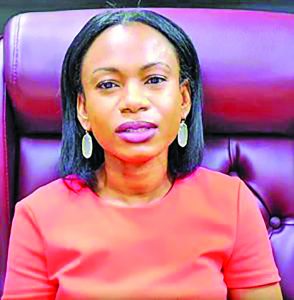 Tourism, Industry and Commerce Ministry Oneidge Walrond has expressed that the revenue generated by large establishments is quite visible from this year's CPL tournament, and at the same time, thousands of Guyanese are latently benefiting as well.
According to her, Government's role in hosting the finals in Guyana, coupled with the strategic Carnival events, has been carefully crafted to ensure revenue streams trickle down to the common man.
"While many persons would understandably see the conspicuous investments in CPL on the part of big businesses – such as the CPL league itself, the headline sponsors and major entities around the tournament – there is an unsung story and untold script features thousands of Guyanese who have been able to derive benefits from the staging of this tournament," she has said.
"Our commitment to securing the rights of the CPL finals was part of a strategy for this inclusive development. We had our sight set not only on the primary revenue streams associated with cricket itself, but capturing wider benefits that such an event could bring to a broad cross-section of ordinary people in many sectors," Minister Walrond has shared.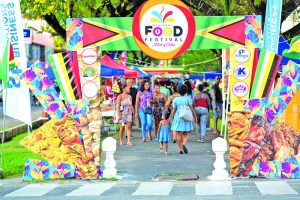 She has noted that Government's approach to social and economic development places the country at the cutting edge of rethinking tourism, especially as it relates to inclusion. While the vision to host the finals and the potential opportunities may not have been recognised in the initial stage, Walrond said, the outcome is now evident.
"Our Government was instrumental in pursing and supporting Guyana's bid to host the finals of the CPL. Pursing this opportunity required courage and vision, for when we did so, the potential benefits were not apparent to most people. We, however, had our eyes on the fundamentals of the situation. We were confident in the science underlying vaccination. We saw progress in vaccination in the region and the wider world. And we saw undeniable signs that the world was well on its way to managing the pandemic," she relayed.
The Tourism Minister added that work has been done in every administrative region to market Guyana as a tourism destination, and scores of small businesses have capitalised on such projects.
"You will find that we've supported tourism development efforts in every region of Guyana, and that we've supported hundreds of small business owners from all sections of society. I would emphasise that our commitment to inclusion is manifested in our programmes in every sector: in education, agriculture, health, in tourism and all others," she has posited.
Guyana will, for the first time ever, be hosting the Caribbean Premier League (CPL) final matches, having secured a contract in this regard for three seasons (years): 2022, 2023 and 2024. Guyana's two-week hosting period has also interconnected with the Carnival Cricket festivities, which will culminate with the Road Parade on Sunday. (G12)