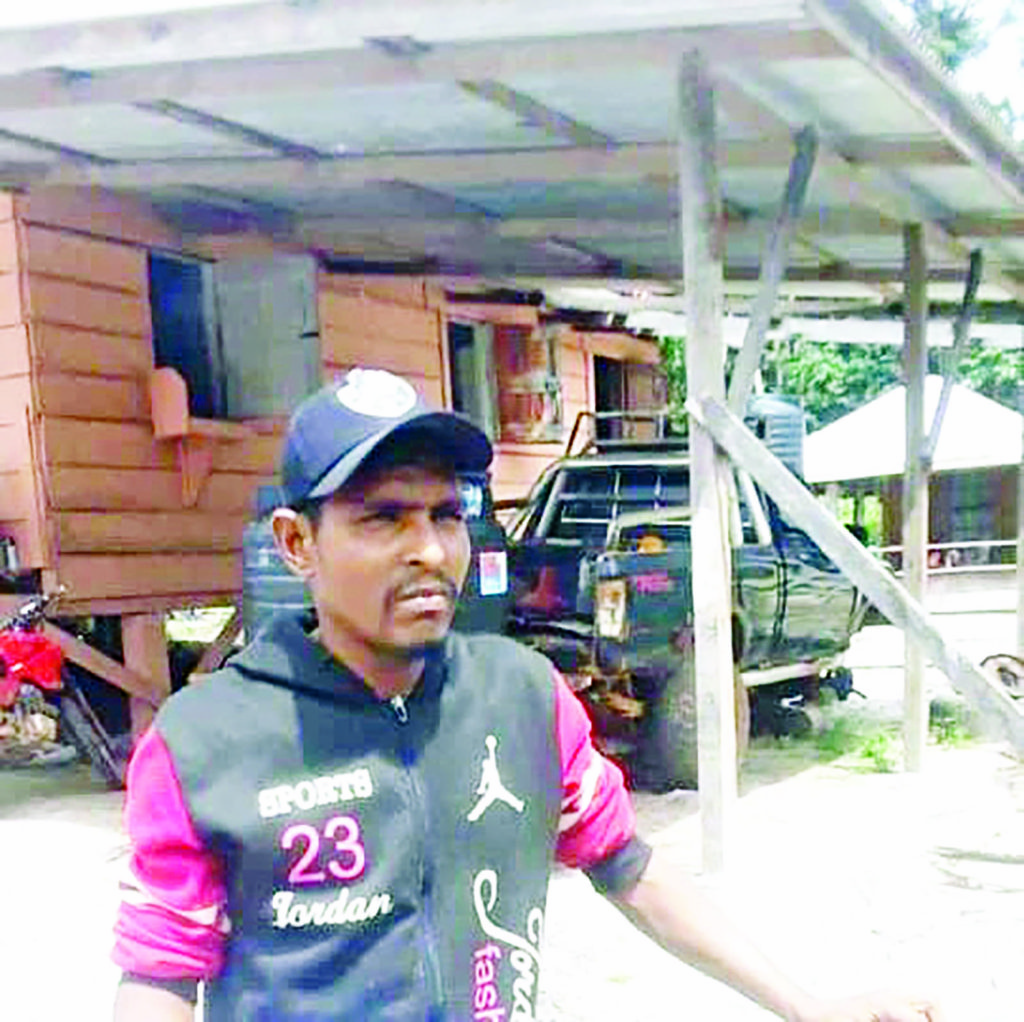 A yet to be identified man reportedly died on Sunday at a mining camp at Kurubang Backdam, Potaro River, Region Eight (Potaro-Siparuni), after complaining of feeling unwell.
The man was seen about five days ago at 14 Miles in Region Seven (Cuyuni-Mazaruni) seeking employment.
Joseph Jones, a contracted driver in the area recalled the man had asked him for assistance and that he was looking for a job.
"I was fixing my car at 14 Miles to come into Kurubang and I see he out there. So, he come up to me and say he looking for a job. Well, I know people in Kurubang always want people fuh work. So, I carry he over and I talk to a man and he end up getting a job," he said.
The driver explained that it was not strange for him to refer persons for employment opportunities within the area.
"I drive every day there and I always know people. So, if someone looking for a work, I would help them out," he said.
Jones further told Guyana Times that on Sunday morning, he received a telephone call from the man's employer informing him that he had died.
"They say he take in sick and they bring him from the backdam to the landing and this morning time he passed away," Jones explained.
Jones added that when he questioned the owner of the camp as to the circumstances surrounding the man's death, he was told that the now deceased had complained of feeling sick. As such, Jones said the employer told him that provisions were made for the man to seek medical attention but he perished before he could do so.
"But the boss man said he give him a pennyweight of gold to come out to go to the hospital at Mahdia but he passed away," Jones related.
Meanwhile, Jones said that though he transported the man to the area he is unaware of the man's personal information and family.
"I was just helping him get a work, but I didn't really ask he no type of questions. I just flash his picture and send the boss man," the driver detailed.
The man's body was taken to the Mahdia Hospital Mortuary, awaiting identification and post-mortem.
Persons with information that may lead to the identification of the man are asked to contact the Guyana Police Force on telephone numbers 225-2661, 227-1152, 225-9271, 227-1611, 227-1149, 225-6940, 911 or the nearest Police station.