– World U-18 Championships
Guyana's Daniel Williams ran his personal best time in the Men 400 metres Final at the World U-18 Championships 2017, in Nairobi, Kenya on Friday to capture a silver medal.
The scintillating performance has sent the local athletic fraternity into celebration mode just ahead of today's Alian Pompey Invitation meeting at the Lenora Track and Field Facility.
Williams, who specializes in the 400 Metres race, further enhanced his already growing reputation on the international stage when he ran his personal best time of 46.72s to finish the race behind Jamaican Antonio Watson.
The Jamaican won in a time of 46.59s. Coming in third to cop bronze was Colby Jennings of Turks and Caicos who also ran a personal best time of 46.77s.
Speaking to Guyana Times Sports, AAG (Athletics Association of Guyana) President, Aubrey Hutson was quick to congratulate Williams on his success and maintained that the Association's investment in the training of coaches, and camps for the athletes have been paying off.
"The AAG is happy that we are seeing results from one of our athletes at this high level of competition", Hutson said.
The president explained that Williams has been one of the athletes that the AAG has been backing in recent times and noted that his accomplishment in the World U-18 Championships is like a "Cinderella story" as the athlete had not initially qualified for the finals but was later included due to Panama's Antonio Grant being disqualified for lane infringement.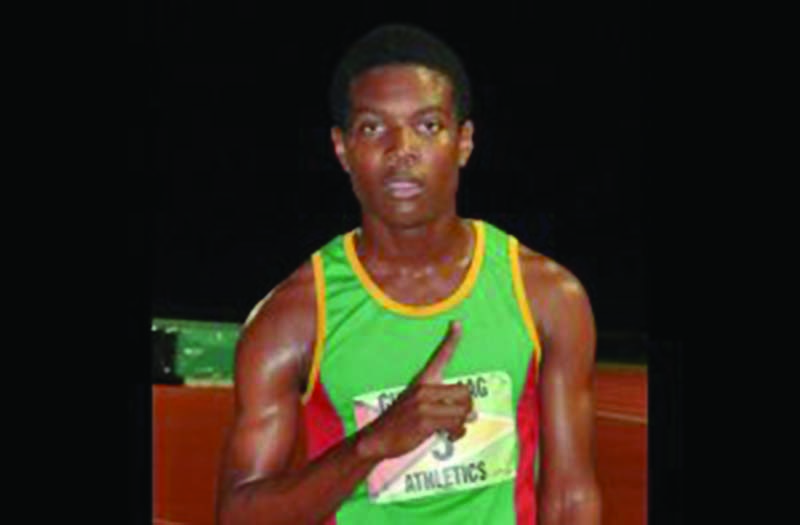 Williams who had communicated with the AAG before his 400m final run, was hoping to be placed in his favourite lane two and in the end got his desire.
The race was nothing short of exciting as Williams began steadily and kept with the lead pack only to step on the gas in the final 50 metres to find himself dipping in at the finish to take silver.
Asked about the AAG's plans for Williams, Hutson revealed that upon his (Williams) return, the association will have a sit down with the athlete, his coach and his parents to discuss the best possible course of action to ensure that the athlete has a smooth transition from a junior athlete into a world class senior athlete.
"Guyana should be proud as he is representing our nation and he is flying the Golden Arrow Head abroad" Hutson urged.
Williams now joins Kadecia Baird, who won a World Junior silver medal in 2012, as the only two athletes to gain a World medal at any level for Guyana.
Guyana's other athlete at the Championship is Long Jumper Chantoba Bright who will be in action Sunday.
(Michelangelo Jacobus)