…Major raids at Lusignan, Timehri, New Amsterdam prisons
…over 40 improvised weapons, 20 cellphones, 3 tattoo machines, 28 packs of cigarettes, 33 lighters, drugs seized
By Shemuel Fanfair
Three workers attached to a waste disposal service were on Thursday arrested for attempting to smuggle contraband inside the Lusignan Prison, despite repeated efforts of the Guyana Prison Service (GPS) to rid its facilities of prohibited items. Guyana Times understands that the disposal company was contracted to conduct operations inside the East Coast Demerara facility.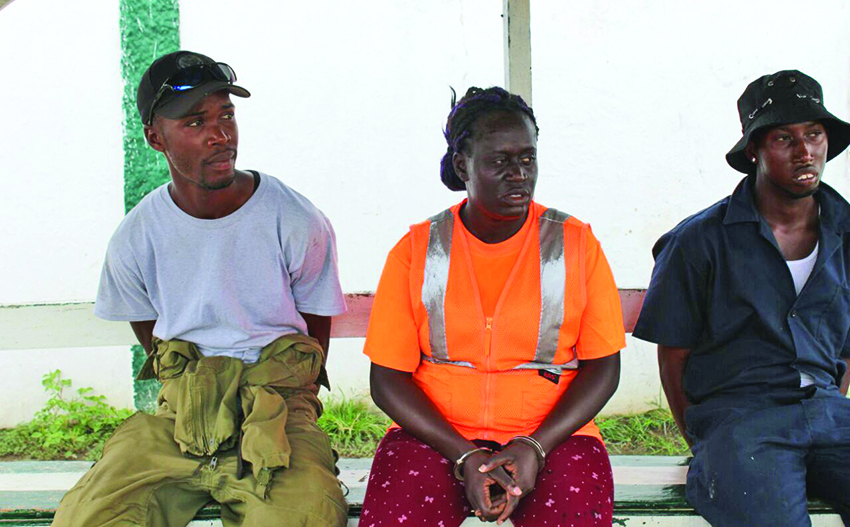 Director of Prisons, Gladwin Samuels, in making public this development, noted that the perpetrators were nabbed during the morning hours. A search on the vehicle conducted by prison officials before it entered the "Old Compound" at the Lusignan Prison unearthed prohibited items, which included in excess of 860 grams of cannabis and two cartons of cigarettes.
Concealed in a haversack, the items were tightly wrapped in black plastic bags, clear plastic and masking tape.
The driver of the truck has been identified as a 25-year-old male from Middle Walk, Buxton, ECD, while the truck attendants have been described as a 26-year-old male from Russell Street Charlestown, Georgetown and a 32-year-old female from the "C" Field Reserve in Sophia.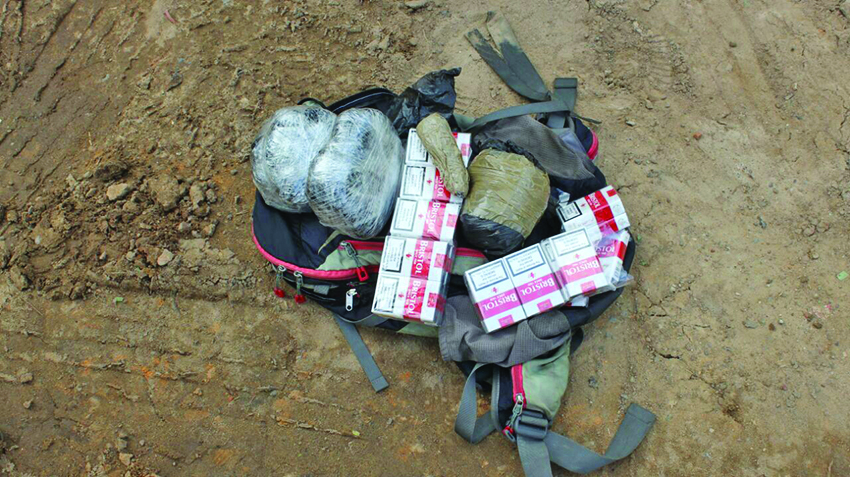 Detained, the suspected smugglers will be processed for court shortly.
Mr Samuels also disclosed that Police were investigating the presence of 11 mobile phones, 21 improvised weapons, three tattoo machines, 28 packs of cigarettes, and quantities of drugs discovered at the prisons in Timehri and New Amsterdam.
Meanwhile, a Thursday 15:00h search at the previously sanitised new holding area at Lusignan has unearthed more than 28 improvised weapons, nine lighters, nine mobile phones, two spoons and an earphone, among other items.
And Police, in a release on Thursday, informed that a search conducted in the cell of a convicted prisoner on Wednesday afternoon unearthed some 180 grams of cannabis.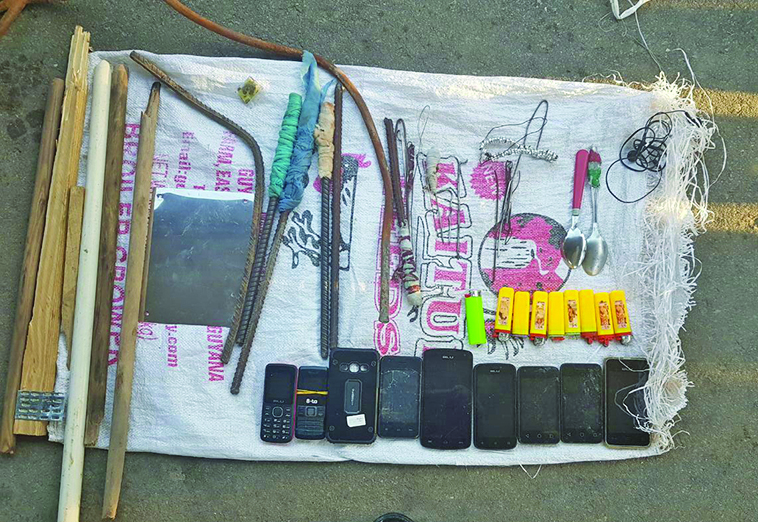 An almost three-hour search was also carried out by ranks of the Joint Services on Thursday, and several contraband items were discovered. Among the prohibited items were 8 lighters, 7 smoking utensils, 16 improvised weapons, 8 packs of cigarettes, three mobile phones, five phone chargers, a tattoo machine, 2 dining forks, 2 pairs of scissors, a bottle of pepper sauce, a quantity of tobacco, and 305 grams of cannabis.
New Amsterdam Prison
Information surfacing late on Thursday has indicated that a three and a half hour search was conducted by Joint Services ranks at the New Amsterdam Prison, and eight mobile phones, three phone batteries, one mobile phone display, five phone chargers, three earphones, sixteen cigarette lighters, two tattoo machines, five improvised weapons, twenty packs of cigarettes and three grams of cannabis were unearthed.
The smuggling of contraband items has been plaguing the nation's prisons for a number of years, and to such an extent that inmates using their mobile phones would post comments and stream online videos on social media whilst being incarcerated.
Following the July 9 Camp Street riot and prison fire, the inmates had reportedly been sanitised before being transferred to the Lusignan Prison. However, videos of prisoners using weapons to slaughter an animal and carve its meat on a pasture at the ECD facility had surfaced online.
In late July, the Prisons Director had announced that prisoners transferred from the walled area to a tarmacked space at Lusignan were once again sanitised. Further sanitisation exercises were conducted when inmates were re-transferred to the renovated brick prison at Camp Street, Georgetown.
In 2016, Samuels, then Deputy Director of Prisons, had categorised contraband as a "multi-million-dollar business" from within the prison system. He had in fact reasoned that because of his stance against the illegal trade, inmates harboured disdain towards him.
"The record is there to show that I would have removed pounds of marijuana during raids, and thousands of packs of cigarettes were found…if you do the mathematics based on the resale value in prison, those prisoners would have lost a significant amount of cash, and all those are reasons why they would not like a person like me around," the then Deputy Director of Prisons expressed last year.
But as time passed, with several raids and numerous extractions later, the contraband issue remains prevalent. Some of the items normally discovered at such raids include phones, improvised weapons, prisoner-made alcoholic beverages, marijuana, and other illicit drugs.
The Commission of Inquiry into the riots and prison fire had heard that pepper sauces were mixed with other fluids to be used as weapons.
At a press briefing at the Ministry of Public Security late last month, Samuels did not denounce or rule out the suggestion that prison officers could be collaborating with inmates to smuggle the items inside the facilities. He had explained that many inmates, even some classified as "real men," had been found with the prohibited items inserted inside of their rectums in a method called "pouching". In fact, one of the seized contraband items found in Thursday's search at Lusignan was oval-shaped, which led to the assertion that it could have been eventually hidden on a body by this method.