A rich legacy of empowering youth and women: Sandra Tularam shares her story
As a young woman growing up, Sandra Tularam was faced with many challenges. These challenges, she related, made her feel as though she would never reach her full potential. However, being the determined, persistent woman she is, Tularam has achieved quite a lot for herself; and this is only the beginning. But who is Tularam?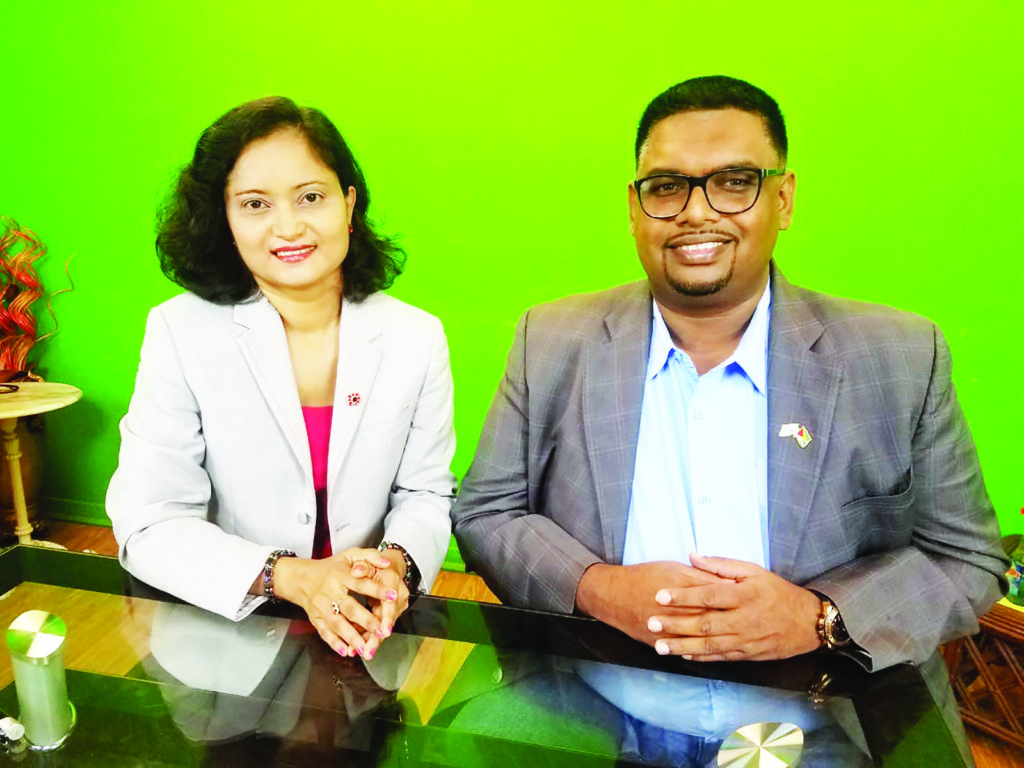 Aside from being a devoted Hindu, she is a psychologist, television/radio producer, and peace ambassador. She is also the founder/president of the Youth and Empowerment Movement – a non-governmental organisation (NGO).
As the name suggests, the NGO's mission is to enlighten youth and women on how they can achieve their fullest potential and improve communities by fostering peace, love, and harmony.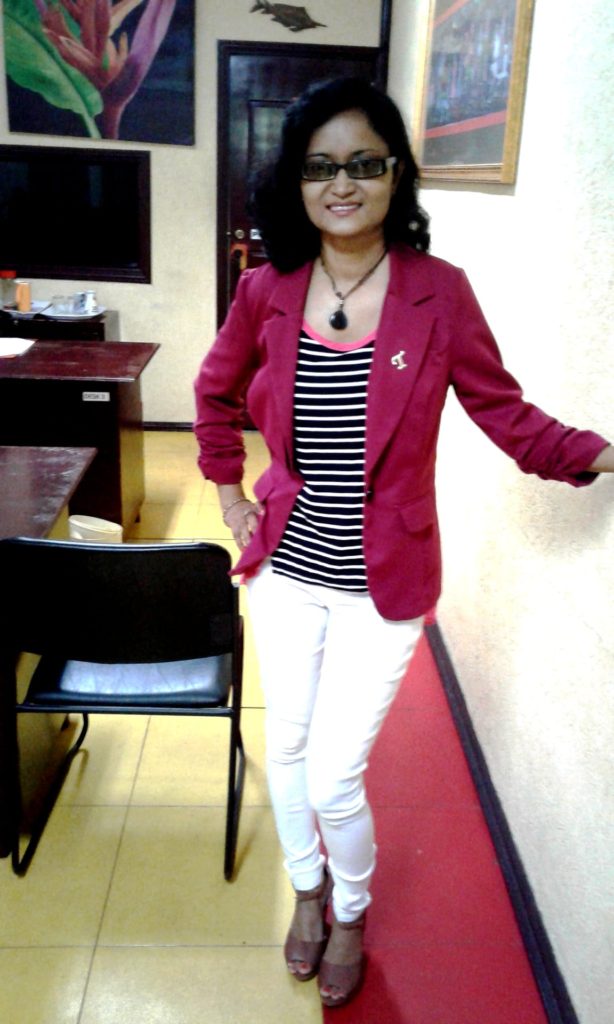 "I come from a Hindu background with a rich legacy. My great grandfather, Mahipat Maraj, was a Brahmin and Pandit as well. He came from India as an indentured labourer. I try to upkeep my religion and culture because I honour this rich background," Tularam shared.
"I learned about simplicity from my father. I think my father was the most humble and simple person I have ever met in my life. I am thankful for the values my mother instilled in me. I would talk to young girls about the importance of upholding their values and culture."
She started her professional career in 1990 and has also gained tremendous working experience. She has held posts at the State Planning Secretariat, Guyana Management Institute, Distribution Services Limited, the Department of International Development, the Mental Health Unit, and the British High Commission in Guyana.
Along the way, she ensured that she qualified herself academically. Apart from holding a degree in Psychology, she also has a diploma in tourism and several other certificates from short courses and seminars.
Love helping them
"In my entire career, I think my last portfolio as Entry Clearance Assistant and Consular Officer at the British High Commission was the most challenging and rewarding. This position allowed me to interact directly with visa applicants at the British High Commission and dealing with British nationals which included British prisoners who were located at different prisons in Guyana."
Part of her job was to counsel these prisoners. But Tularam did not realise that she was doing this until she started studying psychology in 2017. "I didn't realise that I was counselling prisoners. I use to go to the prisons and meet with British prisoners in Guyana. I had my counselling capacity since then but I didn't realise it until I started pursuing studies in psychology."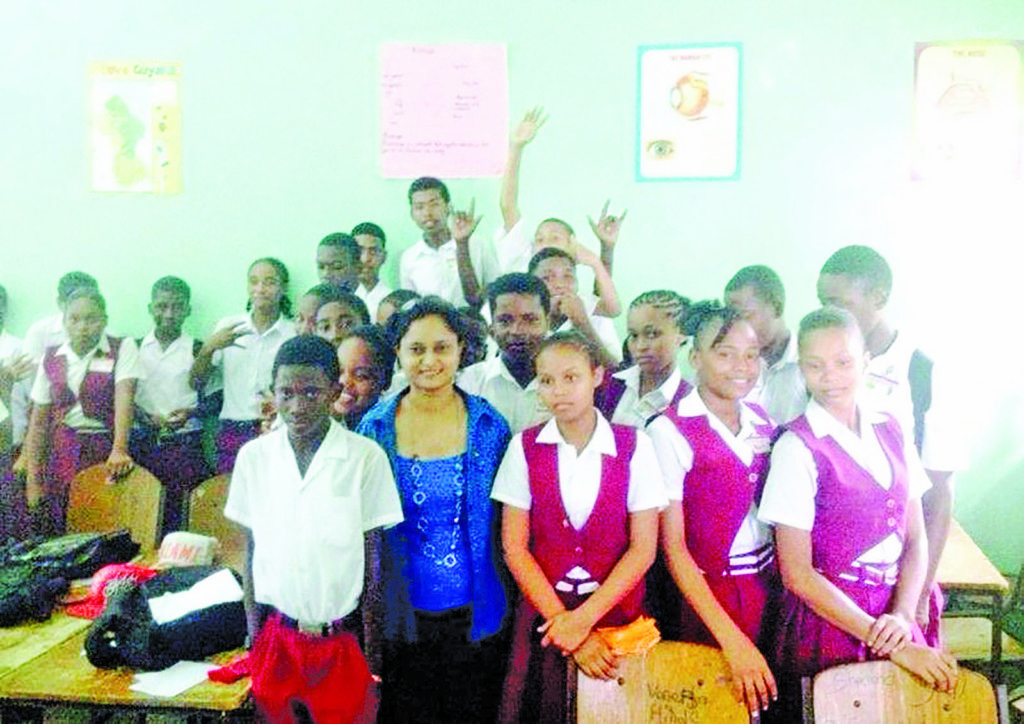 Besides visits to various prisons, her working career saw her travelling to countries such as Suriname, Brazil, the USA, Peru, and Canada just to name a few. Presently, on a part-time basis, she counsels adolescents and children with various psychological issues.
She also offers counselling to adults.
Giving a little insight into her profession, Tularam explained, "As psychologists, we go to the root cause of the problem and we study the cognition and behavioural patterns of our clients. It is not an easy job. When talking with rape victims, this is where I have to detach my emotions from the client. I want to help people; I love helping them."
Tularam has dealt with many rape cases which include young children.
Charitable work
"I love to do charity work. I started charity work in the 1990s with the Sai Baba Centre," she added. Her involvement in charitable work has been influenced by the late Princess of Wales, Lady Diana. When it comes to spiritual enlightenment, she believes that knowledge is limitless.
As such, she was a very active member in several organisations like the Rama Krishna Mandir, Brahma Kumaris, Sai Baba, Mother Om Mission, MEL organisation, Art of Living, Transcendental Meditation and SIGFA Guyana.
After gathering great knowledge from these respective spiritual organisations, with the help of six other women, she formed her NGO. She explained that she always finds herself engaging in promoting peace, love, and unity among youth, Hindus, and Guyanese people.
She does this through empowering seminars/talks and radio and television programmes. To date, she has hosted and produced these programmes; Youths of Today, Art of Living, Hinduism in a Changing World, and Psycho Neurobics. The Youths of Today can be found on Facebook where she had interviewed some very influential personalities.
Tularam said that she established her radio talent with two radio programmes at the National Communications Network (NCN) and Radio Galaxxy in Paris, France with Enlightening Moments and Ishq Ke Sargam – The Music of Love. She is now at the National Television Network (NTN) with the radio programme: "Discovering You – Awakening Your Inner Power".
Presently, she is continuing her philanthropic work by travelling to various parts of Guyana and empowering youth and young women, and touching the lives of many through the NGO, as well as the radio and television programmes.
Support
"I need to reach out more to our people/our girl children on a wider basis but unfortunately I'm not getting the support even though I did reach out to certain relevant authorities. I'm trying my best with my radio programme but I also need businesses to support this programme."
According to her, "Being a woman and standing on your own feet is not easy. I will continue my best to do what I can in my own little way for our people and our girl children. "What I find in Guyana in most cases, is that if you do not come from an influential background, you are being left down. I had to work hard on myself and my character."
In this regard, she noted, "We need to help grow Guyana. We need to build our youths. I have different kinds of people on the radio programme. I am a patriot of Guyana. I think we women should have more support for this. I am an advocate for women." On this note, she appealed to businesses and Government agencies to lend sponsorship to the radio programme.
Tularam's motto is: "Life is not an easy journey and there will always be many obstacles in your way that sometimes make you feel disappointed or frustrated. But regardless of what impediments may come your way, always be focused, stay humble, simple, and work towards your goals with determination. For goodness always triumph!"