Hand-in-Hand 1-day U-19 Inter-county Tournament…
– B'ce lead tournament with 17.7 points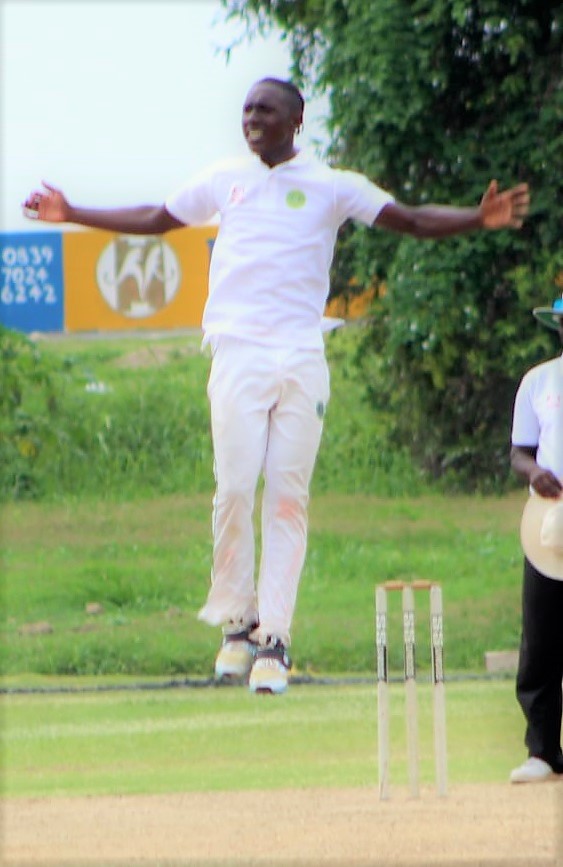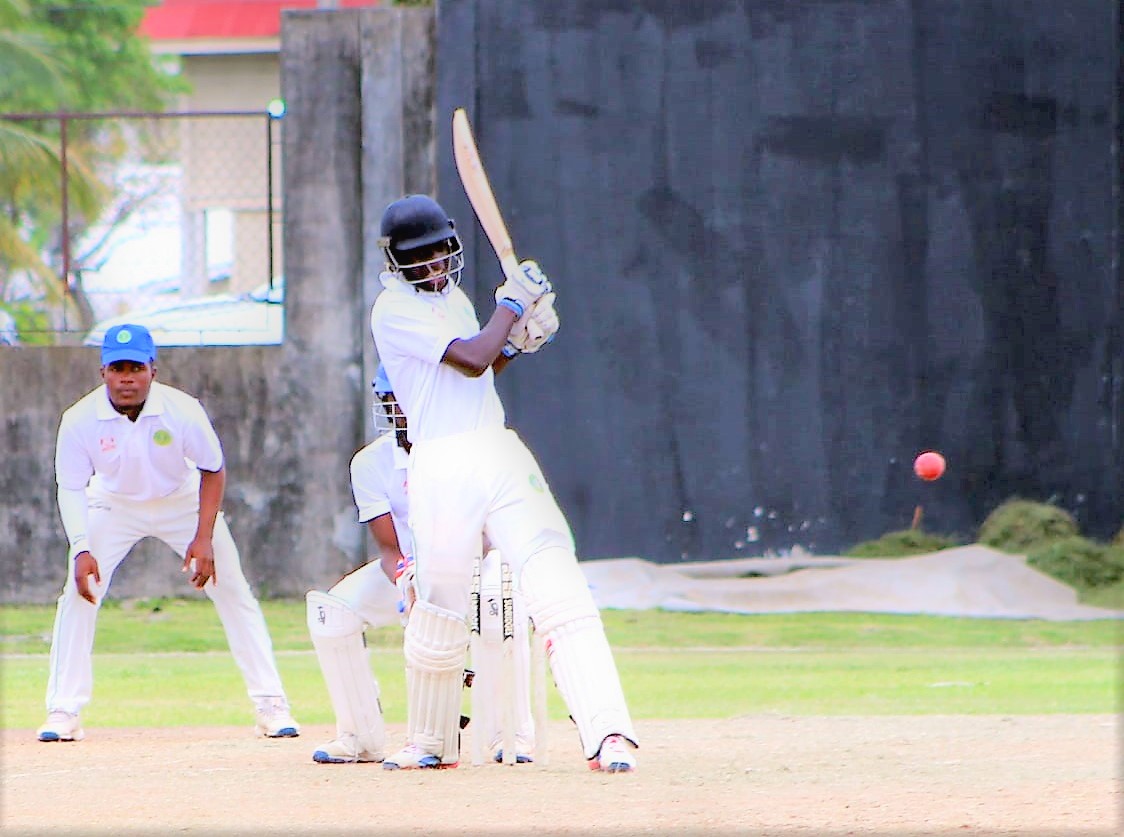 By Brandon Corlette
The Kevlon Anderson-led Berbice team remains a dominant unit in cricket in Guyana. From the conclusion of the three-day tournament to the second round of the one-day tournament, they have remained the strongest team. Berbice are the double defending champions, and are on the verge of completing another double under Anderson's captaincy.
Speaking to this reporter after their 32-run win over Demerara, Berbice captain, the West Indies U-19 selectee Kevlon Anderson, said it was a good feeling to come out on top against Demerara.
"Our bowlers came to the forefront…and delivered under pressure," Anderson explained.
He said that the likes of Nigel Deodat, Leon Swamy and Kelvin Umrao, among others, kept it simple. Anderson, who has not had the best of inter-county tournaments with the bat, has been impressive with the ball. In the recently-concluded second round match against Demerara, he starred with three wickets in a player-of the-match performance.
Berbice are leading the points table with 17.7 points, while Demerara are on 9.7 points and the Guyana U-17 Team has 9.3 points. Essequibo continues to struggle at the bottom with only 0.3 points.
The dominant Berbice team will play the Select U-17 Team in their third round match today, Friday May 17, and are expected to feature in Sunday's final.
Peeking into the future, Anderson said his team are confident of reaching the final and coming out on top. "Everyone is fully confident. We got this (the match) and it's just time for us to execute all our plans", Anderson told this reporter.
Heading into the third round today, Berbice will continue to rely on the in-form Junior Sinclair, and the out-of-colour Alex Algoo who had dominated the early part of the three-day tournament. The middle order looks solid with Kevlon Anderson, Garfield Benjamin, Seon Glasgow and the new-comer Deonauth Persaud.
Berbice bowlers have shown their worth with the bat; the likes of Nigel Deodat and Leon Swamy offering more with the bat.
Their opponent, Select U-17, will continue to rely on Matthew Nandu and Mavindra Dindyal, who are their most competent players, along with Chanderpaul Ramraj, who has bowled well. Former Guyana U-15 captain Zeynul Ramsammy and middle order batsman Andre Seepersuad are expected to play against the Berbicians at Everest.
Meanwhile, Demerara will be aiming to bounce back against a jaded Essequibo team when they meet at GCC Bourda. The struggling Sachin Singh will be eager to take advantage of the much weaker Essequibo, since he has not had a score over 50 in this year's inter-county tournament. Robin Williams, another talented batsman, will be aiming to get some runs, while Adrian Hinds and Alphius Bookie will be aiming to convert their starts from the second round.
The bowling department is no doubt led by West Indies U-19 World Cup player Ashmead Nedd. He will be supported by Guyana U-19 speedster Qumar Torrington and talented off-spinner Joel Spooner.
Both matches will commence from 9:30h local time.