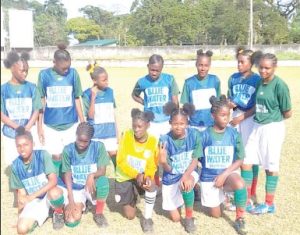 Neither Tucville Secondary nor Lodge Secondary disappointed supporters in the Guyana Football Federation (GFF) Blue Water U15 Girls' Development League, as they played to a thrilling nil-nil draw on Friday, March 17, at the Georgetown Football Club ground.
Tucville and Lodge Secondary schools are two of the strongest teams in the league, and with both teams maintaining strong defensive strategies, on several occasions strikers on both sides came close to scoring, as teammates, fans and coaches cheered them on. However, after the final whistle, there was genuine respect on the pitch between students and coaches.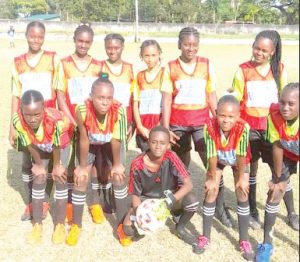 Launched in Georgetown in May 2022, the GFF-Blue Water Shipping U15 Girls Development League is a five-year partnership between the GFF and Blue Water Shipping.
The league, which aims to increase the number of young girls playing football, identify new talent, raise the profile of female football, and provide coaches with more hours to work with young female footballers, is also being played in Linden, the Rupununi and New Amsterdam.
GFF President Wayne Forde and the Council are committed to elevating women's football through the identification of new talent and creation of strategic developmental programmes, including the Blue Water U15 Girls' Development League.