A businessman is now hospitalised after he was shot to his neck on Sunday morning during an attempted execution at his Roxanne Burnham Garden's, Georgetown home. The injured man has been identified as Floyd Duesbury.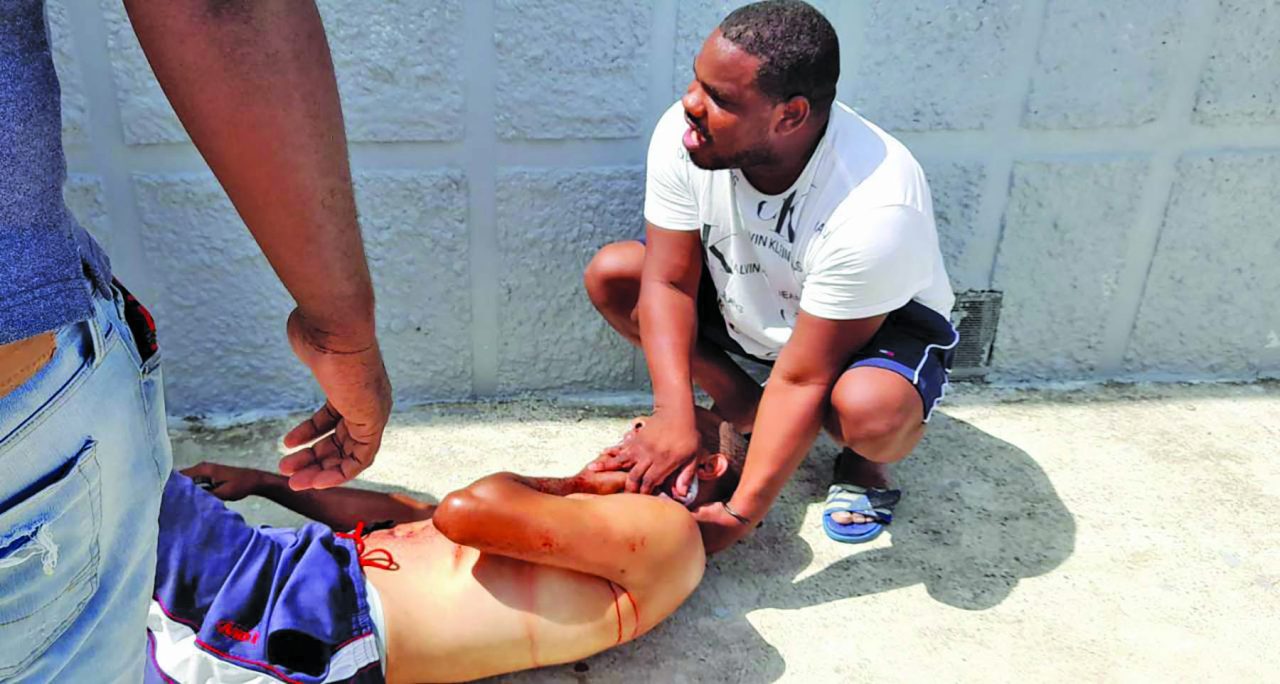 Based on reports received, at about 09:30h on the day in question, the businessman and a friend were out in his yard cleaning when two men pulled up at his house on a red and black motorcycle.
One of the suspects reportedly came off of the bike and asked the businessman if his name was "Uncle Tony" but before the businessman could answer, the suspect whipped out a firearm and discharged several rounds at him.
The businessman, who is a licensed firearm holder, in response, returned fire at the suspects, who managed to escape on foot, leaving a motorcycle and a pair of slippers behind.
Duesbury was shot once to his neck in the process.
According to residents, they heard rapid gunshots, and upon checking, they saw the men running away from the scene, leaving the businessman bleeding profusely on the ground.
An alarm was raised, and residents came to the man's recuse. Duesbury was picked up and rushed to the Georgetown Public Hospital Corporation (GPHC) where he was treated. His condition is listed as stable.
Meanwhile, the police were able to recover 10 .32 and two 9mm spent shells at the crime scene while the perpetrators' motorcycle was taken as evidence. Police have also confiscated Duebury's firearm as investigations continue.