The Director of Public Prosecutions (DPP), Shalimar Ali-Hack, SC, has discontinued a private criminal charge filed under the Racial Hostility Act against Attorney-at-Law Nirvan Singh.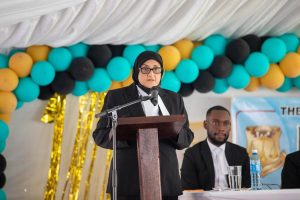 This comes almost one month after the charge was instituted by Police Constable Shonette Bollers against Singh, whom she has accused of hurling racial slurs at her. The DPP has provided no reason for her decision, other than stating, "In the exercise of the powers conferred on me by Article 187 (1) (c) of the Constitution…, I hereby discontinue the charge in the above matter." She did so in her letter of discontinuance dated April 27 to acting Chief Magistrate Sherdel Isaacs-Marcus.
Constable Bollers's lawyer has since said he became aware of the letter only on Wednesday, when the matter was called for the second time at the Georgetown Magistrates' Courts.
The charge had alleged that on March 20, 2022, at Middle and Cummings Streets, Georgetown, by means of words spoken by him in a public place, Singh willfully excited and/or attempted to excite racial hostility and ill-will against Constable Bollers on the ground of her race as an Afro-Guyanese, by using words directed to her and published by him.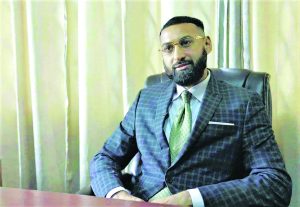 After denying the charge, Singh was released on $100,000 bail. He was represented by Attorneys-at-Law George Thomas and Damien Da Silva. In a recent letter to the editor, Singh refuted the allegations levelled against him.
Bollers had alleged that, on the day in question, she was performing duties at the home of former Chancellor of the Judiciary, Justice (retired) Carl Singh, when his son, attorney Nirvan Singh, approached her and chased her off of the property, forcing her to abandon her post and duties. The Policewoman complained that, in chasing her, the lawyer spoke to her in an "aggressive and loud manner", while hurling several racist remarks at her. She said the tirade lasted for about 14 minutes, after which she left the scene and walked a couple of miles to another location in Georgetown in the dark of night alone.
But Singh had denied the allegations, stating, "I wish to say that the racist conduct of which I am accused in no way reflects my philosophy or personal values. More importantly, it would be an indictment on my parents and elders, given their efforts to ensure that my upbringing would produce in me a person of the highest moral, ethical, and professional conduct".
Addressing his alleged attack on Bollers, he had said that he would await the matter being properly determined in court, and had added that he would strive to remain respectful and faithful to his values, to serve his clients from all walks of life with professionalism, and to use every opportunity to be of service or support to his fellow citizens, regardless of race, class, or creed.
Lawsuit
The cop has since filed a $150 million lawsuit against Singh. She argues that the words uttered by attorney Singh, in their natural and ordinary meaning, were understood to mean that she was not a human being, and by extension not worthy of recognition for her humanity or human dignity. (G1)