The first 'Smart' classroom was launched on Friday at the National Centre for Education and Resource Development (NCERD) with the aim of connecting schools and classrooms in real-time across Guyana using innovative technology. Additionally, the classroom will bridge the gap between coastal schools and those in the hinterland and rural communities.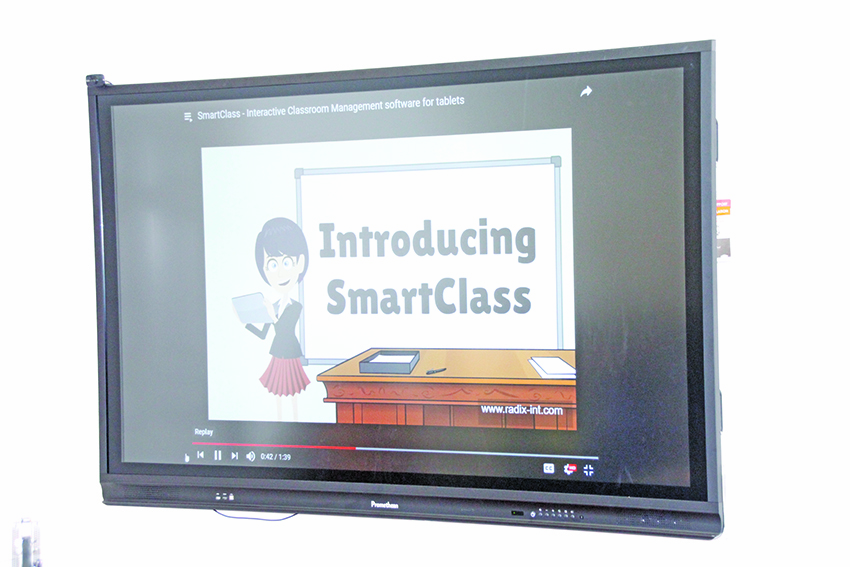 Chief Education Officer Marcel Hutson said the initiative marks a significant day in the history of education delivery in Guyana. He added that it is symbolic of the education sector embracing the use of technology to deliver education; something the Ministry has been clamouring to do for the longest while.
Hutson said the occasion is just the beginning and efforts will be made to establish similar rooms across Guyana, adding that the benefits are tremendous as children and teachers can benefit from interactive learning "shifting away from the chalk and talk".
Meanwhile, Education Minister Nicolette Henry said the launch of the 'Smart' classroom represents a high moment of the Ministry as it is embracing a 21st Century teaching tool. She said the use of the 'Smart' classroom epitomises the Ministry's efforts at providing quality education to all and reducing disparities between the hinterland, rural and coastal areas; an issue that will be a primary focus for the Ministry as it moves into the New Year.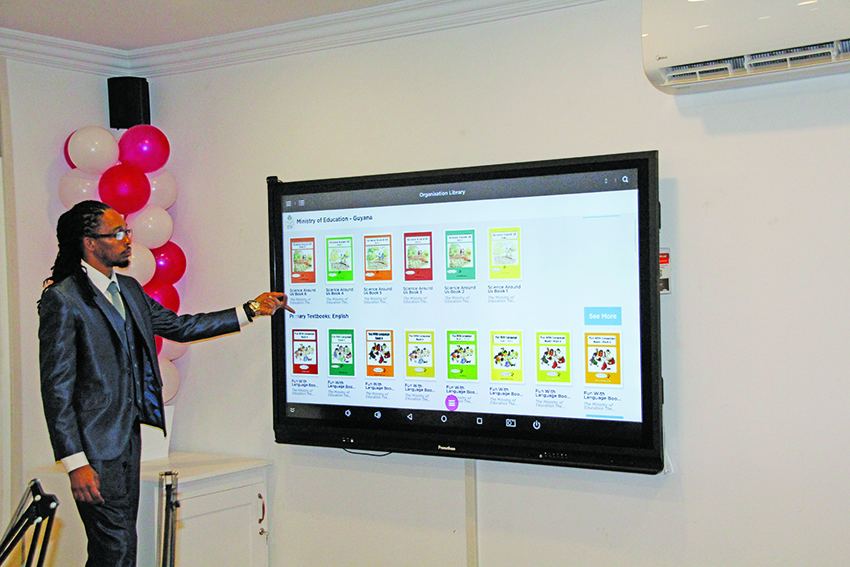 Additionally, ICT Coordinator within the Education Ministry, Marcia Thomas said the equipment that has been set up in a special room at NCERD was bought at a cost of US$30,000. The room features a touchscreen Promethean Board, 30 charging stations for tablets, smartphones and computers and ergonomic furniture for the pupils to use.
She said the E-Governance Unit provided the Internet connection for the NCERD building.
During the launch, students and teachers from eight of the 10 administrative regions were connected and were able to interface with each other. Also, a number of textbooks used in the public-school system are available for use through the system. One feature of the state-of-the-art technology is that the teacher using the equipment can log the students off so that they can focus on the Promethean Board while she teaches and log them in back into the system when material on their tablets are required.
To use the system, tablets, smartphones and computers, one would need to have access to a Zoom Cloud Meetings platform that is available on the Google Play Store. The 'Smart' classroom can be used to connect schools, thereby creating a universal classroom where one teacher can teach as many students as possible.