…installation in new oil field to finish in June – MARAD
ExxonMobil's subsidiary, Esso Exploration and Production Guyana Limited (EEPGL), will start development drilling in the Liza Phase 2 oilfield soon, despite the recent unsuccessful drilling of the Hassa-1 well.
This was revealed by ExxonMobil's Public and Government Affairs Advisor Janelle Persaud. She explained that when the Hassa-1 well was drilled in the Stabroek Block, it did not encounter oil in its primary target reservoir.
However, Exxon did encounter hydrocarbons in other intervals. According to Persaud, this data is being evaluated. Further, she explained that the data will be integrated into their regional modelling.
The advisor also noted that the well serves as a reminder of the geologic risk that comes with oil and gas exploration. However, Persaud assured that Exxon remains committed to evaluating the oil potential offshore Guyana.
"This serves as a reminder that geologic risk is inherent to frontier oil and gas exploration activities. Nonetheless, ExxonMobil remains committed to evaluating the potential in our offshore Guyana blocks using our world-class technology and technical capabilities," Persaud stated.
The ultimately unsuccessful Hassa-1 well was drilled by the Noble Don Taylor drillship, which Persaud explained will now move on to Liza Phase Two where EEPGL has for some time been conducting installation activities for their exploration wells.
Those installation activities are coming to a close, however. According to a recent notice from the Maritime Administration Department (MARAD), installation activities being conducted by the PLV Saipem FDS2 are scheduled to be completed on June 30, 2021. In the meantime, they warned mariners to give the area a wide berth.
"The field is approximately 102 nautical miles from the coast of Guyana and covers an area of 14 square kilometres… all mariners are required to maintain a wide berth of this vessel and navigate with extreme caution when in the vicinity," the notice said.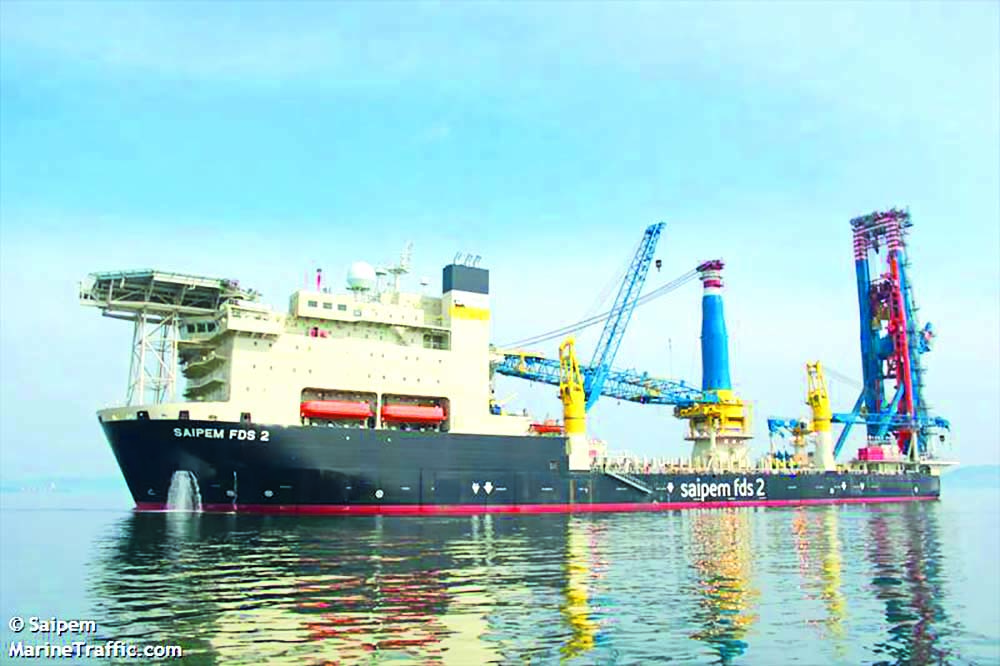 Saipem is the company that was awarded contracts by Exxon to develop its Liza field 2 since 2018. The Italian-owned company is providing a number of services, including engineering and construction.
Back in May 2019, EEPGL was granted approval by the Environmental Protection Agency (EPA) to go ahead with its Liza Phase 2 Development offshore Guyana. The oil company had said that the project will have the capacity to produce 220,000 barrels of oil per day.
Exxon had also revealed that the Liza Phase 2 development was funded at the cost of some US$6 billion, including a lease capitalisation cost of approximately $1.6 billion, for the Liza Utility floating production, storage and offloading (FPSO) vessel.
For the Phase 2 Development, six drill centres were planned, along with approximately 30 wells – 15 production, nine water injection and six gas injection wells. At the time, former Department of Energy Head, Dr Mark Bynoe had said that Exxon's approval to pursue the project was subject to a number of conditions and confirmatory studies.
These include the establishment of a Regional Capping Stack or other solution to ensure that a Capping Stack can be deployed within five days of a well control event with loss of containment; improving the targeted availability of the overall production system of the Liza Phase 2 FPSO to between 98 per cent and 99 per cent, and identifying potential cost savings synergies between Liza Phase 1 and Lisa Phase 2. (G3)