Fire Chief Kalamadeen Edoo was not required to answer to a private criminal charge filed against him by fireman Neville Cumberbatch, who is challenging the removal of his name from the Guyana Fire Service (GFS) promotion list.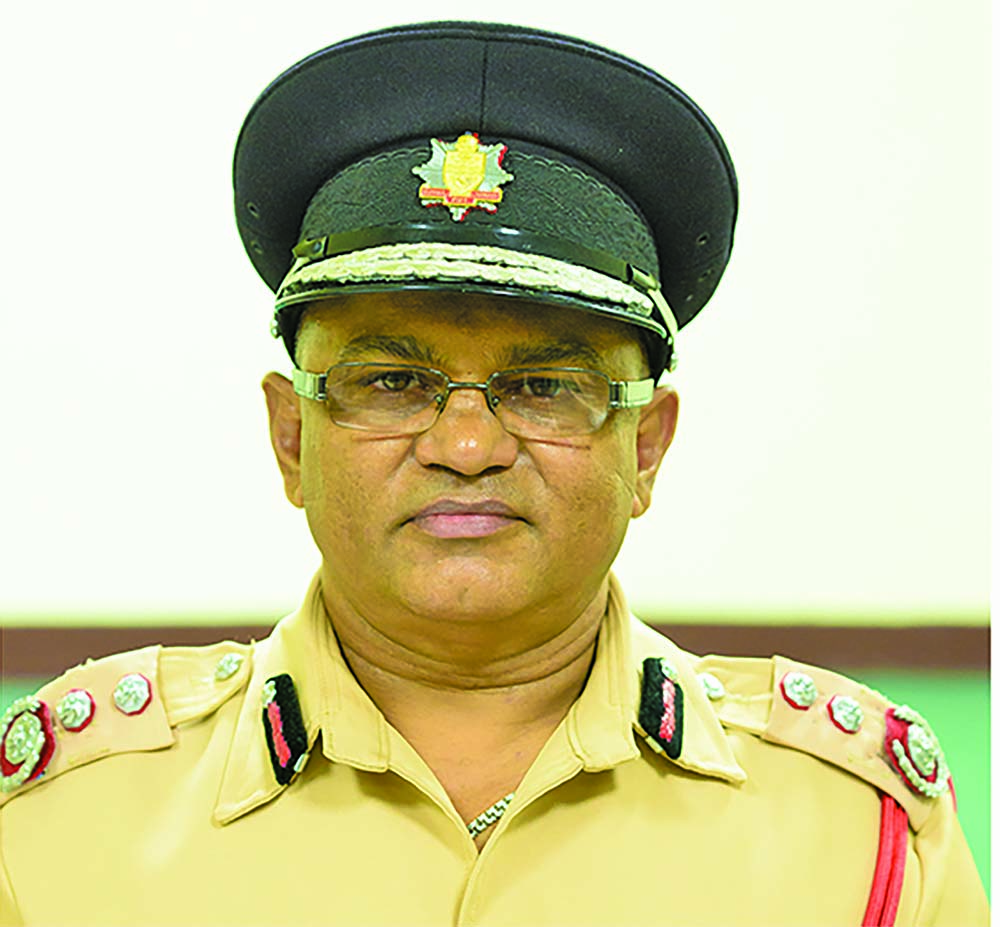 Edoo was arraigned on Monday before acting Chief Magistrate Sherdel Isaacs-Marcus at the Georgetown Magistrates' Courts.
Cumberbatch alleged that Edoo, having statutory and general superintendence of the GFS, unlawfully discriminated against him on or around June-August 2021, by removing his name from a list of persons deemed eligible for consideration for promotion which was approved on January 29, 2021, by former Chief Fire Officer Marlon Gentle.
Cumberbatch deposed that he was removed from the promotion list based on disciplinary infractions, while other ranks facing equal or more egregious disciplinary infractions were retained. He contended that his removal is contrary to Section 5 (2) (d) of the Prevention of Discrimination Act.
Edoo, who was represented by Attorney-at-Law Sase Gunraj, was released on $10,000 bail. His next court date is October 11. Cumberbatch has retained lawyer Eusi Anderson.
According to reports, Cumberbatch is among 30 firefighters who had moved to challenge a decision by the Home Affairs Ministry to block their promotion. They said that their promotion was blocked due to disciplinary actions levelled against them for which they have not been given a hearing.
The ranks said that their colleagues were retained on the list despite their disciplinary infractions. The Fire Service ranks said that the removal of their names from the promotion list is "arbitrarily, capriciously and unlawful" and have threatened to file a constitutional action against the Fire Chief.
Police promotion
Last December, Senior Superintendent Calvin Brutus challenged a decision of the now-defunct Police Service Commission (PSC) to promote several Police Officers who have pending disciplinary matters ahead of him. Following the initial challenge, several other senior officers were added as interested parties.
Among other things, Brutus contended that he was bypassed for promotion to the rank of Assistant Commissioner even though he was recommended for promotion by the Top Cop and due to frivolous allegations of indiscipline against him for which he has not been called upon to defend. According to Brutus, his colleagues who were promoted in front of him are facing serious allegations of indiscipline.
On June 28, Chief Justice Roxane George, SC, dismissed Brutus' application and held that the court could not say that the PSC acted unlawfully in taking into consideration disciplinary matters. "There is nothing unfair in the Commission or any employer for that matter taking into consideration disciplinary issues in determining whether an employee should be promoted," she underscored in her ruling.
"It would not be for this court to determine what is a minor or serious infraction. This would require the court to embark on a fact-finding investigation that is solely within the power of the Commission. These matters will have to be addressed by detailed regulations on promotions," Justice George had noted.
In her decision, Justice George stressed the need for a comprehensive regulation governing disciplinary and promotion procedures in the Guyana Police Force. Hours after the case was dismissed, the PSC released its promotion list for 2020 which the Government rejected as "unlawful" and "illegal".
In doing so, Attorney General Anil Nandlall, SC, had reminded that the PSC was suspended by President Dr Irfaan Ali on June 16, in accordance with powers conferred upon him by the Constitution of Guyana. The PSC was suspended by the Head of State after its Chairman, Retired Assistant Commissioner of Police Paul Slowe, as well as its Commissioners, were slapped with fraud charges.
The PSC, however, argued that its suspension is unlawful and unconstitutional and has filed proceedings in the High Court to have it quashed. Among the respondents in its application is President Ali. But the Attorney General has filed a Notice of Application in which he seeks to have the President struck from being a party to the proceedings.
Being immune from suit, Nandlall argued that the President ought not be named in the action, as it contravenes Article 182 of the Constitution as well as Section 10 of the State Liability and Proceedings Act.
Justice Gino Persaud will rule on Nandlall's application this Friday.