The six Guyanese diplomats who served in foreign states that were fired by the David Granger-led Administration will not be reassigned posts at the Foreign Affairs Ministry and most likely have to seek other jobs.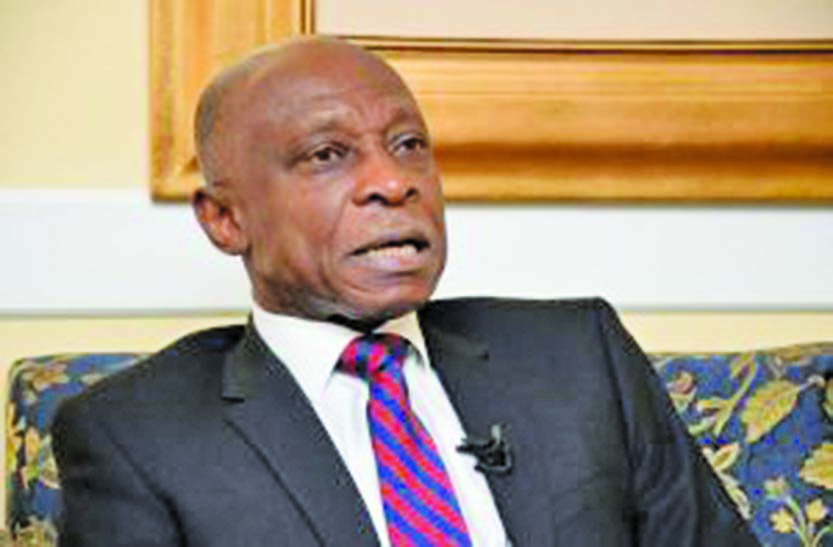 This is according to Foreign Secretary at the Ministry, Carl Greenidge, who on Friday told reporters that the fired Ambassadors and High Commissioners were contracted employees and that their services as per contract have been terminated.
Therefore, there is no option for them to continue service at the Foreign Affairs Ministry, he said, unless they are hired under new terms and conditions.
"Four of those Ambassadors who would have received letters from Minister Karen Cummings, are likely to be not returning to the Ministry, let me put it that way. Simply because they will no longer be members of staff of the Ministry. Some of them have contracts, they work on the basis of contracts and I am trying to recall but I don't think any of them, any of them currently are engaged other than on contracts. So unless they are offered something by the Ministry they can…find other opportunities, find other jobs or what have you," Greenidge said.
However, with regard to the APNU/AFC coalition caretaker Government offering those fired diplomats job opportunities, Greenidge stated that such a question can only be "definitively" answered by President David Granger or the Foreign Affairs Minister.
On Wednesday, President Granger, speaking on the sidelines of an event, downplayed the termination of the diplomats saying that his Administration's actions were "just a planned change".
He insisted that it was the Government's intention to recruit new diplomats who have reached the eligible requirements. According to him, there is no 'shakeup'.
"There has been no shakeup. At the start of my Presidency, I had made it clear that the Ambassadors who would be appointed would be there for only three years and that with my Government's intention to professionalise the foreign service, that is to say, to reduce or remove political appointees and to allow career officers who had been recruited as diplomats and have been trained and educated as diplomats, to be diplomats."
He further asserted that the Guyanese Ambassadors and High Commissioners were aware of this intention.
This decision, he said, was made after the elections were announced for March 2, 2020.
"It so happened that the contracts of many of the Ambassadors and High Commissioners expired during the time there was some uncertainty about when elections would be held and as a result of that uncertainty, some of the changes were not made. But when it became certain that elections wouldn't be held until March 2020, a decision was taken to proceed with those changes. So it is not a shakeup.
It is a planned change and the Ambassadors and High Commissioners knew that the intention of the Government has always been to professionalise the service."
The Ministry's announcement that it would be recalling Ambassadors follows speculation on the reason for former Director General Audrey Jardine-Waddell's removal from the post. The Ministry confirmed that indeed, Waddell has been removed and will be replaced by Charlene Phoenix as their first Permanent Secretary, with effect from December 2.
According to the Ministry, however, there are Ambassadors that have been serving for 20 years, when in fact their tenure is supposed to be 3 to 5 years. The Ministry claimed that this has impeded the work of younger, up and coming foreign service officers and that the reshuffling was part of "promoting greater efficiency".
A cursory check on the current Ambassadors' residence overseas revealed only a few Ambassadors with over a decade of service abroad. But the Foreign Affairs Ministry has not revealed the names of those Ambassadors who were targeted.
However, this newspaper understands that those terminated are Hamley Case, who was posted in the United Kingdom; Bishwaishwar Ramsaroop, stationed in the twin-island republic Trinidad and Tobago; Clarissa Riehl, who was posted in Canada; Bayney Karran in China, Cheryl Miles in Venezuela, and JR Deep Ford in Switzerland. Riehl had taken the Government to task in 2016, when Attorney General Basil Williams attempted to take control of a plot of land she owns at Middle and Carmichael Streets, Georgetown, under the Acquisition of Lands for Public Purposes Act. Efforts to contact the diplomats for comments to date have proved futile.
After news broke last week about the firing of the diplomats, President David Granger contended that, "there is no change really, it is a smooth transition from having political appointees as head of Guyanese missions to having professional Ambassadors and High Commissioners…I do not see that it would have any impact that is negative for this country because it is typical in most countries to have professional Foreign Service officers". However, while Granger points to the fact that he wants to professionalise the foreign service, Guyana's Ambassador to Cuba, Halim Majeed is not a career diplomat but his services have been retained.