…optimistic about Under-20 football
On Sunday, the Fruta Conquerors FC Under-20 team achieved the unthinkable, defeating a field of senior teams and a fellow Under-20 squad in order to become the first junior team to cop a championship in a senior competition.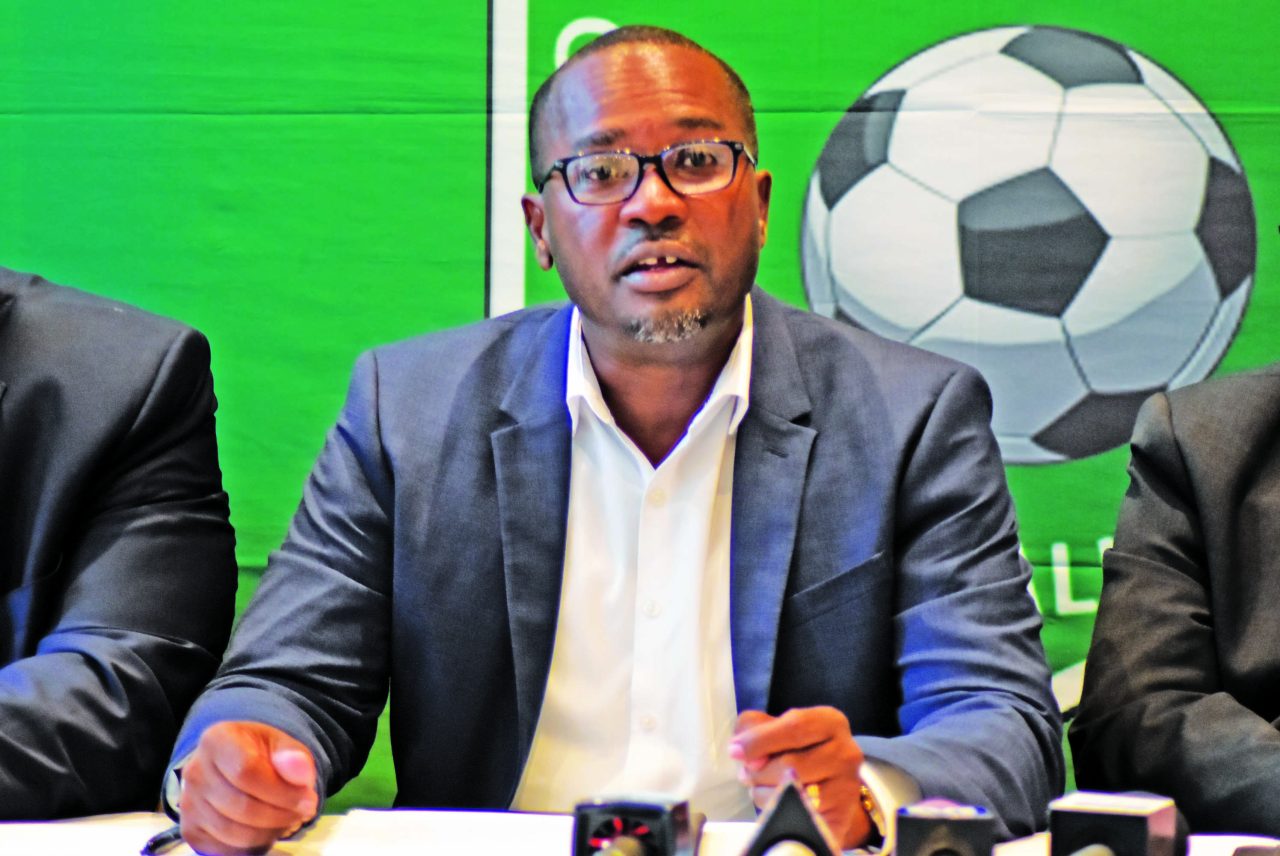 While this showed that the future of Guyanese football is bright and promising, it raised many questions for Guyana Football Federation (GFF) President Wayne Forde.
Although the Under-20 team's success was welcomed, the GFF boss found it surprising that the senior squads could not match up to their younger counterparts. He went on to explain why, hinting at the poor quality and lack of tournament organisation within the Georgetown Association.
"It's surprising to see that those Under-20 teams are able to break through all of the other teams, but I think it's indicative of the football that is being played at the association level. I think it's a major concern for us and one that will be getting a lot of our aggressive approach in the not-so-distant future," Forde admitted.
In order for the issue to be rectified, there is a need for more football within the Georgetown Football Association (GFA), outside of Petra-organised tournaments. To this end, Forde noted that he was looking forward to the GFA election slated for November 2, 2019.
"There were a lot of Constitution, technical issues that we had to deal with before we could address that matter, but they're having their election. We're very mindful and hopeful at the same time that the new Exec will be people that step forward and really get the job done. We've had too many false starts with the GFA; they have to be able to organise football," the GFF boss explained.
Delving deeper into the main issue, Forde went on to explain that the fault arose in the Association's ability to consistently organise tournaments, or lack thereof.
"We find it even difficult to get them to organise football that we're providing the funding for. For every level of youth tournaments being played around the country, the Federation is providing all the material and all the funding and yet, to get them to organise consistently is a challenge," Forde revealed.
As such, he explained that the Federation has noticed that its continued involvement was direly needed in order to get tournaments up and running.
"If anyone understands the structure of football, our associations are almost semi-autonomous. They have a constitution that governs them, but we recognise that we have to intervene and provide more funding and oversight to get the activity level. Ultimately, we want to see the players playing as often as possible."
U-20 on the move
Speaking with Guyana Times following the fourth Limacol final, Forde shared a little about the origination of the Under-20 division and their participation in the Regional Member Associations.
"One of the first strategic decisions we took in 2016 was that we allowed the Elite League clubs all the way up to Under-17 to compete at the association level. Then, we looked at it and said it might also make sense to have the Under-20 teams participate," Forde stated while explaining that it was highlighted that elite clubs had many younger players who were not breaking into the senior teams, hence giving them limited playing time and experience.
"We all know how important it is for players to accumulate playing hours and the only way that we could solve that problem if you have a club with 30-40 players on the roster who're not getting game time is to have them compete at the association level. So, that is now part of the new regulations," the GFF boss further noted.
Meanwhile, the GFF President explained that the Federation would be keeping a close eye on the outstanding players from the Limacol tournament while disclosing that the Federation currently has a packed year-end roster planned.
"We have a very intense competition calendar to roll out for 2020," Forde noted.
The GFF President also revealed that four players were identified by Head Coach Márcio Máximo to join the regular training sessions.
"The good thing is that Coach Máximo is here and he's been paying a lot of attention. I think close to 50 per cent of the national contingent that is training – they're all Under-20 players. So, even tonight I think he has identified four players from this game that will start training Tuesday (yesterday)."
"He needs to see more of that, but in order for him to see it we need to have more football being played," Forde went on to state, hinting at the association issue.