As Guyana joins the world to celebrate International Day of the Girl Child , President David Granger has reiterated that for Government gender rights were central to social cohesion and equality.
The President made these comments during a visit to Cabinet by Martina Nedd, a student of the Bertram Collins College of the Public Service and an intern in the Office of the Prime Minister, who was given the opportunity by PM Moses Nagamootoo to be Prime Minister for a day to commemorate the International Day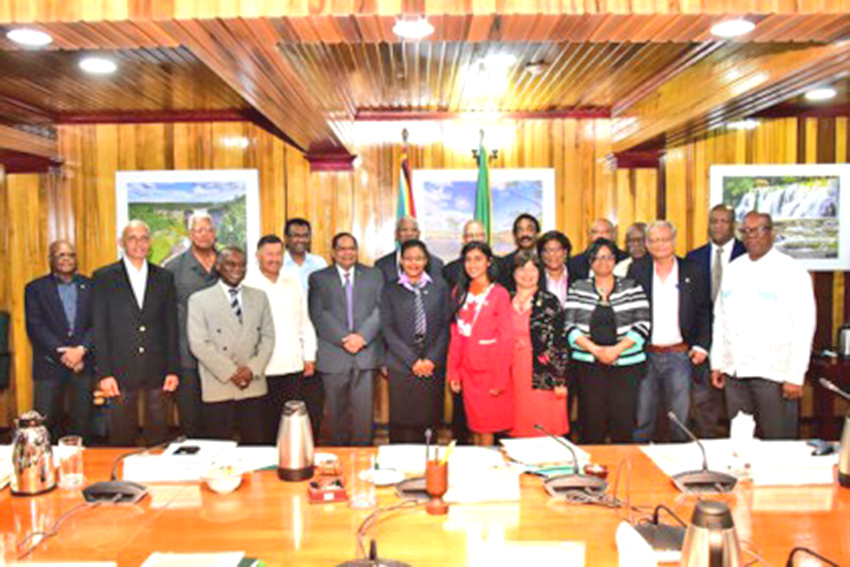 of the Girl Child 2017.
Nedd was also given the opportunity to visit and address the Cabinet members and during her brief presentation, she said that she was humbled by the opportunity, adding that recognising International Day of the Girl Child means raising awareness, both locally and internationally for human rights of girls.
"This opportunity here today (Wednesday) would give me the chance to be familiar with the many tasks and responsibilities a Minister is faced with on a daily basis. By recognising [this Day], we will raise awareness in Guyana that girls are not only considered as housewives or baby mothers, but they are also considered as decision makers, mothers, persons of high quality and dignity. Our girls are important and respect should be given to them at all times," she said.
These sentiments were shared by President Granger, who said, "We are all very happy to have you here and I will say without fear of contradiction that we endorse everything that you have said: our respect for our girl children, our respect for each other and our respect for diversity in our community. We hold gender rights as being one of the keys in our pursuit of social cohesion and equality," he said.
Nedd noted that it was an experience that she would cherish for a lifetime. "This experience has been great. It is a lot of smiling, public speaking and being in front of the camera, but I am sure it will be one that I can share with my children and grandchildren in time to come," she said.
Also present during the visit was Miss Indigenous Heritage Sherryanna Balkaran of Region Eight (Potaro-Siparuni), who played the role of Canadian High Commissioner to Guyana. She was accompanied by the High Commissioner of Canada to Guyana, Lilian Chatterjee.
The United Nations General Assembly on December 19, 2011 adopted Resolution 66/170 to declare October 11 the International Day of the Girl Child in an effort to recognise the unique challenges girls face around the world. This year, the International Day of the Girl focused on the theme, "EmPOWER girls: Before, during and after conflict".