The Private Sector Commission (PSC) Governance and Security Sub Committee Chairman, Captain Gerry Gouveia believes that Government can do more for the thousands of graduates from the University of Guyana (UG).
Gouveia made these comments during the 25th Annual General Meeting (AGM) of the PSC at the Marriott International Hotel late last week, zooming in on the country's economic performance in various areas. According to Gouveia, the creation of jobs is the single greatest challenge facing Guyana and "a serious problem".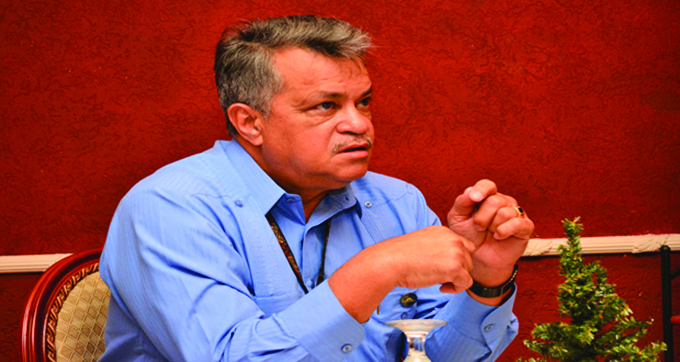 "We have thousands of persons graduating from the UG annually and they can't find jobs."
He said this was a reality in Guyana, noting that hundreds would form lines outside the US Embassy daily, hoping to secure a better life elsewhere.
According to Gouveia, while "a good life" was promised, such a life must be created together. He noted that although governments do not create jobs per se, they were responsible for creating an enabling environment that would bring investors to the respective country.
"The leaders in Guyana – the political, Private Sector, church and even youth leaders – every day, we must work hard to create, enhance and foster investor confidence, both local and foreign. And I daresay we are not doing a good job."
He said the promise of job creation remained an elusive dream, and that must end and be replaced with actual moves to attract investor confidence to Guyana.
Meanwhile, Gouveia, who is also Chairman of the Roraima Group of Companies, said that any change of government should not in any way affect the continuation of investment in Guyana. He said the relationship between Government and the Private Sector should be laid on the platform that was set up by the Inter-American Development Bank (IDB). He recalled that the IDB had brought some 50 consultants into the country to work with the Private Sector and establish a working relationship.
He recalled, too, a recent instance where the World Bank had invited the Private Sector on board after it found that the use of the Public-Private Partnership (PPP) was frequent in Guyana. He said, however, that many business persons were reluctant to getting involved with the Government, because they were unsure what a change in administration could do to the investment.
"Whether the people in the [State Assets Recovery Agency] SARA administration would come and recover what business we do with Government and this is about investor confidence. So that whatever we do with Government needs to foster investment confidence," he said.