By Jemima Holmes
Blue skies littered with airborne kites of all fashions is a sight Guyana and the wider world have not been able to behold over the past three years. In 2020, the coronavirus pandemic abruptly halted any kite flying activities that were planned for Easter Monday.
Two years later, with most COVID-19 restrictions lifted in Guyana, citizens wasted no time in getting back to their Easter routine; indeed, it felt like the last Easter celebrations were only Sunday.
Although greyish clouds traversed the skies and a sprinkle of rain threatened to dampen the highly-anticipated day; thousands of Guyanese chose to pay no heed to the possibility of the weather turning, instead choosing to populate their community grounds and numerous hotspots along the coastland.
There, the once blue sky boasted an array of colours with no help from a rainbow; wooden kits, box kites, bird kites (plastic), over-sized kites and for those who hoped to get a laugh out of the activity, caddy-o- punch kites were on display.
Patrons even opted for their customary family picnics in honour of the Resurrection of Jesus Christ, a tradition that many were forced to cast aside at the advent of the coronavirus pandemic.
At Joe Vieira Park, on the West Coast of Demerara, a group from nearby communities ensured that the area was suitable enough for the impending kite-flying activities. The Singh family, seen with their picnic baskets and even a barbecue grill, was grateful for this initiative, highlighting that some of the younger children in the family were now getting their first taste of kite flying.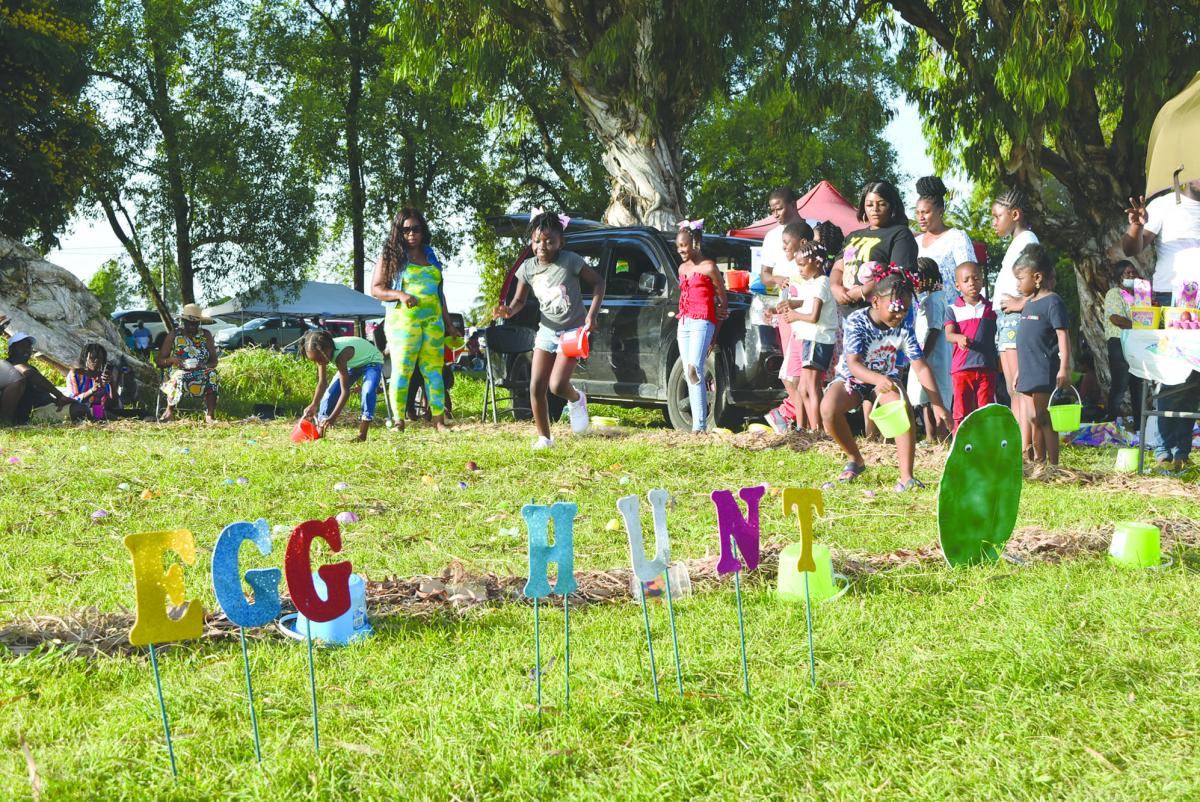 At the Ogle Seawall, a group of Canadian re-migrants basked in the glory of a missed tradition, one which could not be replicated in Canada. The elder folks in the family divulged that they had plans of returning sooner, but the COVID-19 pandemic hindered those plans, since Easter celebrations were their main focus.
Now, in 2022, Patrick Alfred is excited to see the tradition rejuvenated.
"Well, we came because we haven't been here for many years and it's truly a great experience to see people now feel released after the COVID and we are having a great time. We were here yesterday and we're here today again, and we're happy to see camaraderie amongst everybody," Alfred told Guyana Timeson Monday afternoon.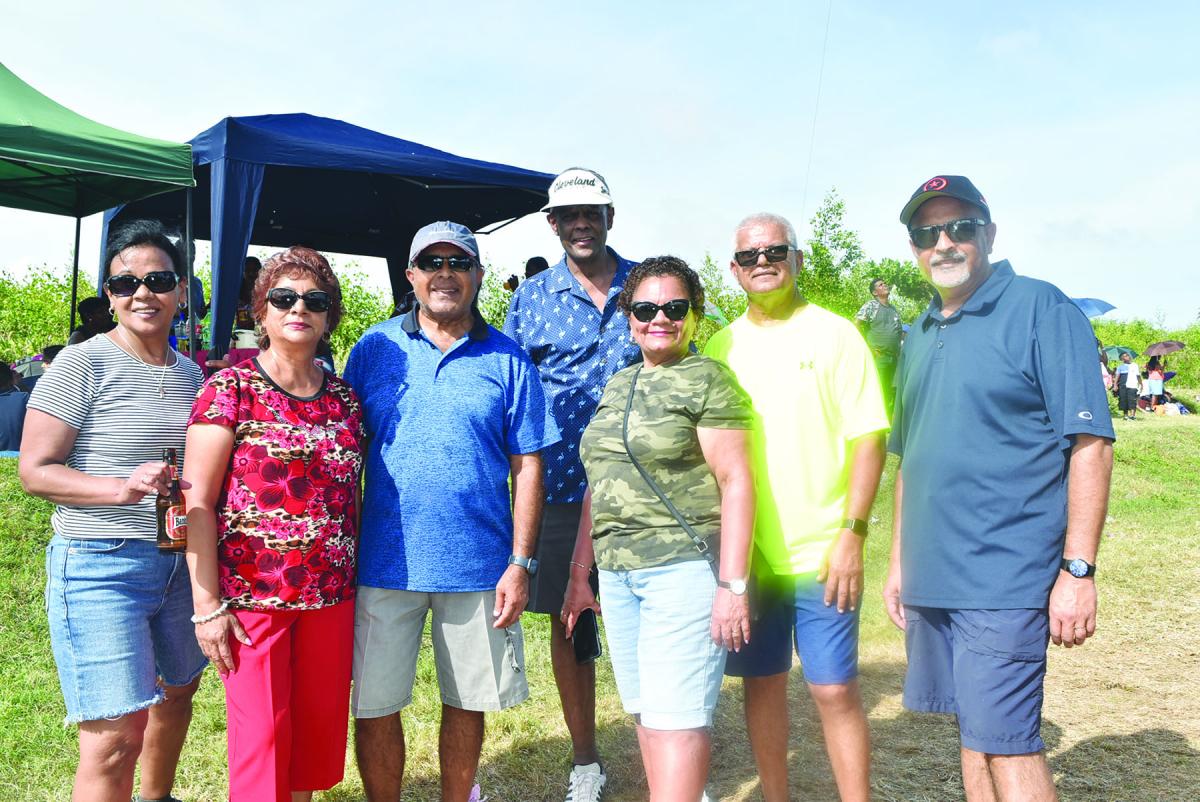 He added, "This is a traditional thing for us in Guyana. We've been living away for 40+ years and it's to come back and see the traditional is still here."
Meanwhile, Chandra Alfred saw the Easter Monday celebrations as reflective of President Dr Irfaan Ali's call for "One Guyana".
Chandra shared, "It's a lovely experience, I've been here before but because of COVID, you guys didn't have it for a couple of years, so we missed it. But it's great to see everybody celebrating out here as One Guyana."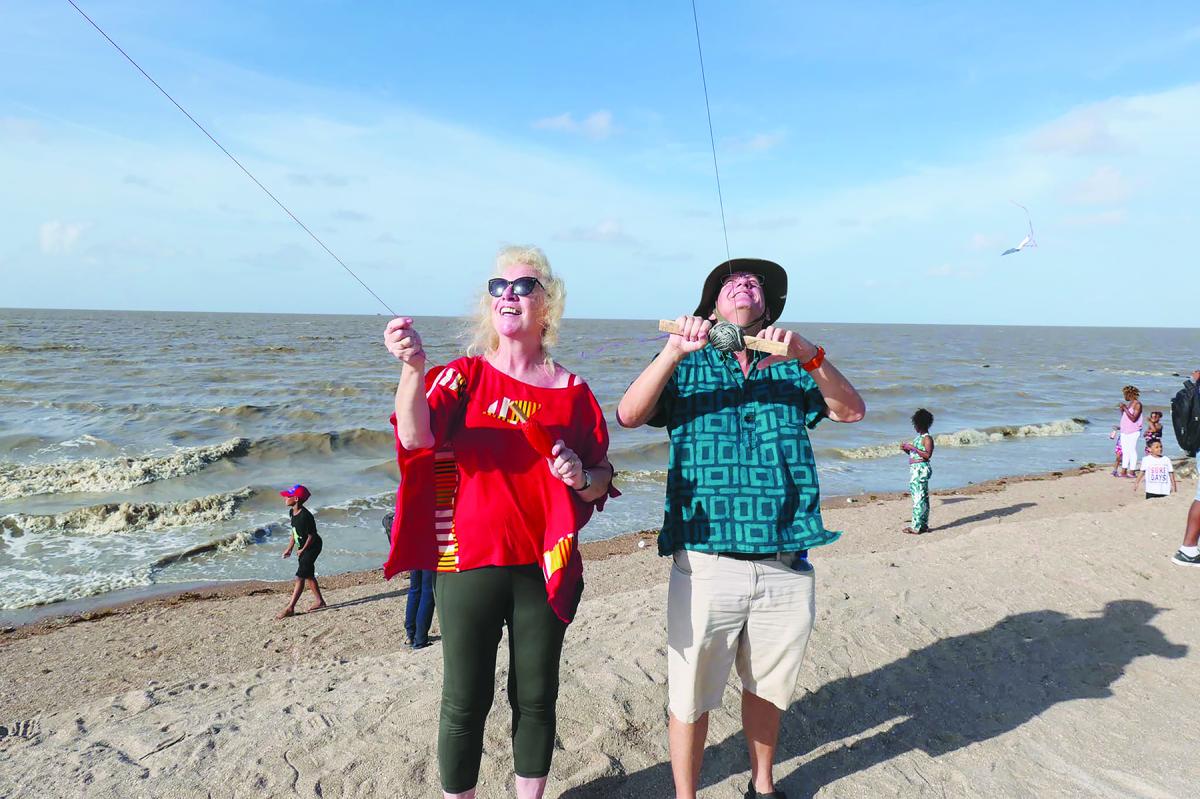 Further down along the Seawall, that was populated with numerous families and children figuring out the art of kite raising, Dennis Prittipaul marvelled at the ability of Guyanese to exemplify togetherness, even on a religious holiday.
"After 47 years, I've never experienced this. Coming back, this is what it's all about. As much as Easter is a Christian holiday, everyone participates. It's something that brings people together, that's so beautiful, it is," Prittipaul told this publication.
Another person who enjoyed the day, in spite of religious persuasion, was Richard Singh who commented, "Well, after two years and over of the COVID, well, now we come to fly kite and it's been a wonderful day so far and I thank God for more to come, better days like now."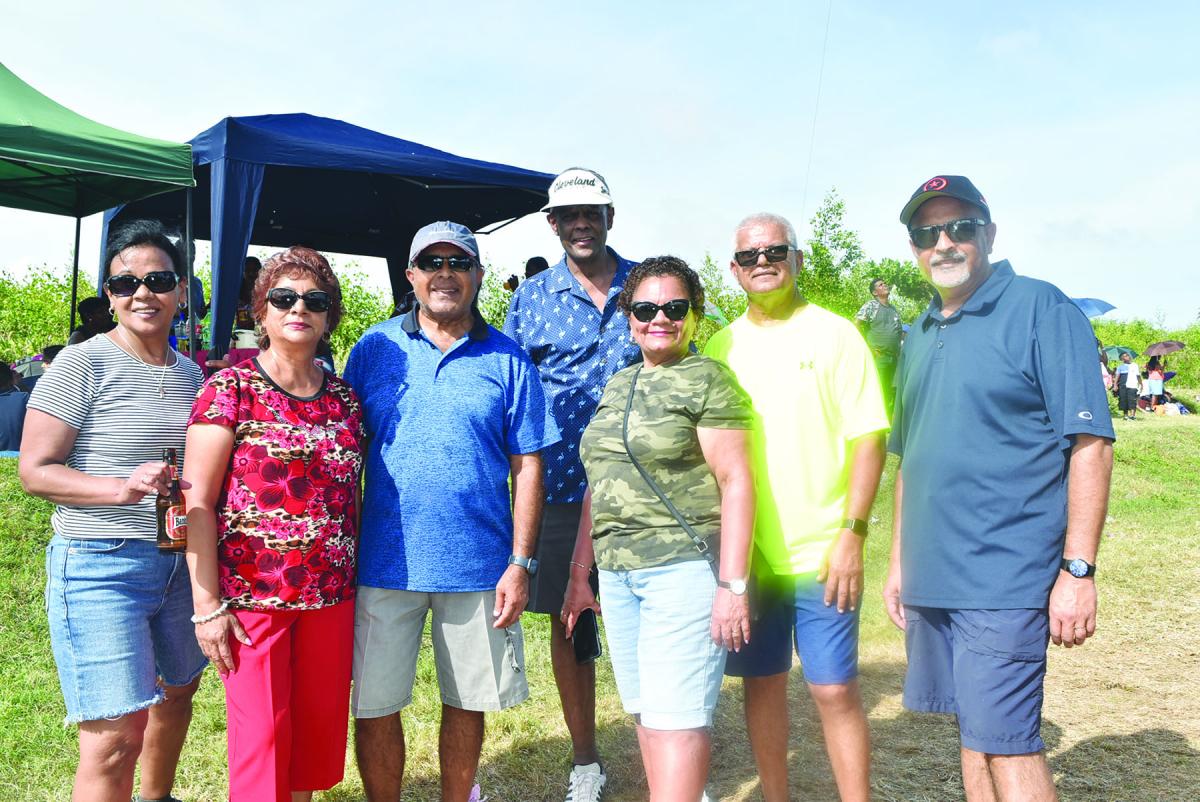 Who has the biggest kite?
Usually, one would witness a gigantic kite or two around the kite flying hot spots and there were avid kite flyers who ensured there was a 'biggie' or two to spot.
In the National Park, Georgetown, Malcolm Chechester could be seen wrestling with his five-foot kite, wearing gloves to ensure he had enough grip to hold on to his apparatus. However, Chechester brushed off any idea of a struggle, noting that the most difficult part was getting the kite airborne.
"Well, it's not a lot of hard work right now, the hardest part was to put it up, with the breeze and so on," he said.
About his day in the park with family, Chechester related, "As I look around, I was very impressed because I can't tell when last I see a sight like this."
The largest of all, however, was a 10-foot kite in the Carifesta Ground, a kite which Guyana Times later learnt was made in a hurry for Monday's celebrations.
"So, this is a last-minute rush and we take two days to deal with this," Terrence Hodge said with a proud smile, "We really work hard to get it done for today."
As he went on to explain, Hodge is usually in the business of making the largest kites around.
"This is a small one that we make. Normally, we make a 20ft, 25ft, it all depends, but after the pandemic, we could get to do what we gotta do," he disclosed.
"Every year, I normally put on two or three feet, but after we got the pandemic, I couldn't do anything more than what I do now."
Questioned about his reason for going big, Hodge attributed it to his large family.


"This is a long story. I got like 40 nieces and nephews and I used to have to paste small kites for everybody. One year I decided that I ain't able with this, I'll make one big kite and everybody fly and I go to Hope Beach one time and I saw a guy with one and I say I'm going to make better than that," he said, recollecting the story with a smile.
In revealing that he has upheld this tradition for over 10 years, it was soon realised that the Easter Monday kite flying holds similar significance for most families across the country. Though the coronavirus pandemic hindered all from the activity in 2020 and 2021, it was as if no time had passed as children pulled vigorously to keep their kites airborne and proud parents watched on with a smile.