The 15th edition of the Victor Macedo Cycling Road Race will be held today, beginning with an early start at 07:00hrs from Macedo's residence, Peter Rose Street, Queenstown. The event is once again being organized by the Flying Stars Cycle Club.
The defending champion for the event is Stephano Husbands, who clocked three hours 11 minutes .70 seconds to win the event last year.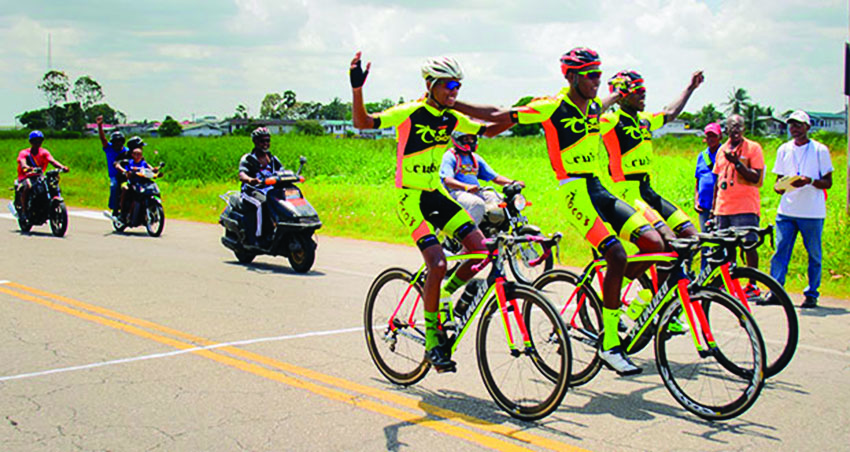 The expected large turnout of cyclists will get the green flag on Homestretch Avenue, from where the seniors and juniors will proceed to Long Creek on the Linden/Soesdyke Highway before turning back to finish at the place of origin; while the veterans, pre-juniors and mountain bikers will turn back at the top of the hill just past Splashmin's Fun Park and finish on Homestretch Avenue.
The first eight finishers overall, as well as the top four juniors, the first three pre-juniors and the top three mountain bikers, will be rewarded with cash prizes and trophies for their efforts.
Ten prime prizes will be on offer during the course of the race.
The event is being sponsored by Macedo Transportation Services, in collaboration with Floyd Macedo, a former cyclist who was very competitive during his time.
The winning junior last year was Raphael Leung, while Junior Niles won the veterans' category, Adelie Hodge was the first juvenile to cross the finish line, and Ozeda McAulley was first among the mountain bikers.