– as new oil & gas sector to make changes necessary
A team from the Inter-American Monetary Fund (IMF) is presently in Guyana working with the Finance Ministry in a bid to review and rebase Guyana's Gross Domestic Product (GDP) calculations.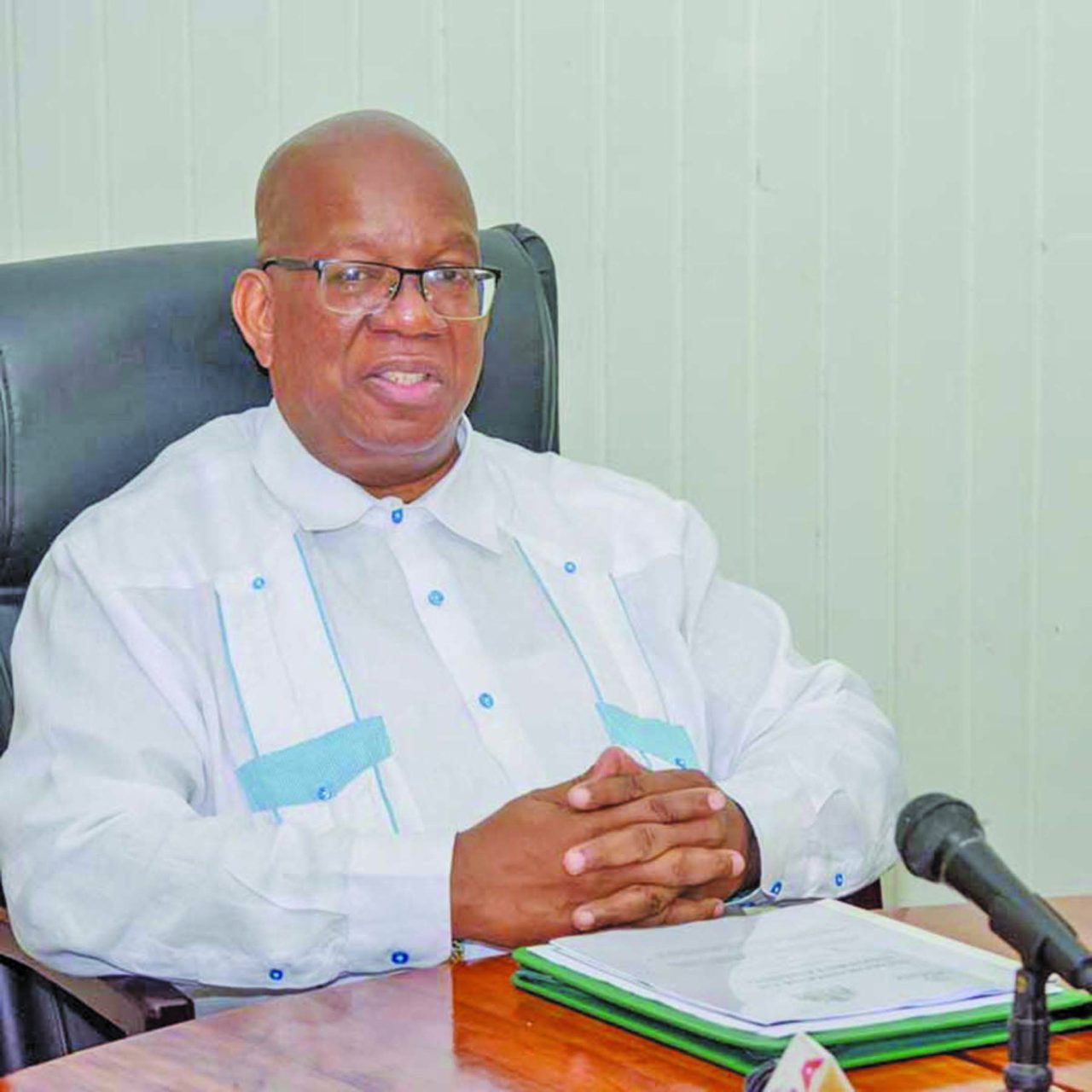 This is according to Finance Minister Winston Jordan. At the time, the Minister was addressing a workshop convened by the Civil Defence Commission (CDC) at the Arthur Chung Convention Centre on Monday.
"Even as I speak, personnel from the Caribbean Technical Assistance Centre of the International Monetary Fund are in Guyana supporting our efforts to rebase the Gross Domestic Product, in light of our evolving production profile," Jordan said.
"Data gathering across all segments of the Private Sector producing goods and services is critical to the accuracy and success of this exercise. Several indicators within the national and SDG framework are expressed as a percentage of GDP."
It is understood that Guyana's economy grew by 3.4 per cent for 2018. But in the country, various sectors have taken a beating over the past few years as production numbers have dropped. Despite the economy growing by 4.5 per cent in the first half of 2018, traditional sectors like sugar and rice contracted by 30.6 and 3.8 per cent respectively. This was revealed in the Finance Ministry's Mid-Year Report 2018.
Last year, Finance Minister Winston Jordan admitted to the National Assembly that the gold sector also suffered a decline of 9.1 per cent. This is equivalent to a decrease of 288,114 ounces in gold declaration. The report also revealed that this represented a 19.4 per cent shortfall.
The Minister in his report also noted that there are a number of downside economic and fiscal risks to the economy, both domestic and external, which can frustrate the achievement of the various revised targets.
In relation to sugar production, the report stated that this continued to be impacted negatively by a sub-optimal mix of factors which also include deficient cash flow alignment and the undue absence of a Board to oversee the management of the remaining sugar estates. Already, struggles in lowering production costs for the sugar industry have seen sugar from other countries take precedence over locally produced sugar.
Private sector
Persons have opined that the growth of Guyana's economy which was presented as part of the 2018 mid-year report was as a result of continuous support from private stakeholders with an interest in the country's propulsion.
This was the sentiment of President of the Guyana Marketing and Services Association (GMSA), Shyam Nokta, during the Association's annual award ceremony on Thursday. He expressed that members of the organisation would have played a key role in this progress.
"Guyana's economy grew by 4.5 per cent during the first half of 2018, compared to 2.5 per cent for the corresponding period in 2017. This growth was led by continued efforts from the Private Sector, including our members," Nokta said.
But with first oil expected next year, estimates have been made that economic growth will triple in the years to follow.
After its 10th discovery of oil in the Stabroek Block, ExxonMobil had estimated the recoverable resource in the block to be 5 billion oil-equivalent barrels. At US$50 a barrel, that equates to well over US$200 billion. More oil was subsequently found earlier this year.
In addition, an independent assessment, or competent persons report, had found that 2.9 billion barrels of oil existed in the Orinduik Block. All of this will represent a monetary windfall for Guyana, which will be saved and invested through a Natural Resources Fund.