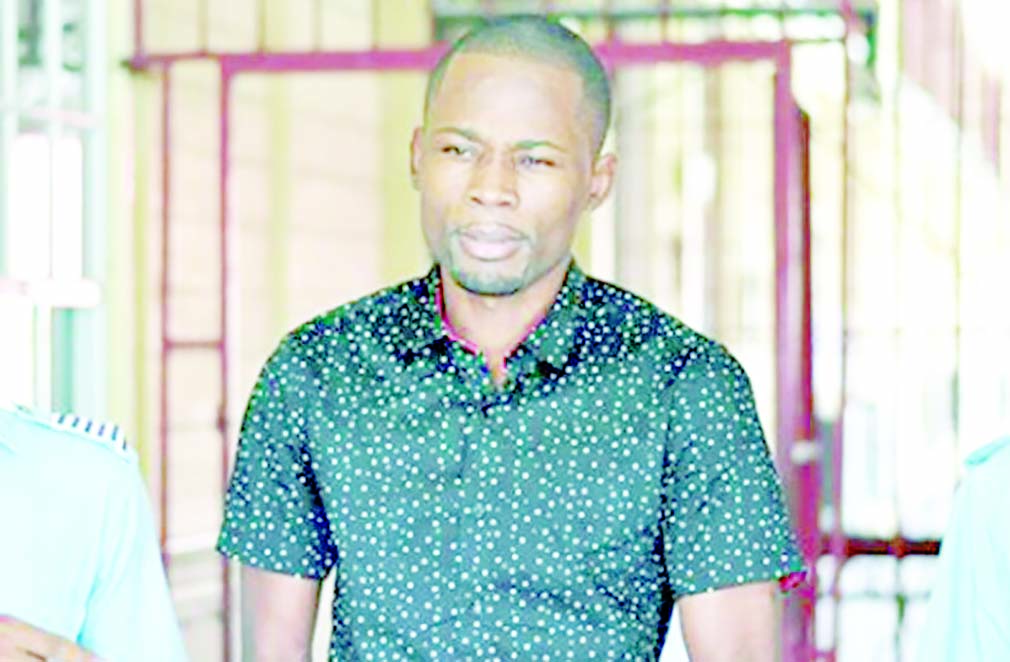 Stafrei Alexander also called "Mad Dog", who is serving a life sentence for the near-death shooting of a man, was on Monday acquitted by a jury at the Demerara High Court on Monday.
Alexander, also known as, "Ratty" was accused of murdering Terrence Maxwell Thomas between December 8 and 11, 2015.
It was reported that Alexander and the now dead man were arrested for the robbery/murder committed on Wismar, Linden businesswoman, Shevon Gordon.
She was killed on April 4, 2015. However, while in custody at the Mackenzie Police Station, Alexander and Thomas escaped.
The Police had issued wanted bulletins for their arrest. After some time, Alexander was recaptured and during interrogation as to the whereabouts of his accomplice, he allegedly confessed to murdering the man.
He reportedly told detectives that he did not want Thomas to implicate him in the murder of the businesswoman and as such, on the day they escaped, he reportedly dealt Thomas several blows to the head with a piece of wood and dumped him in the Demerara River in the vicinity of West Watooka, Wismar, Region 10 (Upper Demerara-Berbice).
The body was discovered sometime later and was identified as Thomas' via fingerprints.
Alexander is also charged for the murder of 44-year-old Richard Remington which occurred between February 9 and 12, 2015. The decomposing remains of Remington were found in a clump of bushes along a track in the vicinity of Matthews Lane in Christianburg/Cholmondeley Hill, Region 10. He had been shot three times, including once to the head.
Back in 2018, Alexander was found guilty by a jury on an attempted murder charge and was sentenced to serve life in prison. It was reported that on March 23, 2015, in the county of Demerara, he discharged a loaded firearm at Curtis Thom with intent to commit murder.
The facts of the case are that the two men were not friends, even though they resided in the same community.
On the day in question, Thom had held a christening at his Laing Avenue, Georgetown home to welcome his baby daughter. When the event concluded and the guests left, Thom went to the back of his yard to clean up and feed the dogs. It was then Alexander walked past him and grumbled something.
As Thom was entering his home facing backwards, he saw Alexander standing next to him holding a shiny gun. Alexander shot him twice and he collapsed to the ground and started to bleed.
The injured man was rushed to the Georgetown Public Hospital where he underwent surgery and remained a patient for seven weeks.
During the trial, Thom testified that he was able to see his shooter with the aid of lights attached to his home and surrounding buildings.
Alexander was among several high-profile inmates who escaped when a fire destroyed the Camp Street prison back in 2017.